The 6th Economic Summit organised by Challenges magazine was held on 3 and 4 December at the Palais de Tokyo in Paris. How to "Reset capitalism" and reconcile economy and ecology in a rapidly changing world: renouncing the sole objective of maximizing profits in the United States, emergence of the slogan "Reset capitalism" in the United Kingdom, and doubts about the effectiveness of the redistributive system in France... Veolia Chairman and CEO Antoine Frérot presented his vision during the debate on "Employers confronted by the pressing issue of the environment".
Capitalism and the climate emergency
Concern about the climate emergency is growing, especially among young people who, as Antoine Frérot pointed out in his introduction, are the first of the future generations. But pessimism must not override how we look to the future: solutions are already available to reduce pollution and its impact on the environment. And soon other technical and institutional solutions and new forms of collective organization will enable us to meet this pressing need.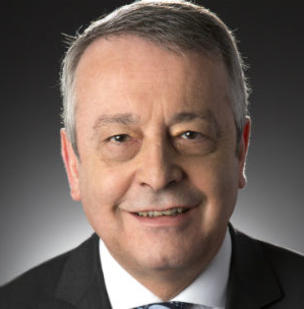 Capitalism and the increasing production of goods and services, responding to the needs of a growing population, are compatible with protecting the environment, provided that producers are forced to repair the pollution associated with their activities. When we know the solutions, if we force producers to deal with the pollution, capitalism and ecology become compatible.

And to do that, the cost of treating the pollution that eliminates environmental impacts must be included in production costs. And when the environmental consequences go outside the realm of the company, mechanisms must be put in place to ensure that these external costs are re-internalized and respect the principle of the polluter pays and the depolluter is assisted.
When polluting costs more than cleaning up, depollution will happen twice as fast because the economic actors immediately align. This is what happened with water pollution 50 years ago. By integrating the costs of depollution into production, the increasing production of goods and services becomes compatible with protecting the planet.

The "purpose" defines the broader vision of the company
A company has not only one objective, but several that meet the expectations of its various stakeholders: shareholders, employees and suppliers, the territories in which it operates, and even future generations. The formulation of its purpose forces a company to ask itself the questions: "What is it for? What are the major global issues it intends to be involved in?" And if a company provides concrete proof of its usefulness to a wide range of stakeholders, the market economy will prove that it is useful.
When asked who the company serves, people say it only serves the interests of the few. It is therefore urgent to reverse this vision if we want to regain the support of the public. We must also ensure that the reward mechanisms for those who contribute to its operation take into account the different sections of society the company serves.