Individual engagement is changing
For Antoine Frérot, the end of the great ideologies has redirected individual engagement towards new themes, such as ecology, and towards concrete actions. Changes that will be led by the younger generations, who in an increasingly uncertain and unstable world need to even more doggedly pursue their convictions.
Companies that engage and are engaging 
Companies are being asked to play a broader and more inclusive role in the societies in which they operate. The era encourages companies to commit to being more altruistic, more equitable, greener, and more virtuous.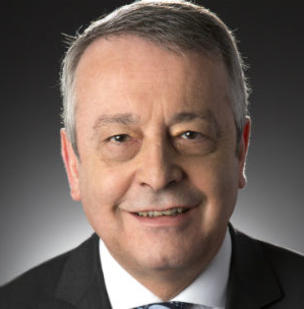 "As CEO of Veolia, I believe that it is because companies are useful that they are successful. Veolia's purpose thus shows its usefulness for all stakeholders who engage with it and take risks: shareholders, employees and customers, as well as suppliers and host territories. It is therefore a matter of the company engaging in serving all its stakeholders with the same degree of commitment. It is not a requirement in addition to financial performance, but rather the same level of requirement for all its stakeholders. The future of the market economy depends on it. Because if companies do not achieve a multidimensional performance for a wide target, people will end up thinking that they only serve the interests of the few and therefore they will be rejected. Enhancing companies' diverse performances is necessary to demonstrate that the economic system serves society as a whole."
Three examples of Veolia's engagement:
- In terms of alleviating poverty and local redistribution of wealth: more than 80 % of its spending is reinvested in the territories where its activities are located.
- In the fight against climate change, over the period 2015-2020: the Group is committed to reducing its CO2 emissions by 100 million tonnes and to avoiding 50 million tonnes of CO2 among its customers;
- In education: over the past five years, Veolia has welcomed 15,000 work-study students in order to give those who have not been able to train full-time the opportunity to acquire the qualifications they need within the company.