Is there a link between air quality and health? In the current health crisis, the results of a new Elabe survey, carried out for Veolia in France, show that 88% of French people believe that indoor air quality has an impact on their health. Staunchly committed to indoor air quality, in which it has developed recognized expertise, the Group is co-organizing a Veolia Institute conference on the topic on 30 June on Facebook and Zoom with Mouvement Up. At this online event, several experts will gather to discuss the question: "Viruses, pollutants and air quality: how can we manage the risks?"
Maximum precaution and prudence required inside buildings
For a large majority of French people (88%) the link between air quality and health is very real. According to the people surveyed, the risk of being contaminated by the air we breathe is closely linked to the type of place: open or closed. The risk is considered major on public transport (82%), most probable in enclosed public places (77% are certain), and unlikely at home (62%). 
In outdoor spaces, the result is mixed: 50% of respondents are convinced that there is a risk and 50% are certain there isn't. People in France demand maximum precaution and prudence inside the places they frequent. 2 out of 3 consider it essential to respect barrier measures, ventilate, disinfect contact surfaces and maintain air treatment equipment. The use of automatic ventilation and air filtration devices and continuous measurement sensors are perceived as useful by 53% and 56% respectively, and indispensable by 31% and 25%.

"Viruses, pollutants and air quality: how can we manage the risks?"
The Covid-19 crisis highlights the challenges of managing indoor air quality. Is it crucial to measure air quality? To discuss this issue, the Institut Veolia is organizing a conference with Mouvement UP, which will be broadcast live (Tuesday 30 June) from 6 pm to 7 pm on Facebook and Zoom, and will be available as a podcast on Youtube from 7 July. It brings together Karine Léger, CEO of AirParif, Fabien Squinazi, medical biologist and member of France's High Council of Public Health and Frédéric Bouvier, Director of Veolia's Air Competences Hub. In March 2020 an issue of the Institute's journal Facts Reports: "Indoor air quality: tackling the challenges of the invisible", brought together the opinions of 15 experts on this global public health issue, the means of remedying it, and public perception of the issue.
The link between Covid-19 and air quality
The virus is transmitted mainly in enclosed spaces through unprotected direct contact for 15 minutes, and the viral load increases with coughing, talking and breathing. The virus is also spread via surfaces. However, by respecting barrier measures (social distancing, wearing a mask, washing hands, disinfecting surfaces) and with a supply of new air, the likelihood of being infected falls significantly. Outdoors, the risk of contamination is very low due to people moving around and the continuous flow of air.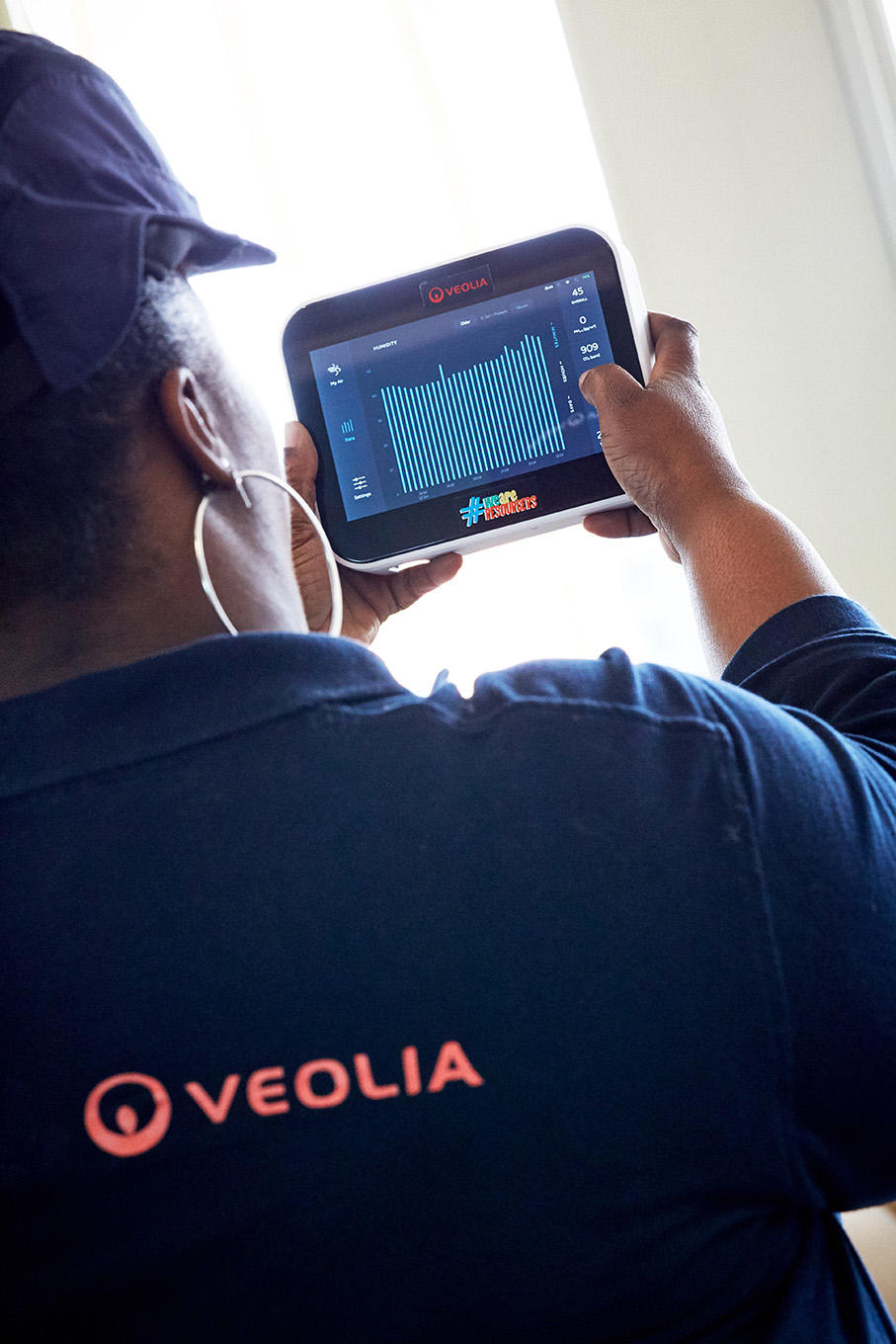 Veolia's "indoor air quality" offering
In terms of indoor air quality and Covid-19, Veolia's offering guarantees good quality air, with preventive measures (operation and maintenance of systems) that increase the supply of new air and reduce the risk of spreading the coronavirus through the air flow systems. Continuous measurement of indoor air quality minimizes the risk of introducing and circulating pollution and viruses such as Sars-CoV-2. CO2 concentrations below 800 ppm characterize the efficiency of the ventilation. In schools, the use of automatic ventilation and an "all new air" device incorporating efficient filters reduce the risk, as it does in offices with low levels of air renewal. Good hygiene in a building's ventilation system is essential in ensuring good indoor air quality.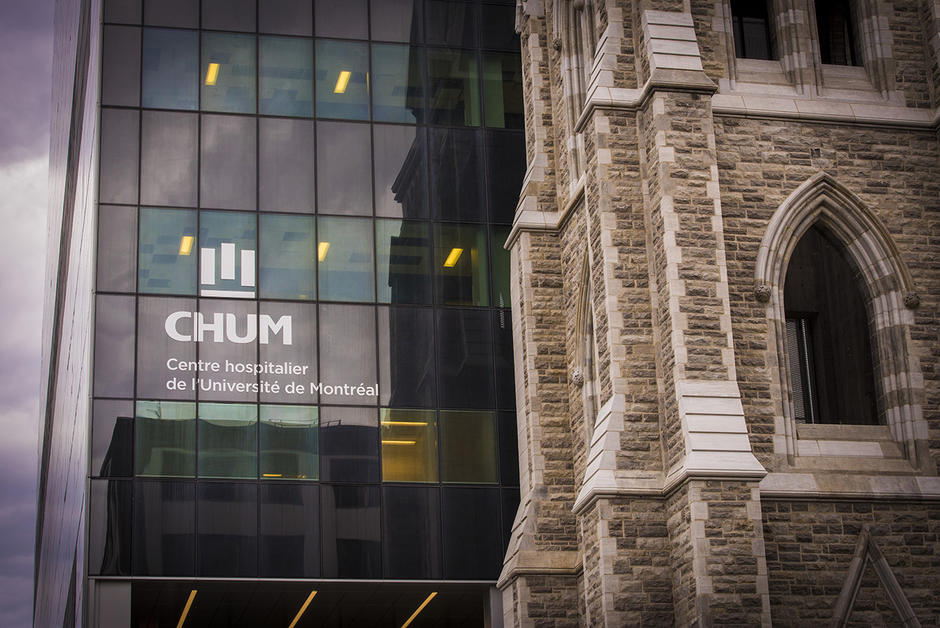 Two Veolia references
In Canada, for the University Hospital in Montreal (CHUM), Veolia manages the risk of legionella, provides preventive maintenance of air treatment facilities, monitors emissions, combining both energy efficiency and indoor air quality. In France, Veolia's headquarters in Aubervilliers is certified HQE® Excellent and BREEAM® VeryGood thanks to the choice of materials, high-performance air treatment and air quality control by means of fine particle, CO2 and volatile organic compound sensors.