On 6 March, in Brussels, the French, Dutch and Danish environment ministers officially launched the European Plastics Pact, surrounded by representatives of the signatories - from numerous European Union member states and more than 130 value chain stakeholders (producers, packers, brands, retailers, collectors and recyclers) - including Veolia. The objective was to identify common ambitions and initiate new cross-border collaborations, and develop partnerships around innovations. Patrick Labat, Senior Executive Vice President, Northern Europe and Climate sponsor on the Veolia Executive Committee, took part in the "Innovation - Design for Circularity" round table. He presented Veolia's strategy for a circular plastics economy and its proposals for the entire recycled plastics value chain.
The European Plastics Pact: Veolia, committed volunteer
This joint French and Dutch ministerial initiative follows a series of national pacts (such as the Plastic Pact NL that Veolia signed in 2019). The European Plastics Pact aims to lead a pilot group of volunteer states and companies towards more ambitious targets for plastics and single-use packaging including:
a 20% reduction in single-use plastic products and packaging by 2025; 
all single-use plastic products reusable or recyclable by 2025; 
 increase recycling of all single-use plastic products and packaging by 25% by 2025; 
increase the percentage for the use of recycled plastics by 2025; 
achieve 30% recycled plastic in all single-use products and packaging.
Eco-design: at the heart of the recyclability of plastics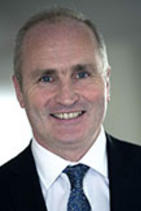 Collaboration with other businesses with regard to innovation is facilitated when regulations set common objectives. Eco-design will improve the profitability of the entire value chain by involving brands, producers, recyclers and citizens from the outset,
To increase the recyclability of plastic packaging and products, Veolia champions two principles: 
facilitate recycling through clearer product labelling and efficient collection and sorting systems; 
standardise packaging with a sustainable and consistent design, avoiding multi-polymer and multi-layer packaging in particular.
Veolia also encourages the assessment of the impact and the development of criteria for the use of biosourced and/or biodegradable plastics, the environmental benefits of which have yet to be confirmed.
Regulation: key to developing recycling
"In order to continue along this track, which we consider to be sustainable, we naturally support all voluntary commitments. This is why we are signing this Pact. We believe that regulation is sometimes the key to moving faster. Solutions exist today and it is possible to set targets for minimum recycled content in plastic products, as is the case for PET bottles, for example, by 2025 and 2030," said Patrick Labat.
The ambitious voluntary commitments made by companies in the framework of this European Pact should have a knock-on effect in their respective sectors. In particular, the targets for minimum recycled content in bottles will help to structure the sector by creating outlets for recycled plastics.
Plastics value chain stakeholders need to invest to achieve the targets
"At the end of February, we announced our new strategic plan for 2023, one of the priorities of which is plastic recycling. Of the €5 billion we plan to invest in growth markets, a significant portion will be dedicated to this activity. We are investing in plastic recycling because it is the way to reduce CO2 emissions in the very short term: recycled plastic represents 70% of avoided emissions compared to virgin plastic,"concluded Patrick Labat. 
Veolia intends to contribute fully to this collective effort, in particular by providing recovery solutions for non-recyclable plastic residues.
European Plastics Pact complements EU initiatives
As early as 2018, the "EU Plastics Strategy" encouraged companies to use up to 10 million metric tons of recycled plastic per year by 2025, and initiated a "Circular Alliance for Plastics" to support this goal. 
The Single Use Plastics Directive has the following objectives:
90% of all plastic bottles to be collected by 2029 (77% by 2025). 
a minimum of 25% recycled plastic incorporated in PET bottles by 2025, and 30% by 2030 for all plastic bottles. 
This year, the European Commission presented the European Green Deal which, under the Paris Agreement, aims to achieve climate neutrality by 2050. It includes a "transition to a circular economy" with an action plan that will be presented in March 2020.
Plastics around the world in figures:
- World plastics production: 380 million metric tons in 2020 (1,124 in 2050)
- 10% of man-made waste is plastics
- 60 million metric tons of plastic waste discharged into the environment
- Plastics recycling market: $57 billion by 2025, with 7% annual growth.