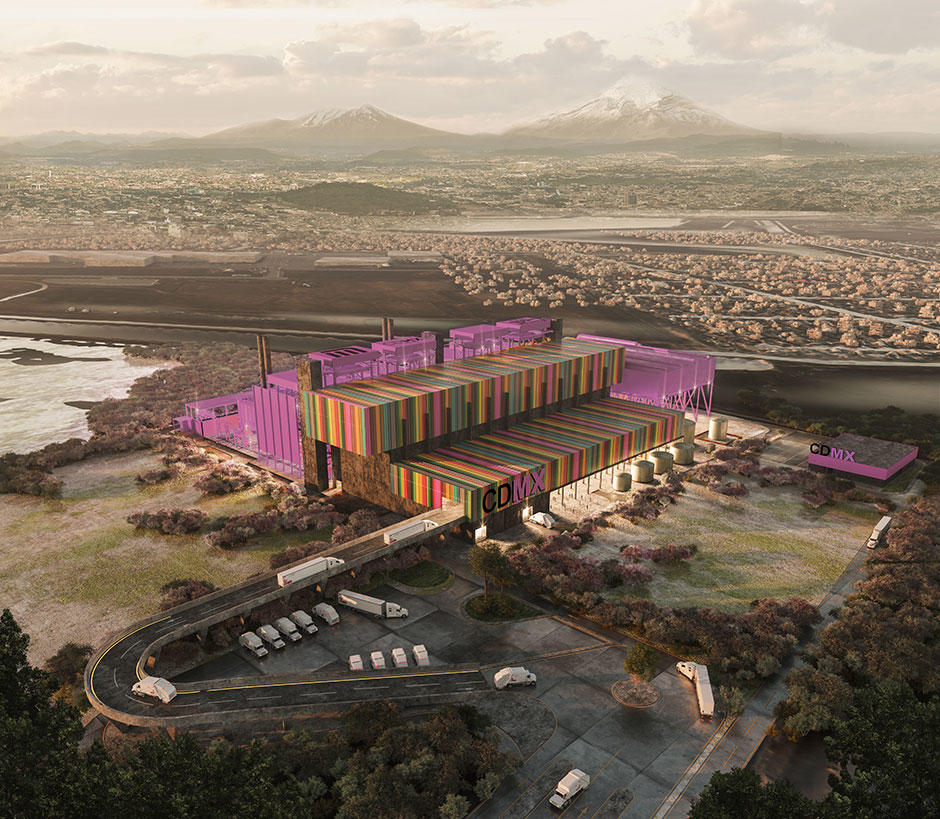 The 10 million inhabitants of Mexico City produce
13,000 tonnes of waste per day
. Today, two-thirds of this waste is sent to landfill. Each day, this new energy recovery facility will transform nearly one third of the city's household waste into green energy.  
"Waste can become a valuable resource. Mexico will favour the treatment of waste and the production of renewable energy. With this major project, we will contribute to improving the quality of life of the citizens of Mexico City and their essential services while also helping fight climate change," explained Gustavo Migues, Executive Vice President Latin America at Veolia.
The plant is scheduled to start in 2020. Veolia has been operating in Mexico for 25 years, serves 13 million people in the country, and employs 3,000 people. The Group treats 2.3 million tonnes of waste per year and provides collection services for 800,000 people. With drinking water production of 500 million m3, Veolia meets the needs of the residents of 20 Mexican cities.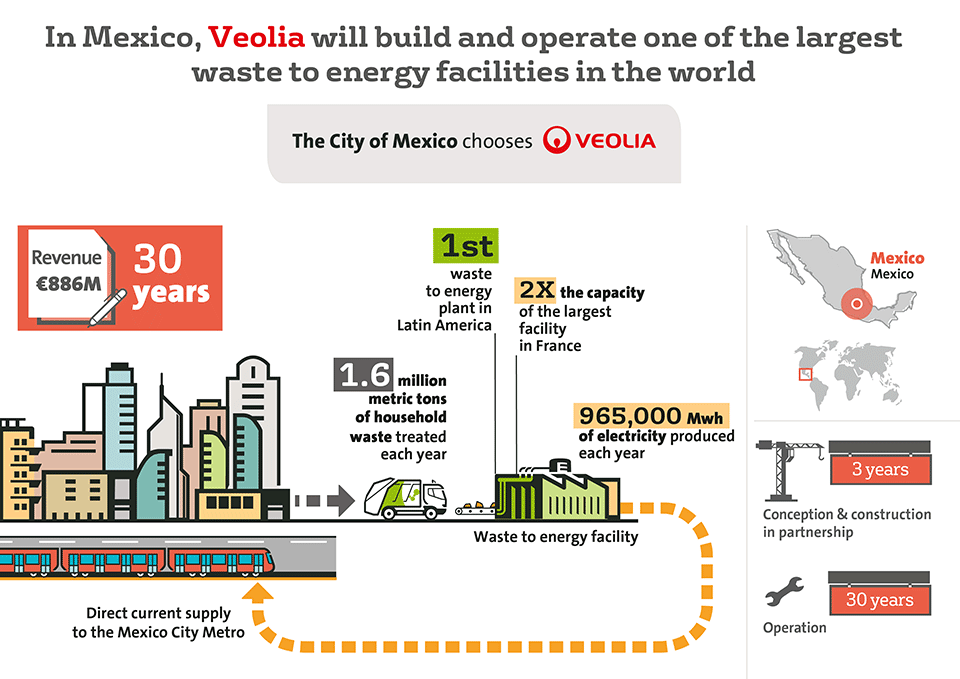 More:
> Veolia's waste management and waste to energy expertise
> Veolia 's Mexico website (in Spanish)
> Press release: Paris, Mexico