Globalization, digitalization, the growing pace of innovation - our economic environment is undergoing profound change.  Simultaneously, the boundary between the economic sphere and civil society is becoming increasingly blurred. Co-constructing with the company's stakeholders has become essential.
 
For Veolia, co-construction is more than a necessity; it is a driver of growth. It comes in three forms:
​Inventing new models of cooperation –either contractual or economic - with customers and partners
Seeking complementary expertise which, combined with our own, will open up new opportunities
​Becoming a partnership promoter, the pivotal point for partners from different backgrounds, in order to create value
Each of these areas was illustrated during the Press Day through examples of partnerships deployed around the world. In four roundtable discussions, our experts and partners addressed the topics of resilience, social entrepreneurship incubators, new business models, and energy efficiency.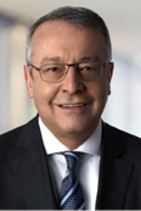 "The transformation of Veolia has made it more agile and manoeuvrable. The Group is now ready to invent new ways of working with its customers and partners. It will be a key growth driver in the coming years."