The energy transition is at the heart of global concerns, and photovoltaic energy is positioning itself as an essential solution for replacing fossil fuels. 
Veolia is working alongside the Sultanate of Oman and its partner TotalEnergies to promote this transition to clean, renewable energy, with the inauguration of the largest solar power plant on a desalination plant in Oman. This initiative is part of the Group's ongoing drive to decarbonize its activities and support its customers in their carbon neutrality objectives. Thanks to the production of local, low-carbon energy, the Sultanate of Oman is fully pursuing its ambitious targets for the production of renewable electricity by 2030.
30 GWh/year
The solar power plant's maximum annual production of green electricity
27,200 tonnes/year
CO2 emissions avoided each year
30%
The increase in the share of renewables in the energy mix of the Sultanate of Oman
600,000 inhabitants
The number of inhabitants supplied with drinking water by the Veolia-operated plant
Oman's largest photovoltaic power plant dedicated to a desalination plant
The solar power plant was inaugurated last week at the Sharqiyah Desalination plant in Sur, Oman. This desalination plant is a benchmark in the Persian Gulf, supplying drinking water to more than 600,000 people in the east of the country.
The 17 megawatt-peak (MWp) solar project is the first of its kind in the Middle East. The inauguration took place in the presence of Veolia and TotalEnergies executives, as well as the Group's partners, including representatives of the government, Sharqiyah Desalination Company SAOG (SDC) and Nama Power and Water Procurement Company (NPWP). 
At full capacity, the solar power plant will generate more than 30 gigawatt-hours (GWh) of green electricity a year, equivalent to over a third of the desalination plant's daily consumption, enabling it to reduce CO2 emissions by around 27,200 tonnes a year. This initiative is a concrete illustration of the strengthened collaboration between the Sultanate of Oman and Veolia in terms of renewable energy and decarbonization of the desalination plant's activities. This is in line with the Oman 2040 vision and Oman's national energy strategy, which aims to generate 30% of electricity from renewable sources by 2030. Construction of the solar power plant began in August 2022, and commercial operation took place in April 2023, for a period of 13 years.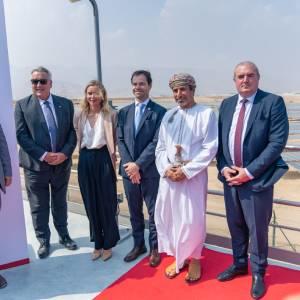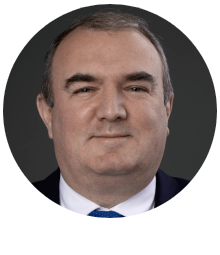 Philippe Bourdeaux, Executive Senior Vice President Africa and Middle East, said:
"We are delighted to see that our solar project has started serving its mission. This achievement would not have been possible without the support of the leadership in the Sultanate of Oman, particularly the Ministry of Energy and Minerals. We express our gratitude to them and our private sector partners for helping us join local efforts towards energy transition and decarbonization. Veolia aims to be the world leader in ecological transformation. Water and renewable energy are therefore areas of major interest for the Group, and given the mounting issues related to climate change, we have developed real expertise in reducing carbon emissions in our operations and projects. In this journey, renewables play an important role in providing green energy while also ensuring an uninterrupted supply of vital resources for human consumption such as drinking water.
A new milestone in Veolia's energy strategy
This also follows Veolia's energy strategy, which aims to maximise the production of renewable solar energy on the Group's land, particularly in France, where the Group intends to achieve energy self-sufficiency by 2027, while decarbonizing all its water and waste activities. Within 5 years, the Group will produce over 2 terawatt-hours (TWh) of local energy to fully cover the equivalent of its current consumption. This is equivalent to the consumption of 430,000 French households.
This local, 100% renewable energy will demonstrate the relevance and feasibility of widespread ecological transformation solutions to the challenges of energy sovereignty and decarbonization in France. Finally, this initiative aims to produce local, decarbonized energy, reduce dependence on fossil fuel imports, strengthen energy sovereignty and secure energy supply costs over the long term.
In France, Veolia takes advantage of existing land to produce green energy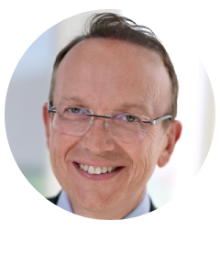 Marc-Olivier Houel, Director for France's Recycling & Waste-to-Value zone: 
"Our ambition is to take advantage of our land - around 300 hectares - to massively develop local green energy production, in line with the French Renewable Energy Acceleration Act and with the support of local authorities. The objective is clear: to multiply the number of photovoltaic panel fields and reach, by 2027, ten times more than the 23,000 modules already in place on the former Grand'Landes landfill site, which generates 7,000 MWh/year and avoids the emission of 3,618 tonnes of CO2 per year. In the future, we want to be able to consume what we produce ourselves, or inject it into the grid for a customer. Today, this dual role of producer and supplier is what our teams are mobilizing for in the regions. This obviously means developing certain skills, and for this we can rely on Veolia France's Energy Hub. The challenge is within our grasp! Internally, there's a desire to decarbonize our business, and in the future we'll be able to duplicate the solutions deployed in France all over the world."
Veolia and sea water desalination:
Veolia and the energy transition: