With the theme "Water Security for Peace and Development", the 9th World Water Forum (21-26 March in Diamniadio (Dakar), Senegal) aims to accelerate the global agenda for access to water and sanitation in Africa, Asia and Latin America. Veolia CEO Antoine Frérot took part in the private sector CEO panel on water at the opening of the forum.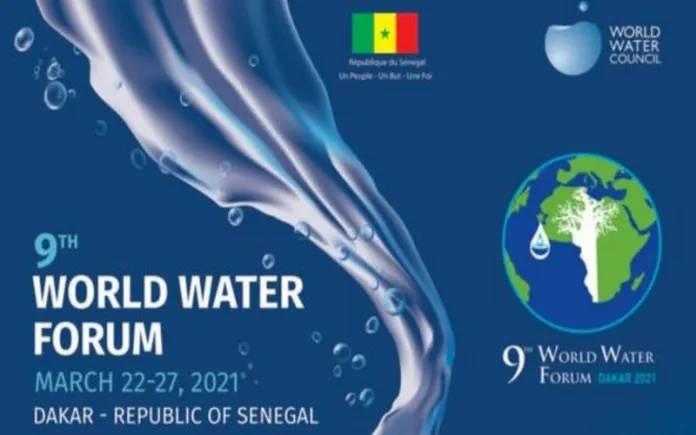 Multiplying the impacts of water on a large scale
Water crises are intensifying. Water is too scarce or too polluted. Recognising this challenge, the private sector is innovating to provide, use and treat water with new financing models. Antoine Frérot presented Veolia's innovative solutions that multiply the impacts of water on a large scale.
To address the challenges of access to water and sanitation, environmental impact and resilience, there are solutions that work, provided that the people who benefit from them can sustain them. They are hybrid: between traditional and informal solutions, between public and private, between low tech and high tech. Two examples: in Tangier, Morocco, the leakage rate of the city's drinking water network has been divided by four in 20 years. In Niger, Veolia has provided a water connection to 4.5 million people by using hybrid solutions in the country's cities. In rural areas, Veolia has deployed standpipes and solar energy systems, which are maintained by Veolia technicians since this know-how is lacking in the countryside. There are also other more traditional solutions, such as sobriety, which has a direct impact on access. Saving water allows us to distribute more water and have a positive impact on nature. Dozens of solutions exist to save water: drip irrigation in agriculture, or water reuse in cities and at industrial facilities. A Nestlé factory, for example, produces milk powder without using a single drop of water because it reuses the water from the milk in a closed loop.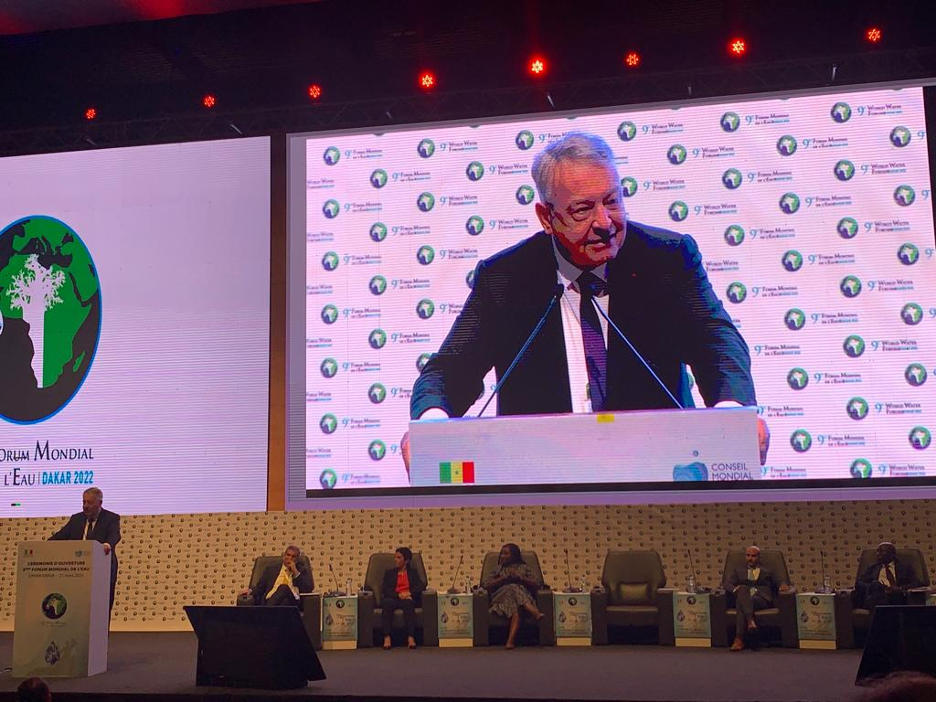 The impact of water on biodiversity
Antoine Frérot went on to explain:
We know how to restore degraded wetland ecosystems by using nature-based solutions. We did this in China next to a large refinery near Beijing. Our solutions also use energy derived from wastewater. Because usually, when there is a shortage of water, there is also a shortage of electricity. Gas can easily be extracted from wastewater and electricity can thus be generated locally. These solutions that work can be deployed everywhere, provided that they hybridise technical know-how and so-called "informal" solutions, which are more traditional and classic in the countries of the South.
The Veolia Foundation fights against water-borne diseases
On 21 March, at the World Water Forum, Thierry Vandevelde, Executive Officer of the Veolia Foundation, signed The Dakar Appeal, an initiative to put water, hygiene and sanitation back at the heart of strategies to eliminate cholera and control other diarrhoeal diseases in Africa.
Here are some extracts from the Appeal:
Cholera must become a disease of the past in Africa. An international mobilisation under the leadership of the African Union is therefore highly desirable to promote and demand the implementation of a multisectoral approach to the elimination of cholera throughout Africa. We call on all countries involved in the fight against cholera and water-borne diseases to take part in this initiative. We call on the African Union and the Africa CDC to take the lead in this mobilisation. Major investments are also required, hence the call for the mobilisation of international donors. 
In parallel, the Institut Pasteur is launching a MOOC concerning "Water Borne Infectious Diseases", designed with the support of the Veolia Foundation. How can water transmit bacterial, viral and parasitic infections? What are the means of control and prevention and the public health issues related to water? This Massive Open Online Course (MOOC), held at a rate of 2h 30min per week for 8 weeks, is a training course for the Institut Pasteur's Digital Diploma in Infectious Diseases (DNM2IP).
Groundwater: a precious resource
This 22 March we also celebrate World Water Day with a focus on groundwater: "Making the invisible visible". In many places, human activities overexploit and pollute groundwater. Yet such water will play a key role in adapting to climate change.
Veolia presents some examples of possible solutions:
Simulating the local water cycle in accordance with meteorological scenarios and assumptions on withdrawals, using Veolia's digital tool "PrédiNappe".
Protecting groundwater by modelling the impact of agricultural practices developed in Lens-Liévin (France).
The reconstruction of 40 groundwater pumping stations in Mělnická Vrutice (Czech Republic).
Removing acidity, zinc, iron and manganese from the water of a former mining site before returning it to the natural environment, in Faro (Canada).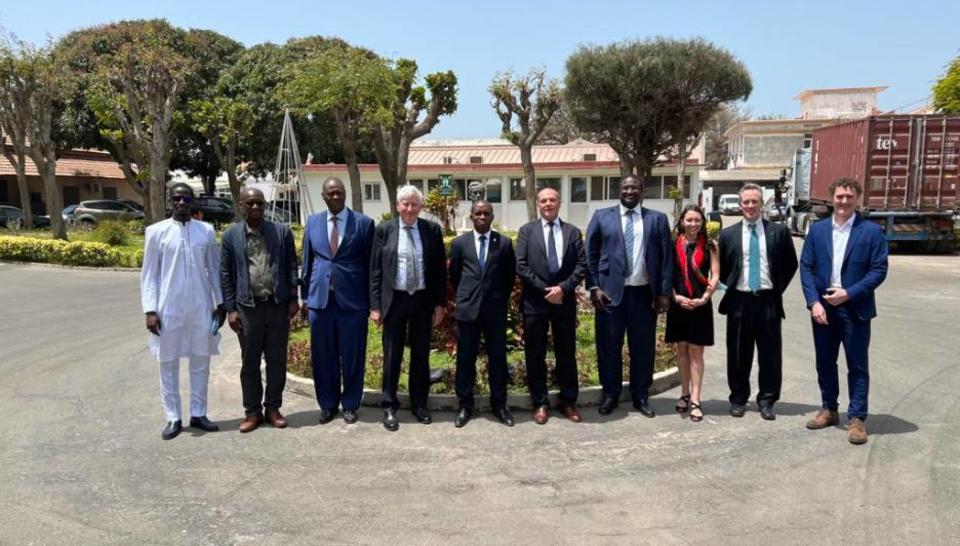 Thierry Vandevelde (Veolia Foundation)
with the other signatories of the Dakar Appeal
Armelle Perrin-Guinot (Veolia)
spoke at the Forum in "The Nature for Water Facility launch event"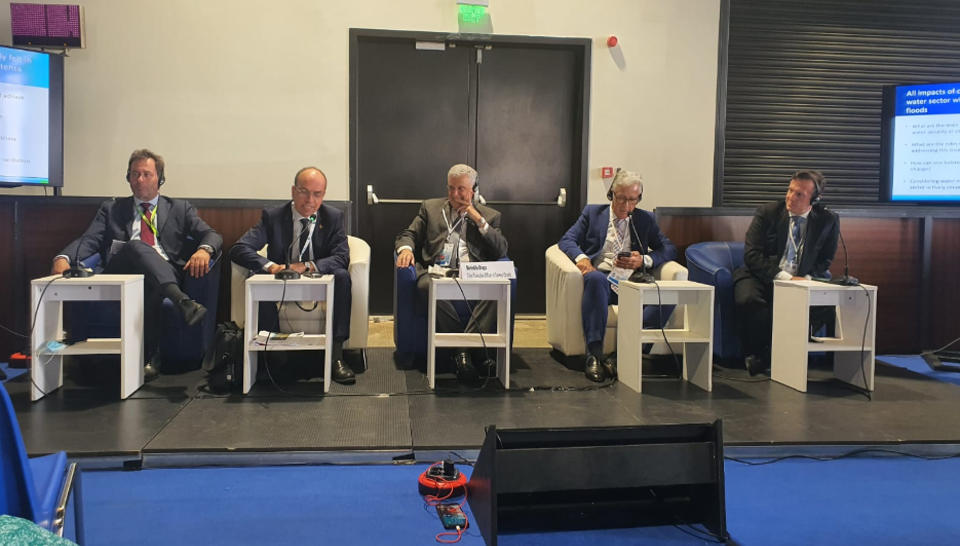 Denis Le Maout (Veolia)
in "Climate adaptation and resilience in water and sewage"
Ismahane Remonnay (Veolia)
in "Enhance global collaboration in the field of WASH in response to the COVID-19 pandemic (and beyond)"
Ismahane Remonnay (Veolia)
in "The sustainable management of hydrological cycles at the heart of the acceleration of the Great Green Wall in Africa"