Where digital and AI meet human expertise.
Hubgrade is Veolia's unique range of digital services that provides:     
- data analytics,    
- supervision,    
- optimization    
- and predictive systems for water, waste, energy and other environmental resources.
Using the power of data and the most advanced Artificial Intelligence (AI) technologies trained with our worldwide operational expertise, we tailor specific solutions to support our clients for their ecological transformation journey, whether it's decarbonization, depollution, or resource saving and regeneration.
Our experts collaborate with our clients, cities, industries and commercial companies, either onsite or remotely from the Veolia Hubgrade Centers (smart monitoring). Their expertise are augmented with digital services and artificial intelligence, to enhance, every day, operations carried out with our customers to co-create innovation that fulfill every needs.
Digital solutions, Artificial Intelligence (AI) and human expertise
The Future of Environmental Resources
In a world driven by data and innovation where corporations seek to accelerate ecological transformation, we're thrilled to introduce Hubgrade, a groundbreaking digital offering that redefines the landscape of environmental resources. Hubgrade is more than a solution. It's an evolution, fusing the power of data and advanced AI technology with the expertise of world-recognized specialists in the water, waste and energy fields to decarbonize, regenerate and save resources and depollute our planet.
The Power of Dual Nature
Hubgrade is a unique combination of two worlds – the digital and data driven performance world and the world of human expertise and excellence. This dual nature sets Hubgrade apart, empowering our customers with an unmatched offer: digital solutions and data analytics along with an international team of experts partnering with them to customize and address specific and local needs. The result? An environmental resource management solution that is globally tested and locally adapted, innovative and highly effective.
The Environmental Resource Management reshaped
At the heart of Hubgrade's capabilities lies its ability to transform the management of crucial resources – water, waste, and energy. Harnessed to the power of data and digital technology the Hubgrade offer delivers not only high-performance operations but also co-creative solutions. The fusion of our experts' wisdom with advanced algorithms and solutions ensures that every challenge our clients face delivers a successful outcome as well as an opportunity for innovation.
Digital solutions for Industries, Municipalities, and Commercial
Whether they are a forward-thinking municipality (smart city), a cutting-edge industry, or a dynamic commercial or service enterprise, Hubgrade is designed for each specific client. Our unique offering transcends sectors, bringing tailor-made solutions that cater to their specific needs.

Hubgrade provides our clients with globally tested solutions based on world-class experience backed by scalable solutions and the expertise of experienced international professionals.

Hubgrade is not just an integrated offer or a product, it's a strategic partner that understands the local realities and global aspirations and can support our clients in their journey of ecological transformation.
Join the Hubgrade Transformation
For those ready to change the way they manage environmental resources. With Hubgrade, innovation is your ally. Data and expertise converge to create solutions that inspire growth and sustainability. Join us in shaping a world where environmental resource management is not just a necessity, it is a choice of performance and environmental protection.
Veolia operated about 60 Hubgrade monitoring centers in over 20 countries worldwide, with a community of more than 450 experts and data scientists.
Italy - at the udine site
"Optimizing the energy consumption of buildings will turn the tide!"
Digital Solutions Hubgrade
Are you a local or regional authority, industrial or service industry customer? What are the benefits for you?
Combining operational, environmental and financial performances.
Improving oversight over your infrastructure, anticipating changes as it ages.
Secure, personalized and totally transparent access to data on your contracts and your installations.
Reducing your environmental footprint.
Interested in Hubgrade solutions?
Fill in the form to be contacted.
We did it!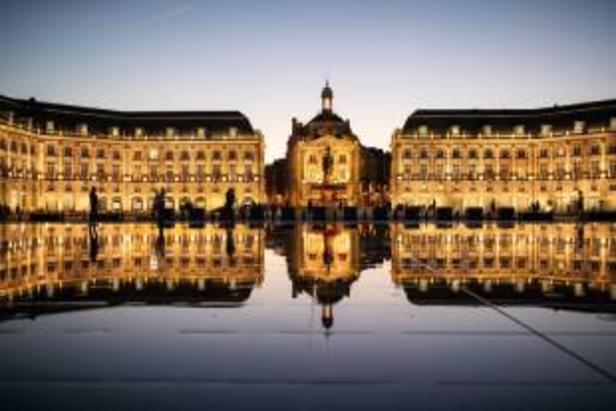 Supporting a city to upgrade purity of its waste streams with AI
French municipalities have to comply with norms regarding the purity of waste streams, otherwise they incur penalties on the non recoverable part of waste. The characterization of waste is a time consuming, manual process that can only be done by sampling. This process is a huge risk management challenge for operations, since the complexity of waste mix is increasing and the safety of operators has to be ensured.
This solution combines AI recognition of waste flows with an end to end quality control. With characterization reaching 90% on some flows, this innovation is helping the operators to cut down the risks and improving the recoverable part of waste.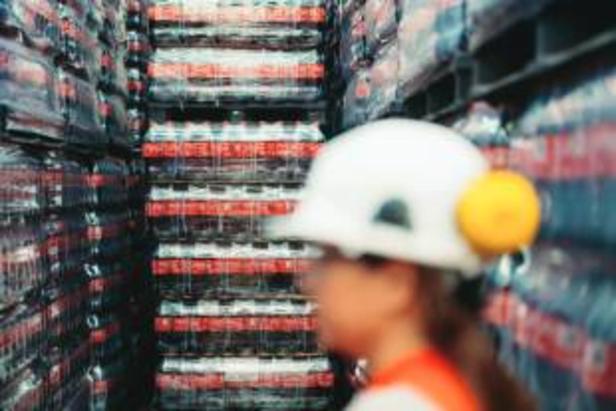 Increasing process performance of the Coca-Cola plant in Weston
The factory's production variation impacted the quality of the wastewater and the plant was meeting non-compliance events.
Coca-Cola  was facing difficulties maintaining the effluent's pH between 6 and 10.
At the end of 2019, Coca-Cola implemented Hubgrade to provide them with a real-time overview of equipment, alarms and documentation of their plant.
It enables them to be more informed and make faster and better decisions in order to optimize their facility.
Hubgrade also gives them access to the support of Veolia Water Technologies's experts for: real-time monitoring, alarm management, swift resolutions...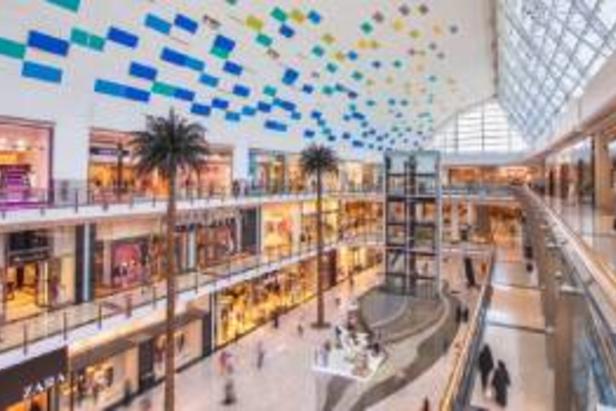 Developing a malls network's energy efficiency plan
Majid Al Futtaim is the leading shopping malls, communities, retail and leisure pioneer across the Middle East, Africa and Asia. Today, Majid Al Futtaim owns and operates 27 malls, welcoming over 178 million visitors annually
In 2019, the company approved the launch of an energy efficiency plan at 15 of its malls across 5 countries: the United Arab Emirates, Oman, Bahrain, Lebanon and Egypt.
In 2019, Enova by Veolia focused solely on energy efficiency measures that did not require investment. The teams of Hubgrade, Enova's smart monitoring platform, and site operations worked closely together to identify measures. directed at optimizing the operation of existing systems.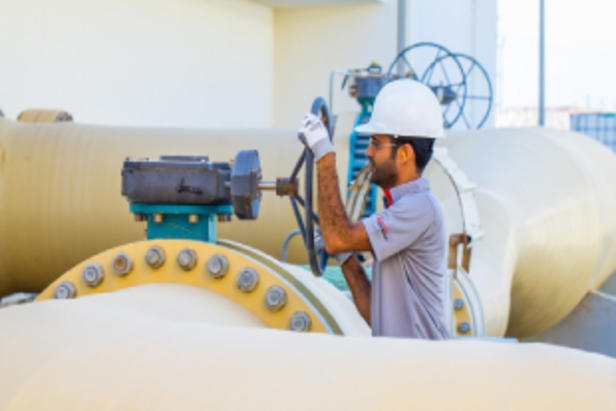 DUBAÏ — UNITED ARAB EMIRATES
Reducing water and energy use at seven public buildings by 30%
In 2015, with our partner Majid Al Futtaim, we signed a major energy efficiency contract with the Dubai Electricity and Water Authority. The contract included setting up a Hubgrade management center and means we can help Dubai deliver its Vision 2030 sustainability plan.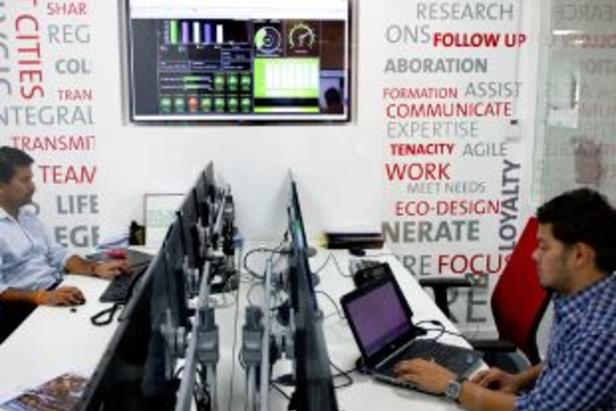 Ras al Khaimah
—
United Arab Emirates
Monitoring a hospital purified water supply in real time
The clinical chemistry unit at RAK Hospital in the UAE requires an uninterrupted supply of purified water. Any problems with the supply have to be solved within two hours. Our solution? A dashboard offering a comprehensive overview of performance in every part of the process, paired with an alarm system. This allows our teams to remotely monitor the quality of the water supplied, and the hospital benefits from recommendations and advice to head off any potential crisis.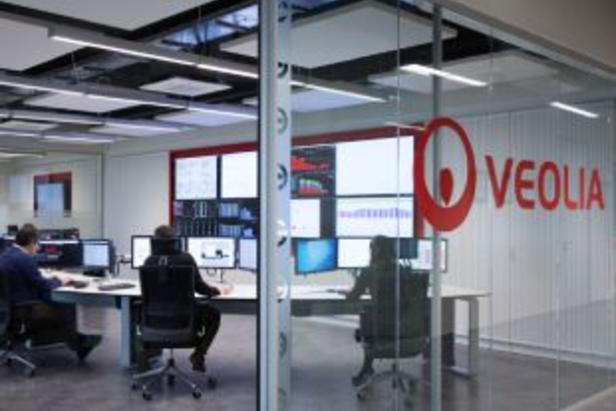 Supervising over 2,000 facilities from a single Hubgrade center
In Bilbao, we supervise more than 2,000 energy installations, including nearly 1,000 buildings, 60 industrial sites and 20 cooling and heating networks from our Hubgrade center. It serves as a network control tower, providing real-time hypervision of each connected facility on its wall of screens. It employs over 300 experts and has six control stations.