Improve the energy efficiency of buildings
Energy supply is essential for the operation of facilities and homes. It is therefore imperative to be able to analyze a building's consumption accurately in order to supply electricity consistently and improve the energy efficiency of buildings.
At Veolia, our Resourcers apply digital innovations capable of monitoring the production and consumption of energy in real time. In Udine, Fabrizio and his colleagues are able to monitor the production of electricity, heat and cold in the hospital, which has reduced CO2 emissions by 30%. By guaranteeing a continuous supply of energy thanks to this optimization, the hospital can even heat part of the city!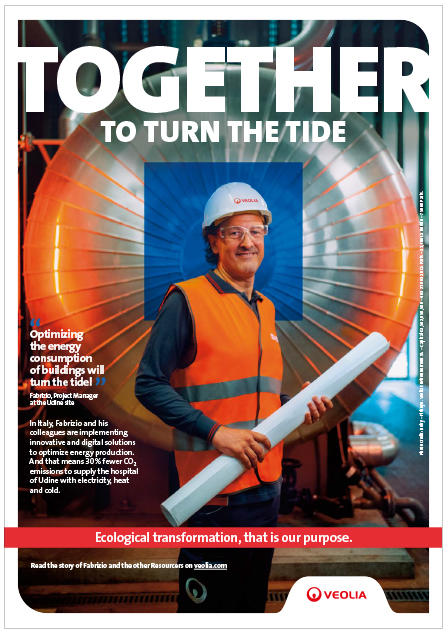 Deep dive
Come with us and meet the people moving forward together for ecological transformation. At the Udine hospital site, meet Fabrizio, Project Manager, who tells us about the solutions implemented by our Resourcers to further improve the energy efficiency of buildings through digital innovations.
I was surprised by all the energy that was wasted in conventional facilities. It's great to see how this software can point out exactly where there is energy loss and help understand all the solutions available to recover it.
Finley – Journaliste chez Fisheye
Continue your journey to meet our Resourcers