Recycling strategic metals from used batteries
Having grown rapidly for nearly 20 years, the electric mobility industry is a practical alternative to our dependence on fossil energies. But for this soution to be truly sustainable, it must be implemented without tapping natural resources. At Veolia, our Resourcers have found solutions for recycling used batteries from electric vehicles. At the Cedilor and Euro Dieuze Industrie sites, Fatima and her colleagues extract strategic metals from these used batteries so they can be reused to make new ones. Making the electric car truly sustainable!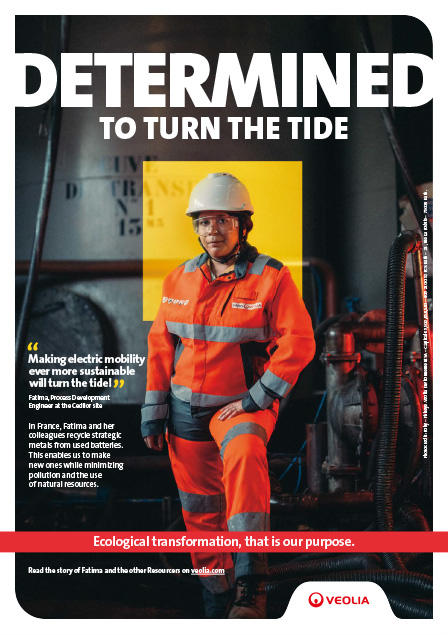 Deep dive
Come with us and meet the people who never give up in the pursuit of ecological transformation. At the Cedilor site in France, meet Fatima, Process Development Engineer, who tells us about the solutions implemented by Veolia's Resourcers to recycle used electric batteries and make them into new ones without tapping natural resources.
I met real treasure hunters on site. I never realised there were so many valuable materials in batteries. 
Finley – Journalist at Fisheye
Continue your journey to meet our Resourcers