Improve soil quality
With cities becoming increasingly green, organic waste is inevitably increasing, as is our use of chemical fertilisers. We need to find effective ways to reuse green waste and limit pollutants in order to preserve soil quality.
At Veolia, our Resourcers compost green waste on a large scale in cities to avoid the loss of resources and to produce natural fertilizers. At the Camden Organics composting site in Sydney, Colin and his colleagues are giving a second life to all the city's green waste. In this way, they offer both a sustainable solution for the management of the city's organic waste and produce natural fertilisers so that vegetation can continue to grow while maintaining soil quality.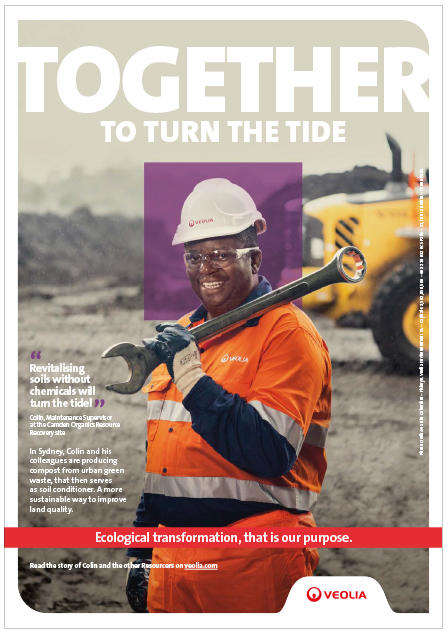 Deep dive
Come with us and meet the people moving forward together for ecological transformation.  At the Camden Organics site in Australia, meet Colin, Maintenance Manager, who tells us how our Resourcers are revitalising Sydney's soils and avoiding the use of chemicals by composting organic waste.
We all want to see more green spaces in our cities but we don't necessarily realize the amount of green waste that this means. However, by imitating nature, we can transform this waste into fertilizer to feed the soil.
Finley – Journalist at Fisheye
Continue your journey to meet our Resourcers