The circular economy for plastics
Considering the ubiquity of plastics in our consumption patterns and the amount of waste it generates, it is urgent to find efficient solutions for its recycling. This is why it is necessary to think of circular economy models, where used plastic waste is turned into a raw material for the production of new recycled plastic packaging.
At Veolia, our Resourcers are building efficient and sustainable networks to collect plastic waste nationwide and process it efficiently. At the plastic recycling site in Surabaya, Ariska and her colleagues give a second life to all the plastic bottles collected. In this way, they provide our customers with efficient solutions to produce new recycled bottles that are both more carbon-free and more sustainable.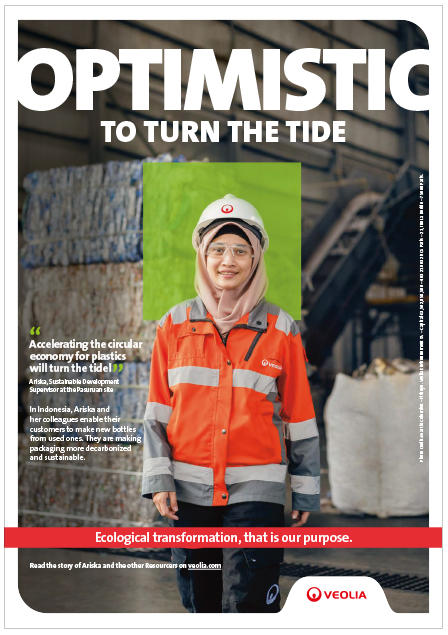 Deep dive
Come with us and meet the people who are optimistic about ecological transformation. At the Pasuruan site in Surabaya, meet Ariska, Sustainable Development Supervisor, who tells us about the solutions implemented by our Resourcers to give a second life to plastic bottles and provide our customers with the opportunity to manufacture new bottles from used ones.
I admired the company's social involvement at all levels of the recycling chain, both for the employees on site and for the collectors involved throughout the country to improve their working conditions. 
Finley – Journaliste chez Fisheye
Continue your journey to meet our Resourcers