Treating and reusing wastewater for irrigation
In agriculture, industry and our homes, our water needs are constantly growing while our natural resources are not always adequate. It is becoming increasingly necessary to find sustainable solutions for treating and reusing wastewater, especially for irrigation.
At Veolia, our Resourcers are developing large-scale methods for increasing water resources. At the Baix Llobregat wastewater treatment plant, Marta and her colleagues are working with ultrafiltration and osmosis in one of the world's largest water reclamation plants, which meets a third of Barcelona's water needs. The quality of the water produced is so high that it can be injected directly into the water table (rock saturated with groundwater)!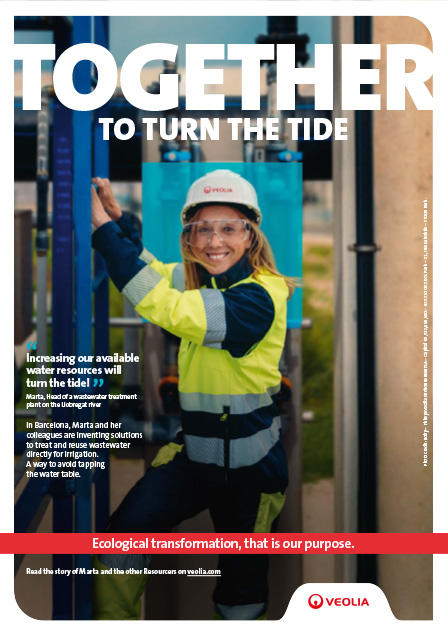 Deep dive
Come with us and meet the people moving forward together for ecological transformation. At the Baix Llobregat site in Spain, meet Marta, wastewater treament plant manager, who tells us about the solutions implemented by Veolia Resourcers to increase the city of Barcelona's water resources by reclaiming wastewater.
It's crazy how much they do for the city... I hadn't realized how important it was to clean our wastewater. I think we all take it for granted. Water is everywhere! We use it all the time – it's central to our lives!
Finley – Journalist at Fisheye
Continue your journey to meet our Resourcers