Helping towns and cities make their energy mix greener
Biomass is a renewable, low-carbon energy and an effective solution for gradually phasing out fossil fuels and powering our towns and cities. But to make this transition viable, we must use as much existing infrastructure as possible.
As part of a new generation concept, our resources in Braunschweig are integrating a new biomass plant into an existing power plant park, replacing a coal-fired power plant. At the BS|ENERGY site, Viktor and his colleagues are adapting the existing infrastructure and their own capabilities to run the new plants on renewable energy.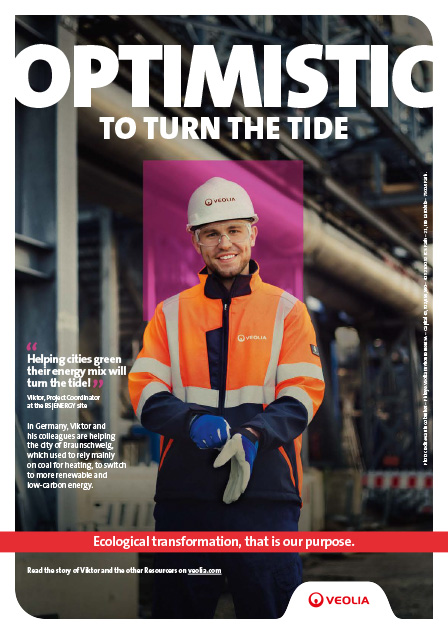 Deep dive
Come with us and meet the people who are optimistic about ecological transformation. At the BS|ENERGY site in Germany, meet Viktor, Project Coordinator, who tells us about the solutions implemented by Veolia Resourcers to switch coal for biomass, a green and renewable energy.
I was impressed by this factory of the future and all these people inventing the energy of tomorrow to heat our towns and cities.
Finley – Journalist at Fisheye
Continue your journey to meet our Resourcers