For many municipalities the energy efficiency of heating networks, securing the resource, reducing energy bills and the environmental impact are essential.
Cogeneration, based on the recovery of residual heat from electricity production, is one of the solutions that meets these challenges... It simultaneously produces thermal and electrical energy from a single energy source.
 
---
The cogeneration power plants that equip modern heating networks are an advantageous solution in several respects:
→ With much higher yields than conventional plants, where heat and electricity are supplied by separate units, they can save 5 to 10 % of primary energy, as well as recovering the surplus electricity generated (resale on the grid or consumption in situ)
→ Generating electricity at the heart of the sites, they reduce network losses by 2.5 to 7 %
→ Delivering continuous, high-quality thermal and electrical flow, they guarantee an efficient and secure energy supply. They are therefore particularly suitable solutions for hospitals - including in their back-up units
→ Finally, compared to gas, fuel and coal-fired plants, cogeneration plants reduce CO2 emissions by 14 %, 24 % and 28 % respectively.
---
Who are our customers ?
Cities, local authorities and inter-municipal structures
Public and private health and educational establishments
Secondary and tertiary sector businesses
---
The Veolia Solution
Whatever the size, technology (thermal engine, gas turbine, steam turbine) and energy source (biogas, gas, biomass, coal), the Group is able to deliver a turnkey solution adapted to the customer's needs and expectations as part of a territorial resilience approach.
Veolia's cogeneration solutions are based on three distinct levels of service: 
 
→ The Reliability service offers complete technical management of the cogeneration plant
→ The Heat Supply service, relating to the metered sale of heat, in addition provides services included in Reliability service offer
→The purchase and management of primary energy
→ The supply of thermal energy on site
→ Advice on compliance with regulations
→ The Energy Supply service, relating to the metered sale of electricity and heat, in addition to the services included in the Heat Supply service offer, also covers the electricity produced.
As the world leader in heating and cooling networks, Veolia has a unique capability for designing, building, financing, operating, and maintaining cogeneration infrastructures and their peripheral systems.
Benefits for our customers
Public and private health and educational establishments
Secondary and tertiary sector businesses
Focus Innovation
Financial engineering for cogeneration in Heilongjiang
Veolia and the Asia Development Bank have set up an innovative investment mechanism to finance the construction of modern cogeneration plants that will supply heat to Heilongjiang, a province in China with a population of 6.7 million.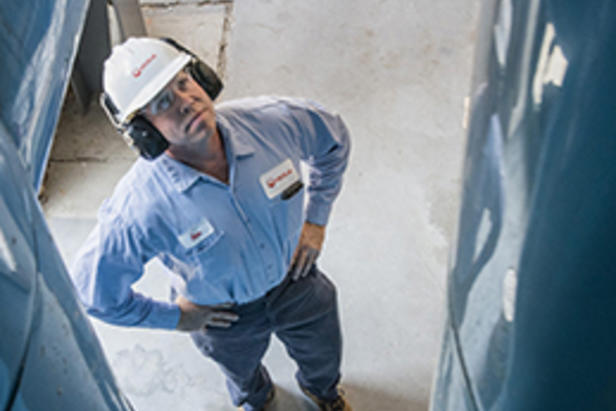 NYU more resilient thanks to cogeneration

In 2010, New York University (NYU) decided to expand its existing cogeneration plant on the Greenwich Village campus by increasing its capacity from 7,000 kW to 13,400 kW. The robustness of the system set up by Veolia enabled NYU to cope with Hurricane Sandy, which hit New York in 2012, depriving millions of people of heating and electricity and causing $50 billion worth of damage.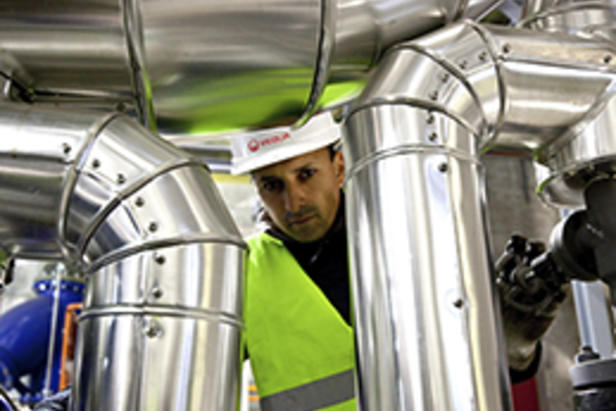 A cogeneration plant in an urban environment in Portugal
The São João hospital in Portugal houses an imposing cogeneration plant that supplies the health facility with heat, cold water, steam, and electricity. The facility, which has been renovated and operated by Veolia since 2011, produces 37.5 GW / year of electricity – equivalent to the consumption of 15,000 households. It has a total thermal capacity (cold, steam, heat) of 36 GW per year. This plant, the largest in an urban environment in the country, avoids the emission of 10,000 tonnes of CO2 per year.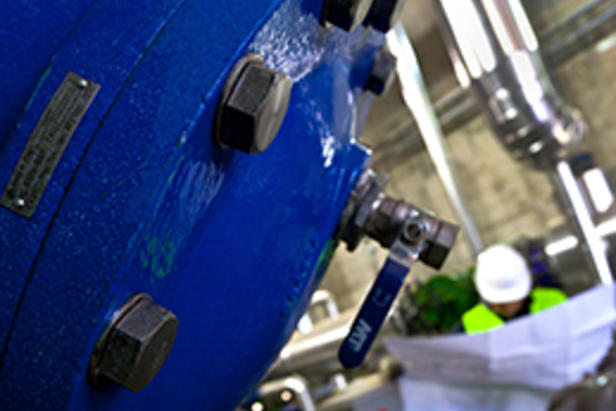 A maintenance operation in record time in London

Veolia supported the South East London Combined Heat and Power (SELCHP) plant in manufacturing, installing and testing two water-cooled boilers in the cogeneration plant. The major challenge was to complete this extensive work within 23 days. Thanks to the deployment of 70 people on site, the operations were completed on time. The tests carried out at the time made it possible to identify 278 additional elements for replacement.