Buildings often have problems associated with insufficient air renewal, issues with the filtration system and inadequate maintenance of the air distribution and treatment systems. The occupants then begin feeling unwell at work – a syndrome known as the "Sick Building Syndrome".
---
Poor indoor air quality can be at the root of a number of different problems. In office buildings, it can lead to a fall in individual productivity, and even absenteeism.
In recreational buildings such as concert halls or cinemas, unclean air can result in lower audiences and consequently a fall in turnover. Finally, in a hospital environment, stale air poses the risk of nosocomial infection with serious legal, reputational, and financial consequences. Indoor air quality is therefore a major health security issue for hospital and clinic managers.
---
Who are our customers ? 
Healthcare establishments, recreational buildings, office buildings
---
The Veolia Solution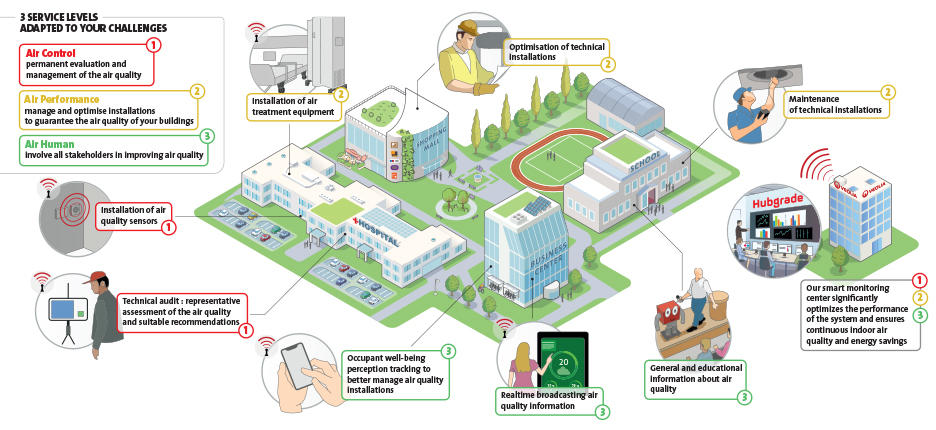 In particular, the Group conducts legionella audits and indoor air quality audits.
Managers of service establishments and buildings open to the public can be offered global management including various phases:
→ Diagnosis and recommendations, including auditing the facilities
→ Conducting and deploying the action plan, including a systems improvement program
→ Management, including system tests and crisis management mechanisms
→ Reporting phase, combining preventive maintenance, traceability, and transparency of actions
An air quality specialist, Veolia helps its customers optimize the environmental and asset performance of their facilities and provides for the health, comfort, and well-being of users.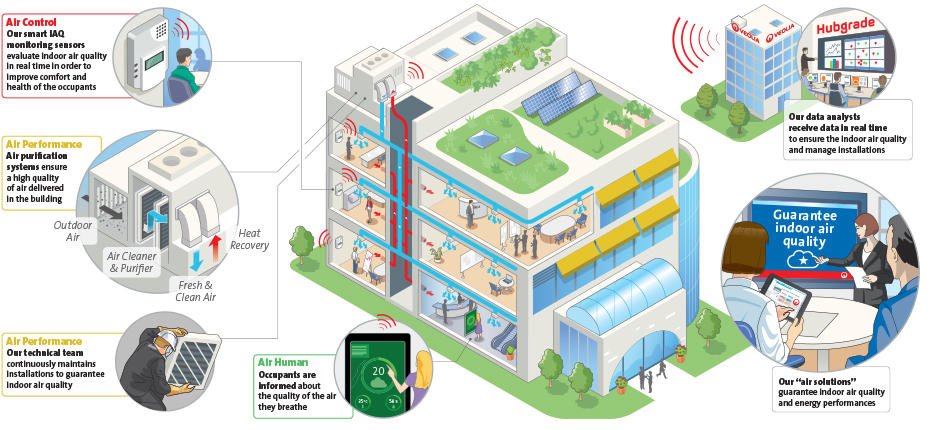 Benefits for our customers
A customized indoor air treatment solution 
Minimizing the level of risk to health 
Focus Innovation
Veolia innovates in microbial control
Microbial controls in hospitals are currently performed in essentially a "static" way and mainly in operating theatres. Veolia innovates by developing "continuous" control strategies. When under constant observation, the risk of microbial contamination of the air is considerably reduced.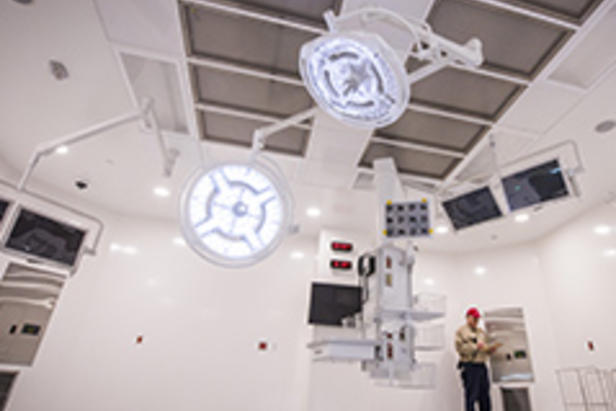 The Centre Hospitalier de l'Université de Montréal (CHUM) in Canada was created in 1996 when three establishments merged. Under a broad-based energy performance contract, Veolia was selected to support the CHUM migration to a single site in 2016. Air quality issues were an integral part of this mission including the design, assistance, operation, and risk management aspects.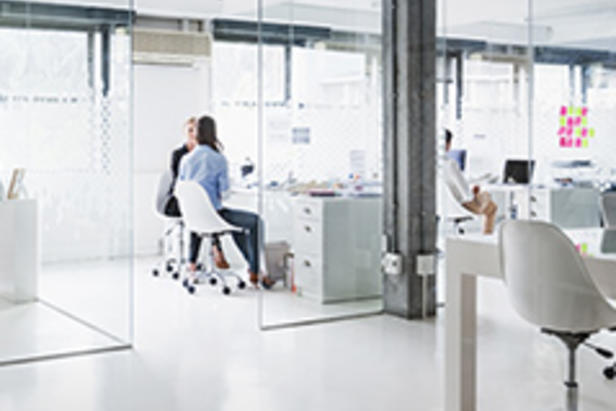 Société Générale
—
France
A better working environment for Société Générale
Société Générale asked Veolia to study the indoor air quality in its historic head office and its Paris branches (30 sites). Thanks to the action plan that was rolled out, Société Générale was able to comply with the best air quality standards and offer its customers and employees optimum comfort - while also increasing the transparency and traceability of the company's energy systems.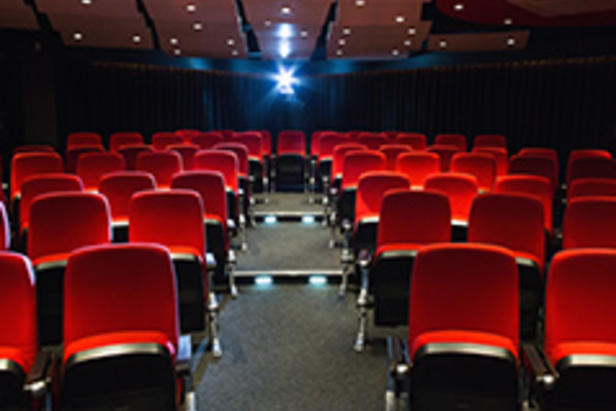 Better comfort for the audiences in the new Gaumont cinemas
Gaumont called on Veolia to provide for the well-being of more than 80,000 people per year and guarantee high health and safety standards in its new cinemas in Lyon and Caen (France). Thanks to the optimization of the HVAC (heating, ventilation and air conditioning) settings and continuous control of temperature, humidity, CO2 and particulate levels, Veolia was able to guarantee Gaumont enjoys reliable and optimal indoor air quality.
The quality of the air we breathe is becoming a major public health issue in the world's largest cities.
Air quality and the impact of atmospheric pollution are a major issue today for public health and quality of life.