The boom in new information technologies, as well as the progress made in the field of smart sensors and meters, have in recent years made it possible to introduce new services known as "smart monitoring".
This refers to the remote real-time monitoring of a given activity or system.
---
The monitoring service relies on automated protocols on one hand, and on the other hand on the intervention of operators, who act on the basis of the information collected. The entire service significantly optimizes the performance of the system.
Temperatures, pressure, flow, electrical intensity, humidity, power emitted or consumed, average, peaks, dips in consumption, incidents, etc. The data monitored may vary widely depending on the type of system, the calculation capacity, the level of detail sought, and even the visualization or reporting solutions related to it.
Applied to the field of energy, the monitoring service - also called energy management - is designed to raise the level of performance of an installation - for example a heating and cooling network in an office building or even of an entire business district. It contributes simultaneously to better user comfort and preserving the resources consumed.
---
Who are our customers ?
Businesses and tertiary services
 The Veolia Solution

From the data collected and processed in its Hubgrade centres, Veolia offers specific services:
 
→ Performance+ is a generic service that combines resource saving with the benefits of real-time monitoring. A monthly data reporting module called Essential, is included.
→ Reporting offers greater transparency, with two distinct reporting modules: Interactive (dynamic online information) and Advanced (personalized dynamic information).
→ Awareness is a new service focusing on change management, visibility and continuous information sharing.
→ Submetering offers an unparalleled level of detail about consumption data, which can be individualized to the end user.
 
In 2020, Veolia had 64 Hubgrade control centers worldwide, in over 22 countries.
Veolia's supervision solution is called Hubgrade. It is dedicated to optimizing the performance of water, energy, and waste management services operated by the Group on behalf of municipal, business and industrial customers.
Benefits for our customers
Advanced modelling of services 
Optimizing resources and infrastructures
Focus Innovation
The Energy Performance Contract (EPC)
The installation of a Hubgrade centre is in most cases accompanied by the signature of an Energy Performance Contract, in which Veolia guarantees its customers savings on their energy bills.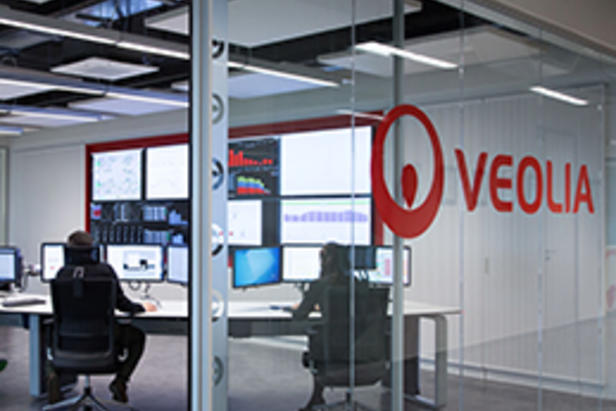 In Spain, more than 2,000 installations are managed from the Hubgrade centre in Bilbao


Veolia manages 6,900 energy installations in Spain. Among them, the Group monitors more than 2,000 installations, including nearly 1,000 buildings, 60 industrial sites and 20 cooling and heating networks, through the Hubgrade centre in Bilbao. It employs 300 experts, groups together 6 monitoring stations, and has a wall of screens that enables real time hypervision for each connected installation...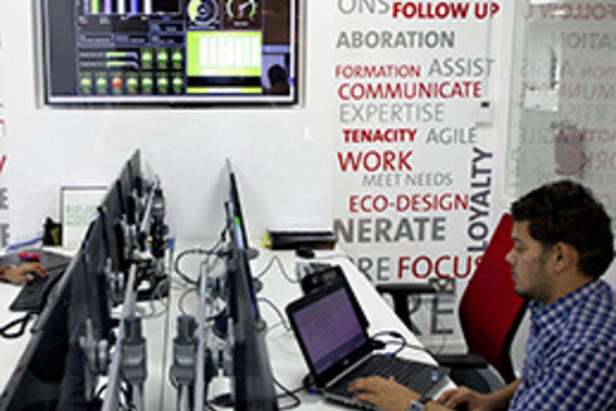 DubaÏ
—
United Arab Emirates
The Hubgrade centre in Dubai will help reduce water and energy consumption by 30 %
In 2015, Veolia and its partner Majid Al Futtaim signed a major energy efficiency contract with the energy company Etihad ESCO for the Dubai Electricity and Water Authority (DEWA). This benchmark contract, which includes the installation of a Hubgrade centre, will reduce the water and electricity consumption of seven public buildings by 30%, thus helping Dubai in its "Vision 2030" sustainable development approach.