Third places, these new innovative, welcoming, and collaborative places, are today a focus for regions seeking to boost themselves, create social links, foster exchanges between citizens, promote learning, and develop new ideas. Shared spaces open to all, generally physical, but sometimes digital, supported by a collective, represent a real wealth for the populations, and Veolia actively participates in their development.
---
There are currently as many types of third place as there are definitions of them. They can take various forms (café, shared garden, rehabilitated factory, etc.), offer different concepts (workshops, coworking, shared boutique, solidarity workshop, conferences, etc.), and support a particular theme (sustainable development, entrepreneurship, circular economy, learning, etc.). As such, each third place has its own specificities and reflects the needs of its region. 
---
Who are our customers?
Cities and communities
---
Veolia solution

The Veolia Group is committed to fostering the circular economy, while building new models of relationships and value creation with its stakeholders and contributing to the attractiveness of regions.

In this sense, it provides all its expertise for the development of inclusive third places, in particular with the Veolia Foundation, on a main theme rooted in its identity: sustainable development.
Veolia supports regions and participates in their economic, social, and environmental development by supporting them in creating third places.
Benefits for our customers
Regional development and attractiveness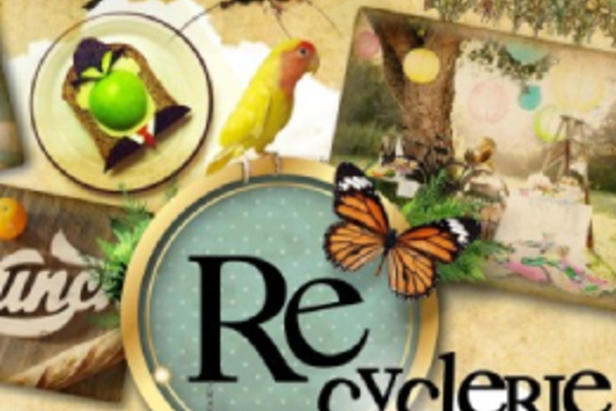 Partnership with the REcyclerie, an atypical third place dedicated to eco-responsibility
Veolia has been the REcyclerie's main partner since 2015. Based on the 3R (Reduce, Reuse, Recycle) principle, this rehabilitated former train station is a hybrid, 100% eco-responsible place, including a café-canteen, urban farm, library, conference room, and repair shop. Veolia provides support for its programming, its library, through the Veolia Foundation's Environmental Book Prize, and participates in its development in general.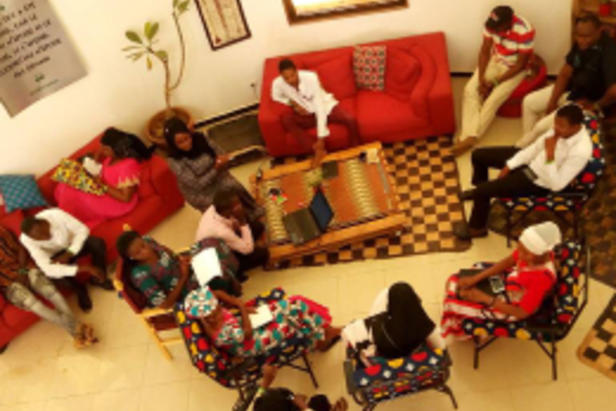 Creation of L'Oasis, a third place that promotes female entrepreneurship and raises awareness of the circular economy
In early 2018, in partnership with the Empow'Her association, which supports the economic and social empowerment of women, Veolia opened, with its local subsidiary SEEN (Société d'Exploitation des Eaux du Niger), L'Oasis, its first third place in Africa. This green venue, the manager of which was trained at the "third place school", is directly inspired by the REcyclerie de Paris. It contributes to the emancipation of women in Niger (entrepreneurship training, incubation of projects with a positive impact on the environment, etc.) and the protection of the environment by organising awareness-raising events for the greatest number. At end-2019, 1,100 women had been trained and supported to create or develop their businesses.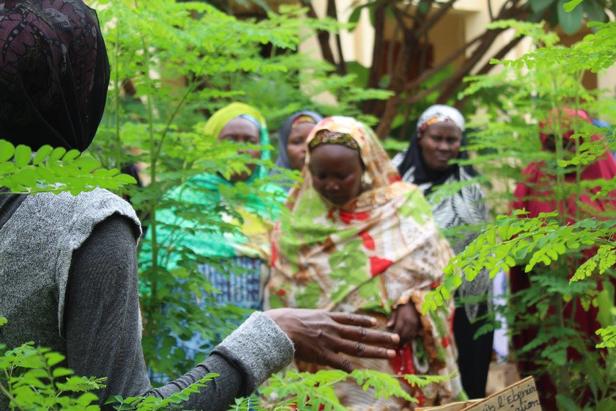 Creation of Baobab, a third place of exchange and integration around the circular economy and sustainable development
In June 2020, Veolia, through its teams in Africa and the Middle East, and DCLM (Dolphin Coast Landfill Management), with the support of the REcyclerie, and in partnership with The MakerSpace Foundation, which offers community and social development programmes, launched Baobab. First in digital format on its dedicated site and then, a few months later, on its premises, after its physical opening, this third place offers training courses inviting people to think about new solutions with low environmental impact and aims to train, in three years, 300 unemployed women and young people in the recycling profession.