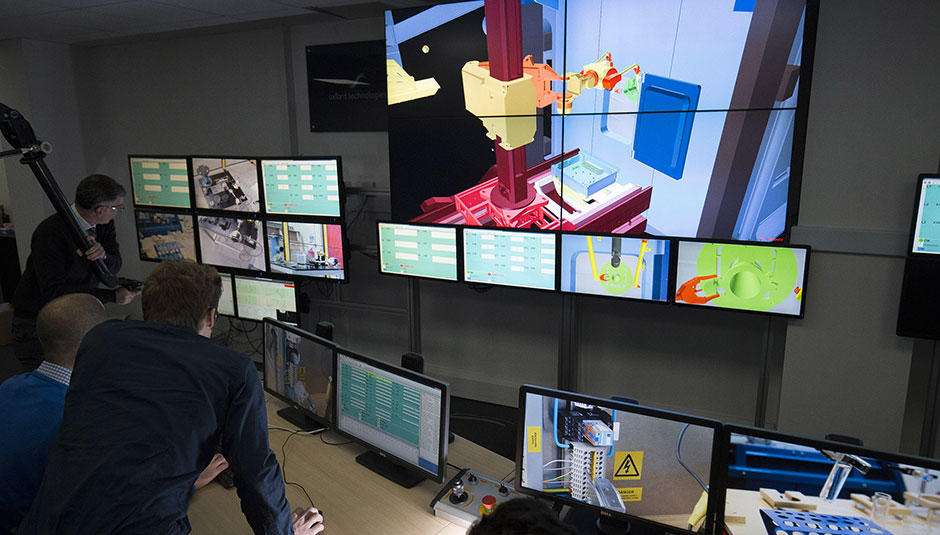 The new entity covers the complete chain of expertise: secure access to contaminated zones, waste characterization and measurement, sorting, separation, transport, decontamination and stabilization. It therefore helps fight pollution in its most complex form, while limiting the impact on health and the
environment
.
A global business
Veolia's Nuclear Solutions operate mainly in the United States, France, the United Kingdom, Japan and Canada. It is the only international operator to be working at Fukushima on behalf of Tepco, the Japanese nuclear energy producer. In France, the entity has a collaborative agreement and works with the French Alternative Energies and Atomic Energy Commission (CEA).
 
A fast growing business
At the end of December 2016, EDF's subsidiary SOCODEI awarded Veolia a contract to improve the performance of its metal waste recycling unit on its CENTRACO site in southern France. The waste is sorted, packed and decontaminated before being melted down on site and taking on another life, for example in the form of metal drums that will hold more radioactive waste. At the end of 2016, EDF also chose Veolia and its accredited laboratory COFRAC to carry out chemical and radiological analyses of its sites and soils.
"Veolia's Nuclear Solutions entity provides unique value to its customers, with a broad array of capabilities and offerings across the nuclear and environmental sectors, effective technologies for hazardous waste and pollution treatment, experience in complex operations, and risk mitigation and management. This Business Unit underscores Veolia's standalone ability to confront the unique environmental challenges faced by this and future generations," says William Gallo, CEO of Veolia's Nuclear Solutions.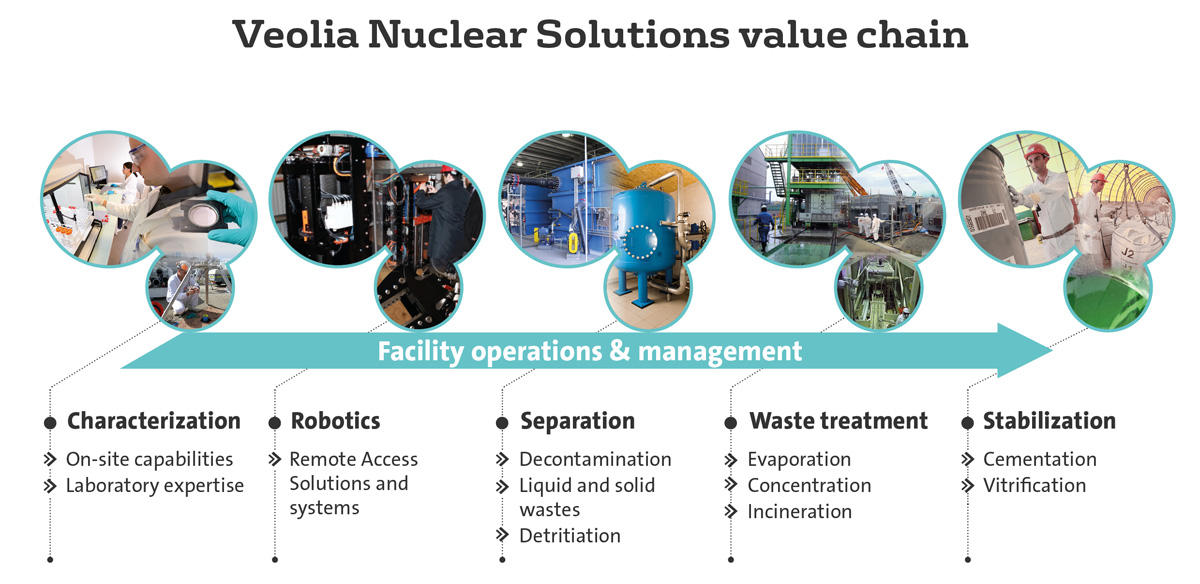 More: 
> Veolia Nuclear Solutions: the key player in global nuclear clean-up
> The new frontiers of growth : "Travels to the atom country", Press Day 2017
> Press release : Nuclear Solutions - Paris, February 27, 2017