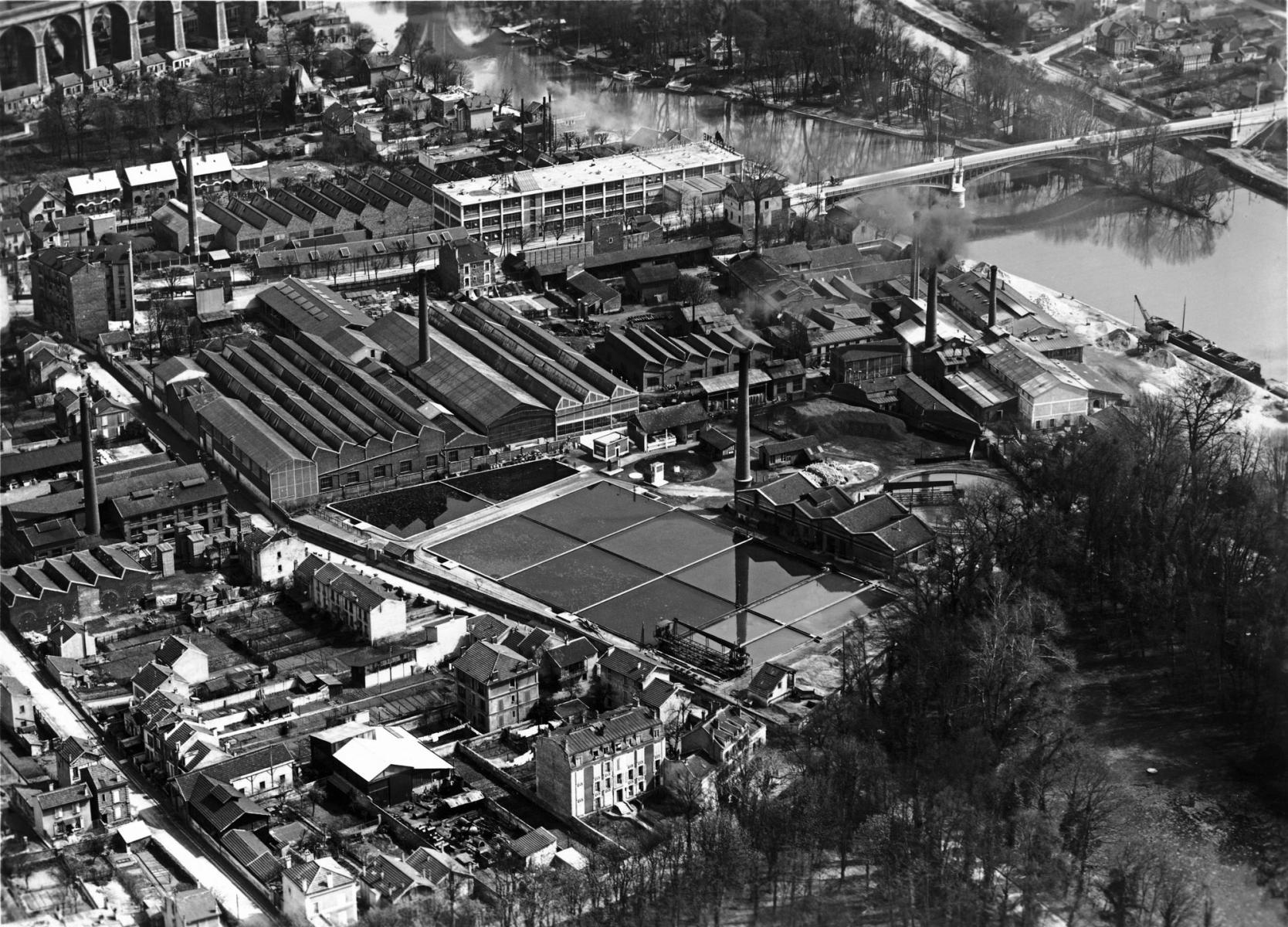 1958
Forerunners of multiservice contracts
Virtually every contract to maintain US NATO bases in France is awarded to CGC.
The company provides heating services at the sites and performs all types of maintenance work, paving the way for the multiservice facilities management contracts that Veolia offers today.
1967
First incineration plants
The company begins operating its first incineration plants.
1973
First oil crisis
The first oil crisis forces people to look for new ways to conserve energy.
CGC responds with solutions such as geothermal energy and energy recovery.
1975
SARP Industries created
CGE creates SARP Industries to recycle hazardous waste. SARP quickly becomes the leading European center for the treatment of liquid toxic waste.
1980
Consolidation
CGE merges with a number of subsidiaries specialized in the design, engineering and construction of water and wastewater treatment facilities to form Omnium de Traitement et de Valorisation (OTV). CGE acquires a controlling interest in CGEA (later known as Connex and Onyx), followed by Compagnie Générale de Chauffe (later known as Dalkia), bringing together the four business activities in which Veolia now specializes.
1986
First waste drop-off centers
Groupe Montenay, founded in 1860, merges with Compagnie Générale de Chauffe. 
The first waste drop-off centers open in 1986. 
The Onyx brand is created in 1989.
1990
Acquisition of Groupe Soulier and creation of US Filter
Onyx acquires Groupe Soulier, one of Europe's biggest paper and plastic recyclers.
1994
CGE becomes a European leader in environmental services
CGE establishes the Institut de l'Environnement Urbain (IEU), a training and learning center outside Paris in Jouy-le-Moutier that offers vocational courses in environmental fields for employees.
1995
Organization
Compagnie Générale de Chauffe/Groupe Montenay merge to create the Energy Services division at Compagnie Générale des Eaux.
In 1996, USP (train stations and trains), Comatec (urban transportation) and Rénosol consolidate to form the Cleaning division at Onyx.
1998
CGE becomes Vivendi
CGE Group becomes Vivendi, with the exception of the specialized water subsidiary in France, which retains the Compagnie Générale des Eaux name.
Acquisition of 49% of the holding company that controls FCC, the leading provider of urban cleaning services in Spain and the country's second-largest water and wastewater treatment company.
The Energy Services division becomes Dalkia.
1999
Vivendi Environnement established
Vivendi Environnement is established to consolidate all environmental services activities: Vivendi Water (Water), Onyx (Waste Management), Dalkia (Energy) and Connex (Transportation).