Since 2010, the Veolia Summer School has brought together students from universities or partner schools around the world at the start of the summer.
For a week, you are immersed in Veolia's world, discover our businesses, meet professionals and work in groups on concrete problems in order to imagine real solutions.

A week of immersion at the heart of our activities, shared with dozens of students from the 5 continents: the Veolia Summer School is a unique opportunity to better understand the challenges of ecological transformation, think about the solutions you can bring to the world of tomorrow, and create your very first true professional network and get to know people that will mark your for life.
At Veolia, Resourcing the world is not just a wish. This is what we do every day in our operations, in all the countries where we operate. It is also a state of mind: optimistic, we never give up, and we move forward together. This is what makes us "resourcers".
After a week of immersion in our universe, we hope that our Summer School's students have also become true resourcers. And that we succeed with this program in making them want to join us one day, to act on a daily basis, and to invent solutions with us, to implement them, and to have a positive impact on the world around us.
Isabelle Quainon, Deputy Director General of Human Resources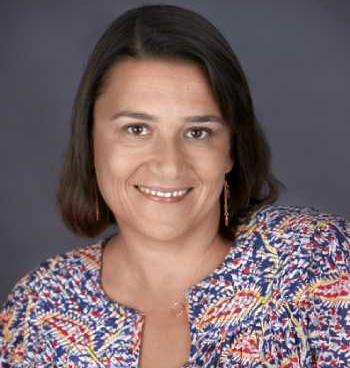 A 100% digital summer school,
under the sign of ecological transformation
BACK TO THE 2021 EDITION
2021 saw the twelfth edition of the Veolia Summer School. Totally redesigned after the COVID-19 pandemic to adapt to a 100% digital format, the program combined presentations, small group discussions, plenary speeches and group works based on design thinking applied on real business cases.
Back in pictures

Some figures
64 students took part in this twelfth edition
5 continents
30 countries
12 working groups divided into 3 time zones: the Americas (3 groups), Europe & AMO (8 groups), Asia & ANZ (1 group)
37 Veolia speakers, from all the continents where the Group is present
The exceptional participation of explorer Mike Horn
 
Wherever possible, students were able to benefit from site visits in their countries of residence. And where the sanitary situation did not allow it, the Young talents team organized from the Veolia headquarters, and with the help of local teams, a remote guided tour of the city of Milwaukee municipal water treatment site.
To be in line with the Group's strategy and purpose, this second online edition has been placed under the theme of ecological transformation. The 64 participating students thus worked in teams on ecological transformation issues, via 12 business cases all supported by business experts.
Exceptional speakers also embodied this ambition, at the highest level with very strong speeches, from the video interventions of Estelle Brachlianoff and Antoine Frérot, to the meeting with an exceptional witness in the person of explorer Mike Horn, who discussed climate change and solutions with the students.
5 intense days, which paid off!
Interested?
Let your university or school know before the end of May, as well as the Veolia HR teams in your country!
CONDITIONS OF PARTICIPATION
1. starting your final year of study;

2. preparing for a master's degree, an engineering degree or a business school diploma;

3. fluent in English (C1 level or equivalent).

Program for this dedicated week:
operational sites visits
presentation of our activities
exchanges with resourcers all over the world
learning teamwork methods and discovering design thinking
work in small groups of students of all nationalities
case studies on the real business cases
restitution before a jury of professionals
moments of conviviality
When you leave the Summer School, you will have learned more about environmental issues and ecological transformation, the circular economy, as well as about our projects and innovations.