Resist. On this theme, Challenges magazine's 7th Economic Summit brought together all those who are not giving up in the face of the pandemic: entrepreneurs, employees, teachers, caregivers. The debates took place on December 3 in digital format. In the opening plenary session on "An economy in a state of emergency", Veolia Chairman and CEO Antoine Frérot explained how his company has "resisted" in order to bounce back as quickly as possible.
"Force the bounce-back so the crisis doesn't prevail"
We are in a state of emergency. But the crisis mustn't prevail and we mustn't give up: protect employees as much as possible so that they are not afraid to work, and maintain all activities as far as possible. At Veolia, these cover all the essential services and works and maintenance activities. But we must also force the bounce-back so that the crisis doesn't prevail. If, out of fear, investment is cut and recruitment interrupted, the crisis will persist. For companies that can, we should continue to invest and even step up recruitment.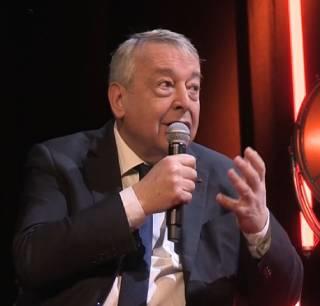 At Veolia, being involved in the economic recovery means looking further ahead and investing. In France, the Group will recruit 2,500 apprentices in 2021, against 1,800 in 2020. It will build a new electric battery recycling plant with Solvay in the Moselle; a plant to convert organic waste into animal feed in Provence, France; and a plant to produce recovered fuel that will replace coal for a manufacturer.
These investments and new jobs will enable us to get back on our pre-crisis track. We have to be willing to take risks in order to bounce back as quickly as possible.
The crisis has shown that the company serves the interests of all its stakeholders
The company is also able to train people leaving the school system with no qualifications. By going into schools, it lets people know that it is a place offering excellent training. Veolia works with 10,000 subcontractors in France, most of which cannot be relocated. The Group helps them by supporting them in their own ecological transformation in order to speed up the country's ecological transformation.
It is important that the company demonstrates its commitment to its stakeholders and strives for harmony between their different expectations. In a recent survey by the Institut de l'Entreprise, French people ranked companies among the top institutions to have played a positive role during the crisis.
Veolia supports "1,000 cafés" in the villages, an SOS Group initiative
The social and solidarity economy (SSE) is able to act in association with businesses in the traditional economy, such as those in the environmental sector. Veolia has been working with SSE companies for many years: for example, collecting waste paper from offices or recycling the old mattresses it collects with Envie.
In a partnership with the SOS Group, with the "1000 cafés" operation in villages in France, we are going to support the managers of these cafés so they become eco-cultural third places, with conferences on ecological transformation and urban agriculture gardens. These 1000 cafés will bring life and work.
Veolia supports third places that revitalize the territories
• Partner of "1,000 cafés": Veolia is committed to supporting the "1,000 cafés" regional revitalization initiative run by the Groupe SOS. With Sinny & Ooko, it will create a three-day training module on ecological transformation for the managers of these cafés: the ecological and societal footprint of a third place; eco-cultural programming to engage citizens on environmental issues; urban and responsible agriculture. These "1,000 cafés" are revitalizing rural communities by offering places where local services are available: groceries, local products, digital media, press, postal services. Their offering will be expanded by the environmental aspect of the training provided by Veolia.
• Alongside La REcyclerie in Paris and having been its main partner since it opened in 2014, Veolia has been working on the topic of third places for the past 6 years. The Group supports the development of the innovative model of environmentally focused third places that create links and social diversity and where the ecological transition is organized locally and so contributes to regenerating rural areas, industrial wastelands and city centres. 
Veolia is therefore working to spread this model in France and internationally in collaboration with the Campus des Tiers-Lieux, which was founded by the Sinny & Ooko agency and was behind La REcyclerie in Paris. It has been assisting project sponsors of eco-cultural third places since 2017. In particular and alongside local partners, Veolia has co-created two third places in Africa (in Durban and Niamey), based on the same model as La REcyclerie.