As part of the European Green Deal, COGEN Europe* organised its annual and digital conference on 12 and 13 October. Kamila Waciega, Director of energy and climate issues at Veolia's Public Affairs Department, presented the association's and Veolia's cogeneration, district heating, and waste heat solutions to achieve a 55% reduction in CO2 emissions in Europe by 2030.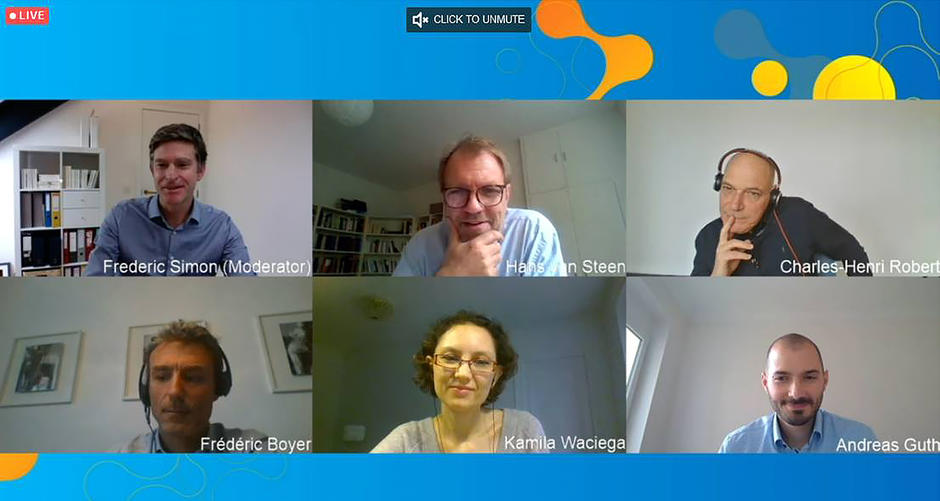 Relying on cogeneration to make Europe the first climate neutral continent
Europe's cogeneration potential is still under-exploited. The European Commission's European Green Deal and the EU Recovery Fund give new impetus to step up the investments needed for energy efficiency in Europe.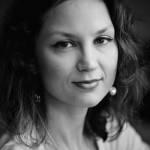 Cogeneration has an important role to play in building a more efficient, more integrated, carbon neutral, and lower cost European energysystem. Before investing in new production capacities, we need to harness all energy saving solutions. One of these solutions is cogeneration where heat and electricity are simultaneously generated. The EU needs to support this solution to make the most of the valuable fuels of the future, including green hydrogen. Europe's target of 40% renewable energies in heat production will require the use of all low-carbon sources: renewable energies, waste heat, and heat recovered from non-recyclable waste, explained Kamila Waciega.  
In concrete terms, Veolia produced some 45 million megawatt hours of energy and converted 50 million tonnes of waste into heat and electricity in 2019. It operates 7,000 km of district heating networks spread over 595 sites, most of which are equipped with cogeneration units.
For example, in Slovakia, Veolia supports the town of Žiar nad Hronom, heated by environmentally friendly and sustainable heat: its cogeneration from biomass, combined with natural gas, has a 50 Gwh heat and 135.5 MW electricity generation capacity. It supplies 6,600 homes and 60 buildings, representing 70% of the population connected to a 32 km network.
Cogeneration, the lever of the EU 'Renovation Wave' strategy to reduce GHGs by 55% by 2030
Buildings are responsible for 30% of greenhouse gas emissions and energy consumption in Europe. 
As we know that 75% of them have a poor energy balance, cogeneration is a natural and efficient solution for heating buildings using less primary energy as electricity and heat can be simultaneously generated to be reused on site. This solution is one of the levers of the EU Renovation Wave** strategy.
Reducing the carbon intensity of Industry by cogeneration
Heat represents two-thirds of the energy consumption of Industry and 20% of global energy consumption. Industry still mainly uses fossil-based energy sources. In Europe, its annual consumption is 2,388 Twh. To avoid lowering its competitiveness while achieving GHG emission reduction targets, Industry can use cogeneration, which simultaneously produces high yields of heat and electricity, and reuse on-site process heat in closed circuits or redistribute it locally. As such, it is an essential lever for the energy transition of Industry.
Cogeneration in a few key figures today ...
250 million tonnes of CO2 avoided per year
11% of electricity and 16.5% of heat generated in the EU
40% energy savings compared to separate heat and electricity generation
32 billion tonnes of oil equivalent saved (2017)
43% of cogeneration facilities use natural gas and 27% renewable energies;
Equivalence of CO2 emissions avoided: 30 million homes per year, or the sequestration of CO2 by 4.4 billion trees for ten years
... and in 2030, the potential to:
save 870 Twh of energy
avoid 350 Mt of CO2 emissions in 2030, equivalent to the emissions of 75 million cars
generate 20% of the EU's electricity
achieve 33% of the EU's 55% GHG reduction target and 18% of the EU's energy efficiency target.
     Defining ambitious targets is essential for Europe to become the leader in energy transition. Energy efficiency targets will play a crucial role in deploying cogeneration, concluded Kamila Waciega.

* The European Association for the Promotion of Cogeneration. It has 13 national associations and 50 organisations, including Veolia, as members.
**Published by the European Commission on 14 October 2020;
---