Fifteen French companies, including Veolia, contributed to the Afep - Shift Project report on the use of energy-climate scenarios in their strategy. Today, investors are asking major companies about their alignment with the Paris Agreement objectives: their contribution to the low-carbon transition and their ability to adapt to the consequences of climate change. The report was released on 19 November in Brussels at the conference "Climate and Energy Scenario Analysis: Shedding Light on the "Black Box"". Veolia demonstrated that companies' use of energy-climate scenarios enhances the resilience of their business models and value chain. And presented the Group's greenhouse gas (GHG) emission reduction commitments.
According to this new Afep - Shift Project report, energy-climate challenges require businesses to employ rational and objective methods to think about the different possible futures. These scenarios will create the necessary confidence, both internally and externally, to imagine and finance tomorrow's solutions today.
Energy-climate scenarios specific to each company
Scenario analysis is an effective way for companies to take energy and climate issues into account in their strategy. It also allows them to provide investors, rating agencies and other stakeholders with information about changes in their business model and on the measured risks they take to create new activities.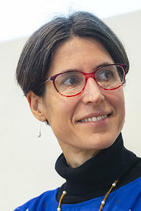 Climate change ushers in a paradigm shift. Companies are invited to demonstrate that they are in accord with the commitments in the Paris Agreement. The first response is often to publish information. But the work to be done is above all strategic. The Shift Project report shows that energy-climate scenarios can be a useful tool for rethinking business models and the entire value chain, and in anticipating irregular change.