World Water Day 2021 is dedicated to the many values of water. Water is the source of all life and all activity on the planet: whether fresh or salt water, it should be protected from pollution and overexploitation, which have taken an alarming turn with the climate, environmental, health and social crisis. To mark World Water Day, Veolia is calling on public decision-makers not to compromise on access to water and sanitation policies for all. Veolia will stand side by side with all those who make this objective a priority.
Every society should open its eyes to all the benefits of water, sanitation and hygiene (WASH) services, and every society that does not have such services should open its eyes to the great damage caused in terms of public health, gender equality, education, and economic development. To help rise to these challenges, Veolia's strategy is simple: to grow thanks to the usefulness of our services and our innovations for society, the environment and development in the broadest sense. Everyone should benefit: our municipal and industrial clients, the citizens we serve, the planet, our employees and our shareholders. Once this multi-faceted performance is in place, we will have achieved our objective. In the field of WASH, Veolia is working on a large number of the many virtues of water:
Water saves lives during floods
After heavy rains at the end of August, the city of Niamey (Niger) suffered record flooding from the Niger river, affecting the vast majority of the capital's inhabitants (1.5 million people) who live along the river. Seeing the situation, the Veolia Foundation sent out a team of Veoliaforce volunteers with emergency equipment. In 48 hours, they set up 3 Aquaforce 5000 mobile units to deliver 150,000 litres of drinking water per day for 15,000 people. And before ending their mission in the field they also trained SEEN (Société d'Exploitation des Eaux du Niger) staff on how to operate the Aquaforce units.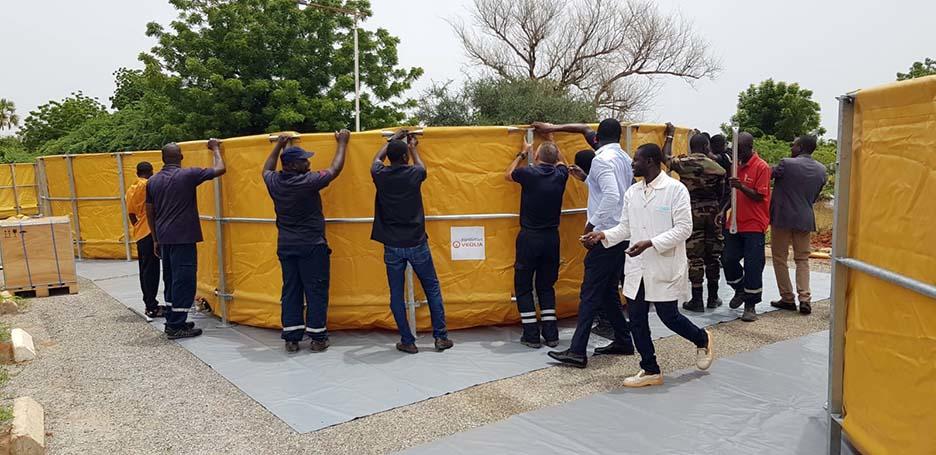 Water scarcity increases its value
For 50 years drinking water has been produced from wastewater in Windhoek (Namibia). Every drop of water counts in this capital city because Namibia is one of the driest countries in Africa: the average rainfall is 250 mm per year and only 1% of the rainwater percolates into the ground. To transform the wastewater and obtain 21,000 m3 of drinking water per day for 350,000 Windhoek residents, the Veolia plant uses a multi-barrier process: ozonation, ultra-filtration and chlorination. By eliminating all the pollutants and contaminants, the process has become a global benchmark - only Windhoek and Singapore produce drinking water from their wastewater.
Water is vital for health
In the Democratic Republic of Congo (DRC), the re-emergence of cholera, a waterborne disease, is a major public health problem, particularly in urban areas. Thousands of people die each year because only 16% of the population has access to safe drinking water. Faced with this situation, many development organizations, including the Veolia Foundation, decided to roll out a strategy to fight the spread of cholera. In 2012, following studies supported by the Veolia Foundation in 2007, a multi-sectoral cholera elimination plan targeted eight cities. In Uvira, on the shores of Lake Tanganyika, AFD and the EU financed the rehabilitation and extension of infrastructure to provide 155,000 people with access to good quality water:  the 107 standpipes and 50 km of network bring drinking water closer to the inhabitants. Its effectiveness is monitored and measured by the London School of Hygiene & Tropical Medicine (LSHTM). In 2010, the Veolia Foundation initiated the Global Alliance Against Cholera (GAAC) to lead advocacy for a sustainable reduction in cholera worldwide.
Water management is a key factor in agriculture
To improve the quality of water supplies in areas sensitive to widespread agricultural pollution in France, Veolia has been contributing to the Ferti-Mieux and then Agri-Mieux collective operations since 2002. These aim to use new fertilization methods and know-how, such as reducing inputs for various agricultural products (field crops, livestock and mixed farming). 20 years later, the impact on water quality is real and measurable - to the satisfaction of all the stakeholders: farmers, communities, water syndicates, etc.
Water has a cultural value
In Japan, Veolia is responsible for managing the public water service in the town of Hakone west of Tokyo. This service also includes supplying water for the "onsens", traditional baths that are part of the Japanese way of life. Every day 5000 m3 of raw water is pumped to these onsens from a reservoir 400 meters above sea level.
Water has value for business
Aiming for 70 million m3 of recycled water per year in Sydney, the Rosehill Recycled Water Scheme encourages the use of recycled water instead of potable water for industry and irrigation. To achieve this goal, Veolia has built a plant that produces 4.3 million m3 of recycled water per year for large industrial and commercial customers in Rosehill and Smithfield, thereby reducing demand for potable water.
Water contributes to the development of rural areas
The rural areas of Tiwi and Qalhat in the Sultanate of Oman suffer from a severe water shortage, which seriously hinders development. During the 2020 health crisis, Veolia built a desalination plant there with a capacity of 1,400 m3 of drinking water per day.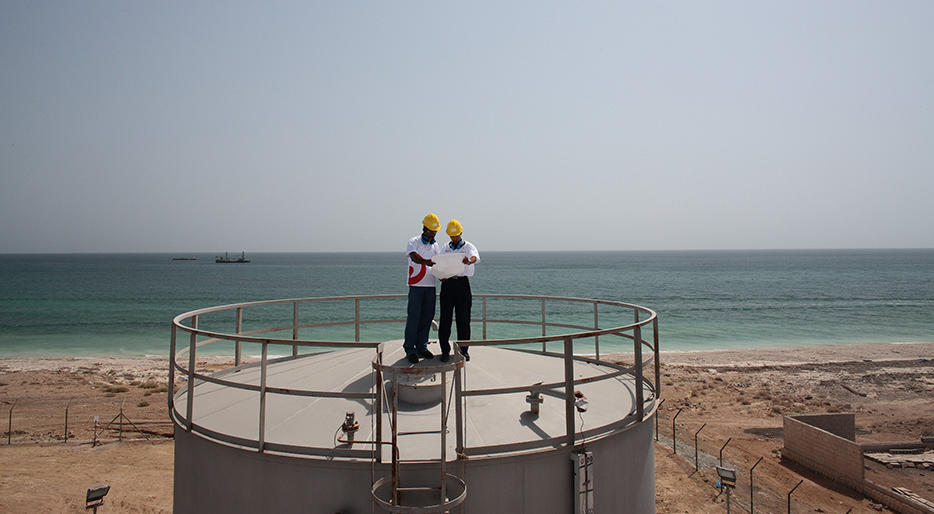 These Veolia achievements contribute to the UN's 2030 Agenda. And all these projects are made possible by water governance based on trust between stakeholders, while at the same time respecting local institutions and cultures.