The average beverage carton comprises around 75% paperboard, 20% plastic and 5% aluminium foil. For years the fibres recovered during recycling have been converted into high-quality paper pulp for use in both industrial and consumer products (cardboard, paper towels, serviettes, etc.).
 
Under the new partnership, the polymer and aluminium (PolyAl) blend from the pulp manufacturing process will now be converted into raw materials for the plastics industry. These can for example be used to manufacture plastic crates and pallets.
The overall value of used beverage cartons is consequently expected to double, making the value chain for collection and recycling beverage cartons more efficient and viable.
The Tetra Pak and Veolia partnership will start in the EU and expand to more markets around the world.
 
Lisa Ryden, Recycling Director Tetra Pak said, "Our approach to recycling involves working with many partners along the value chain, because a chain is only as strong as its weakest link. The challenge in the EU is to achieve the economies of scale and turn PolyAl into high value secondary materials. With this partnership, we are combining our respective areas of expertise to find sustainable solutions for PolyAl recycling."
"This partnership joins together our resource management expertise and Tetra Pak's packaging material expertise. We are proud to embark on this journey with Tetra Pak to sustain and grow beverage carton recycling. At Veolia we work every day to make waste a valuable resource, and are constantly developing innovative solutions, and investing in technologies, as part of our wider commitment to living circular," explained Laurent Auguste, Veolia Senior Executive Vice President Development, Innovation and Markets.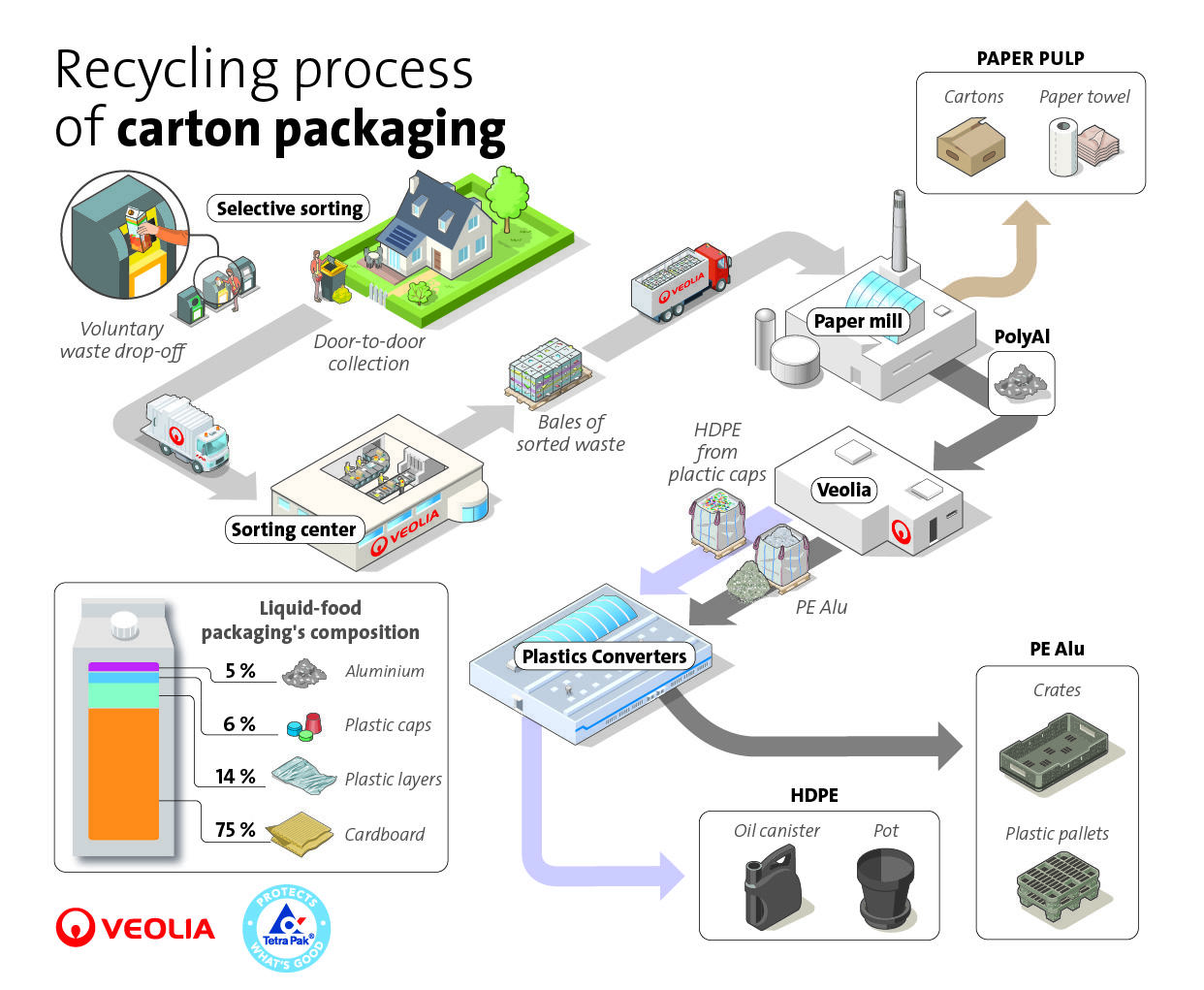 More :