A water and energy intensive sector
Before they even reach our tables, food and beverage products go through an elaborate manufacturing process. A large amount of water and energy is used at each processing step.
The growing need for water for the food and beverage industry is leading the sector to rationalize its consumption, treat wastewater for re-use, replenish aquifers and avoid drawing on resources.
 
As for its energy consumption, the ubiquitous Food and Beverage sector must continue to reduce its carbon footprint. This change is driven by cost efficiencies, regulations but also retailers' and customer's expectations.
 
In order to mitigate the impact of such a tremendous energy demand, energy efficiency and renewable energies (e.g. biogas production, biomass boilers, co-digestion of organic substrates…) constitute pertinent solutions. 
 
Waste management, a major challenge
Haulms, fruit seeds, cheese whey, skins and animal fats: manufacturing food & beverage products generates vast quantities of industrial waste. Organic waste need to be adequately disposed of.
When these streams are not valorized or used for other F&B applications, animal feed or other industries, they often offer interesting opportunities for the production of green energy or agricultural valorization.
Another industrial waste stream, packaging, represents an important volume of solid waste. The food and beverage industry alone accounts for 66% of the packaging manufacturing turnover.
Although the vast majority of the packaging waste is not generated at the factories but at the point of distribution  and consumption, Food and Beverage sites are looking to play their part to reduce, sort, recycle appropriately their solid waste and achieve "zero waste to landfill" objective. Some companies also take it one step further and source from secondary raw material in order to reduce the overall environmental footprint of their products without compromising on product quality or integrity. 
Veolia's global approach to energy, water and waste management enables us to achieve total utilities lifecycle optimization delivering guaranteed outcomes price and performance including quality, quantity, availability and environmental footprint.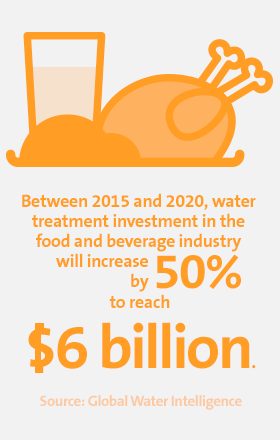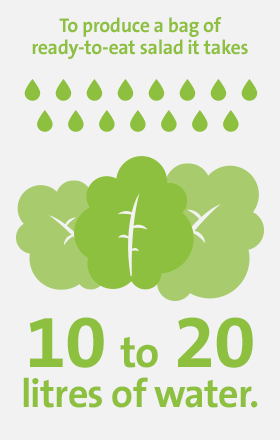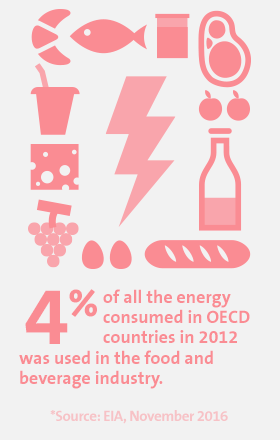 Veolia's how-know in the food & beverage industry
Milk is our core undertaking, and now we can focus on what we do best. Veolia excels in energy issues and has the right resources for that.
Our solutions in the food & beverage sector