Attractiveness, sustainability, behavioral change: The challenges facing university campuses
To compete internationally and attract the best students, higher education institutions are not only investing in academic excellence, but also in services: WiFi networks, sports activities, connected classrooms, etc. This requires reliable and efficient infrastructure: lighting, heating, waste collection, air-conditioning and water management systems to ensure both continuous comfort and energy savings.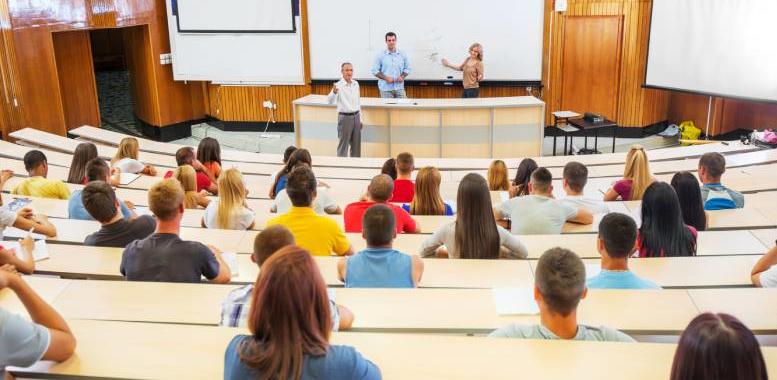 We optimize energy services for more than 2,600 university campuses and school buildings.
Optimizing water, waste and energy management is often part of a wider sustainability approach by schools. The involvement of students, teachers and staff, for example through awareness-raising campaigns, is fundamental to reducing the environmental footprint of an educational institution. To help the University of Sydney, in Australia, improve its energy performance, we made technical improvements to the facilities and also ran awareness campaigns for building occupants and users.
Browse our solutions for measuring environmental footprint >
 
Energy, water and waste: Our tried-and-tested solutions for education institutions
We identify and guarantee energy savings, monitoring and optimizing consumption. In Košice, Slovakia, 74 schools are connected to our Hubgrade solution, which has cut their energy bill by 19%.
We are changing behavior by leveraging smart building solutions, with detailed and interactive reporting. At Ghent University in Belgium, we have committed to reducing energy costs by 5%.
We are reducing emissions with green building solutions and combined heat and electricity production. At the University of Birmingham, in the UK, we are providing a reliable and efficient energy supply, with a 15% reduction in CO2 emissions.
We ensure continuity of critical services, including hazardous waste management. At Carnegie Mellon University, in the US, we manage waste from 75 buildings and provide an online tracking system.