Ecological impact, costs, yields: challenges facing the oil and gas industry
Constantly rising global demand, extreme price volatility and increasingly restrictive environmental regulations mean there are three key challenges that actors from the oil and gas industry have to tackle: limit their environmental impact, reduce their costs and optimize their overall production yields.
 
Improving ecological footprints
As major users of water and energy resources, oil and gas industry actors are subject to increasingly restrictive environmental standards. This means they have to rethink their extraction, production and distribution methods if they want to apply for or renew an operating license. They are also required to provide guarantees and demonstrate a transparent approach to managing the environmental impacts of their activities.
 
Staying competitive by lowering production costs
Optimizing production systems and environmental utilities at operational sites is one of the oil industry's priorities. This helps improve production performance, reducing extraction and refining costs as well as helping to offset the cost of prospecting from new deposits.
 
Optimizing yields to guarantee asset values
To secure their crude oil and gas supplies, oil companies are looking for ways to extend the life of mature sites. At the same time, they are also forced to search for new sources of oil, which are far more complex and costly to extract, transport and refine. This is why oil and gas companies are so focused on ensuring the complete reliability of their downstream installations to maximize profitability: zero unplanned production halts, enhanced outputs and security of industrial assets.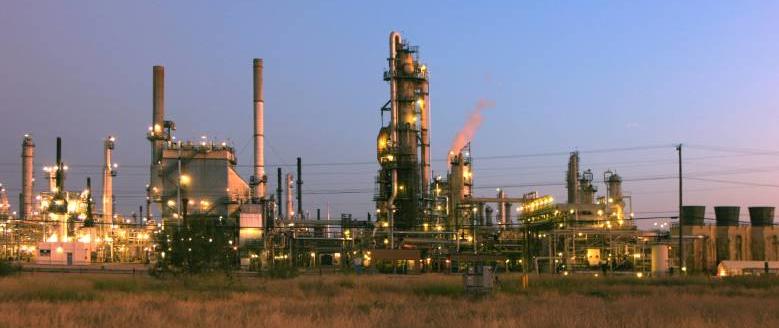 Oil and gas represent 55% of the global energy mix.
Our solutions for greater efficiency at lower ecological cost
We use innovative and effective solutions to treat water produced at oil wells so that it can be reused. For example, in the USA, we have designed, built and now operate water installations on behalf of a major oil producer, resulting in an eightfold increase in the volume of water produced.
We provide reliable and continuous comprehensive water services by optimizing the water cycle, backed by performance guarantees. For example, in China, we treat and recycle process water, cooling water and wastewater on behalf of Tianjin Bohua Yongli Chemicals. This adds up to 3 million cubic meters of cooling water that we treat every day.
We offer comprehensive, responsible services for hazardous waste management with guaranteed by-product conformity, traceability and recycling. For example, by designing a custom waste management program for Santos, the trailblazing Australian energy company.
We assist the construction of new power plants, offering our comprehensive approach combined with the technical and financial expertise that major projects require. For example, in Porvoo, Finland, together with Neste and Borealis we financed, designed, built and now operate the largest power plant in any of the Nordic countries: 4 steam and electricity generation units with a nameplate capacity of 450 MWh thermal and 30 MWh electrical.
To find out more: discover our solutions by sector
We help our industrial customers reduce their environmental impact by tackling the specific problems that they face.
For example: