The drive to conquer and the synergy between geographical zones in the service of growth were at the heart of the 2017 Press Day.

In its 5th year, the event dedicated to journalists was held on 2 February 2017 at the new Veolia head office in Aubervilliers.
Antoine Frérot first confirmed the Group's growth strategy, focusing on two areas: agility and dynamism. Agility as embodied by the continuous improvement of the Group's operational efficiency. And dynamism illustrated by the many commercial successes throughout 2016 - with both municipal and industrial customers.

The Chairman and Chief Executive Officer of Veolia then invited journalists to take "a world tour of growth", explaining the strengths and areas of conquest identified for each of the geographical zones in which the Group operates.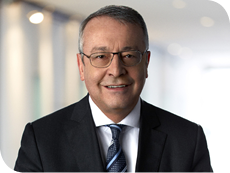 Intervention by Antoine Frérot, Chairman of Veolia
The world tour was illustrated by two round tables, bringing together all Veolia's executive vice presidents.