May 22 celebrates the International Day for Biological Diversity 2021, with the theme: "We're part of the solution". It builds on the momentum generated last year with: "Our solutions are in nature". To mark the event, Fabrique Spinoza in partnership with Veolia, unveils its study entitled "Nature, Health and Engagement: towards a new approach to ecological transformation". The aim of the study is to mobilise public opinion on the link between nature and health, as well as on the importance of reconnecting with nature, which encourages fulfilment and engagement with ecological transformation. The work is part of the preparations for the International Union for Conservation of Nature (IUCN) World Congress in September in Marseille, in which Veolia will take part, and puts forward responses to the challenges of the social, economic and ecological crisis we are currently experiencing.
 
Building a new social model
While the dominant approach to ecological transition is a defensive one, the positive approach based on ecological transformation emphasises concrete solutions. This is the purpose of Fabrique Spinoza's study, which responds to three challenges: rediscovering the benefits of nature; encouraging engagement in all areas: city, work, housing, school, consumption, etc.; and making the ecological transformation a reality with the available solutions and building a new model of society based on this transformation. In this context, Carine Kraus, Director of Public Affairs and Sustainable Development at Veolia, explains how Veolia is becoming the benchmark for ecological transformation:
The health crisis has made the consequences of our social models on our environment clear, as well as demonstrating the beneficial effects for nature of reducing human activities. The ecological transformation involves a radical adaptation of our modes of production and consumption, and the emergence of new models that place ecology at the heart of all processes and all trade-offs. Veolia is committed to implementing game-changing solutions with local authorities, citizens, industry, public authorities and investors.
The time has come for ecological transformation by means of scaling up
The lockdown has resulted in many people cutting themselves off from nature and has raised awareness of the importance of its benefits on our health and psychological well-being.
We have to make the future desirable. We have no choice - the habitability of the Earth is at stake. We need to embark on a process of ecological transformation by orienting our societies towards better living conditions: better quality of life, jobs that are meaningful because of their positive impact on society, and stronger bonds of solidarity. The new health and economic context requires us to build a more sustainable future for subsequent generations. At Veolia, we believe in our ability to transform both ourselves and society towards this ecological future. There is still a long way to go, but the course is set. Although we have great ambitions, we also have great determination, continues Carine Kraus.
Getting closer to nature increases ecological engagement.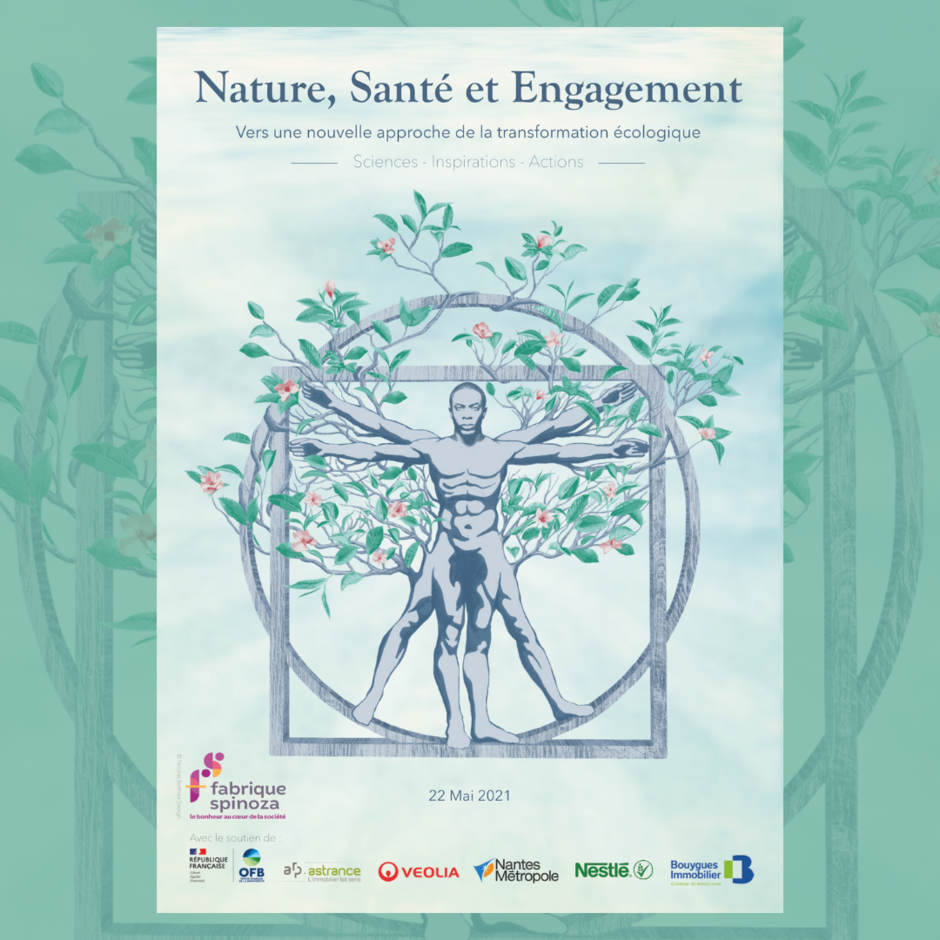 In the Fabrique Spinoza study, science, practices and citizens interact to imagine the ecological transformation in 6 lessons:
A new ecological narrative needs to be written in the light of history and the current environmental situation; 
The benefits of nature are evaluated as: a gain in healthy life expectancy, and the emotional, cognitive, and social gains that give life meaning; 
Our society can be re-natured in different areas: housing, water, air, work, outdoor schools, natural food, recreation; 
Re-naturing recreates the relationship with nature (forest bathing, disconnecting etc.); 
An engagement based on a positive environmental ethic is neither purely sacrificial (save the planet) nor purely utilitarian (exploit the planet) (1)    
Engaged ecological transformation is solution-based, and virtuous behaviour is its springboard.
The study concludes that "ecological transformation" is a meeting of environmental solutions and citizen engagement. It changes our entire relationship with nature, from our behaviour to our life choices.
(1) Professor S. Kellert of Yale University suggested "extended utilitarianism" based on an ethic of sustainability, which promotes the health and integrity of natural systems that meet emotional, intellectual and spiritual needs
An example from China: the return of over 50 bird species near an industrial site
On the petrochemical site of Sinopec, near Beijing, water management - drinking, process and wastewater - was entrusted to Veolia. Veolia rehabilitated eight hectares of wetlands at the outlet of the wastewater treatment plant in order to meet multiple environmental challenges (water stress, water discharges in a sensitive natural environment, flood risks, etc.). Restoration of the biodiversity has resulted in the return of more than 50 species of birds to the ecosystem.
Fabrique Spinoza is a multi-partisan economic and political think-tank whose aim is to organise and promote democratic reflection on the well-being of citizens, and formulate societal or civil society proposals that encourage it. 
In this study, Pascale d'Erm, author of the book "Natura. Why Nature heals us... and makes us happier", demonstrates the importance of wonder when in contact with it in the ecological engagement of individuals. She is one of the nominees for the Veolia Foundation Environment Book Prize 2020