According to IPBES (The Intergovernmental Science-Policy Platform on Biodiversity and Ecosystem Services) a million animal and plant species are at risk of extinction in the near future, mainly due to human activity. A worrying finding when we know that the extinction of just one of them can lead, in the chain, to that of thousands of others and that biodiversity is essential for the proper functioning of ecosystems and for humans: crop pollination, soil fertilisation, oxygen production, food, medicine, etc.
---
The destruction of habitats, the overexploitation of species, land transformation, air, soil, and water pollution, agriculture, urbanisation, and industry, weigh on biodiversity. 
The Veolia Group, the activities of which are directly linked to natural environments and limit pollution (waste collection and treatment, wastewater treatment, improvement of indoor air quality, optimisation of energy services, etc.), actively contributes to preserving and restoring biodiversity for a sustainable and better future. It is committed to reducing the environmental footprint of its activities in the same way as that of its customers and actively educates all of its stakeholders on the preservation of biodiversity, both externally and internally. A strong commitment, since the Group has undertaken to achieve, in 2023, a 75% rate of progress for action plans aimed at improving its environmental footprint on sensitive sites on which it operates under its Impact 2023 strategic programme.
---
Who are our customers?
Cities and industry
---
Veolia solution

Partner of the regions, Veolia participates in the sustainable development of cities and industries and supports them in implementing solutions promoting biodiversity by including a section on this theme in its responses to invitations to tender.
The Group studies the links between its activities and the environment to improve its knowledge of biodiversity and respond to local issues, proposes action plans for its sites and those of its customers to limit their impact on biodiversity, develops partnerships with environmental stakeholders to protect or restore biodiversity, and raises environmental awareness to as many people as possible through conferences and open days on its sites.
Various tools support the Group, including EcoLogiCal, a calculator assessing the cost of the current management of a site in comparison with a more environmentally friendly management, and WiiX (Water Impact Index), a tool available to municipalities and industry to measure the impact of their activities on fresh water.
Veolia also provides its operators with a guide to the environmentally friendly management of its sites developed with IUCN France (International Union for Conservation of Nature) presenting environmentally friendly solutions and useful contacts
With the mission of "Resourcing the world", Veolia is committed to preserving biodiversity.
Benefits for our customers
Environmental footprint reduction
Improvement of the quality of life in regions
Compliance with regulations
Focus innovation
Veolia is gradually including "zero phyto" in its various contracts to limit the use of phytosanitary products.
This is particularly the case of SEDIF (Syndicat des Eaux d'Île-de-France), which, under its phyt'Eaux Cités programme, guarantees the absence of phytosanitary products in surface and ground water intended for drinking water production.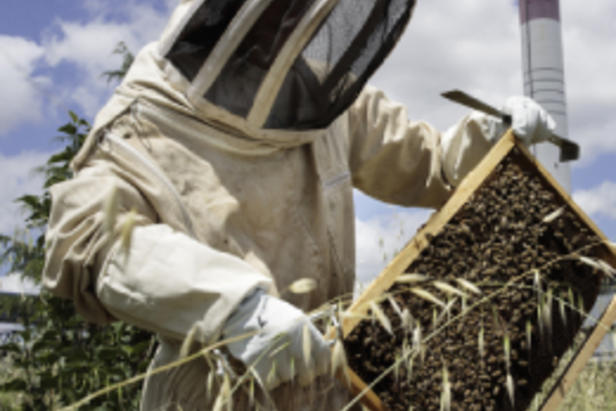 Biodiversity commitment in the Société des Eaux de Marseille's contract
When the Société des Eaux de Marseille's contract was renewed, the Group made strong biodiversity preservation commitments: fauna and flora analysis of 134 sites, reintroduction of fish in 100 km of the Marseille canal, installation of 120 hives, 250 nesting boxes for wild bees, 10 insect hotels and 20 bat houses, plantation of 650 shrubs each year, etc.
Restoration of biodiversity on the Sinopec site
As part of a contract renewal with Sinopec to optimise the Beijing Yanshan PetroChemicals (BYP) petrochemical complex's water cycle in 2016, Veolia participated in the restoration of an area of natural biodiversity in the Niukouyu wetlands near the facility and the creation of 23 terraces planted with various vegetation to purify the water and create an ecosystem for more than fifty species of birds.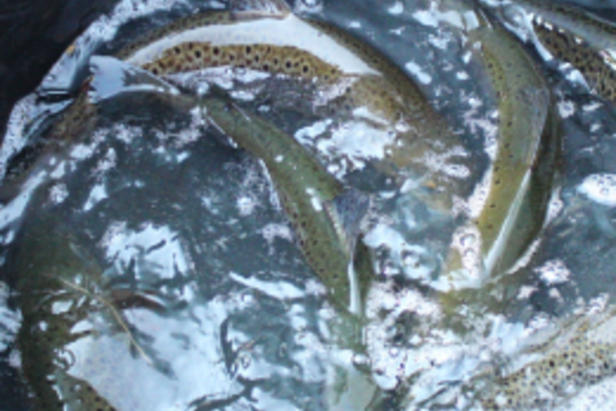 Trout way project
—
Czech Republic
Reintroduction of fish in eastern countries
In 2011, Veolia took part in the Trout way project, supporting the return of salmonids to Czech rivers. Three tonnes of fish were released in the Střela in western Bohemia where 60% of the reintroduced fish survived, instead of the usual rate of 40%.