Coca-Cola FEMSA wanted to set up an integrated waste management service for its bottling plants. Teams from Veolia rose to the challenge, despite the lockdown.
Issue
Start a major new contract with Coca-Cola FEMSA during the global Covid-19 pandemic.
Goal
Roll out a functional recycling and energy efficiency solution at all Coca-Cola FEMSA plants in Colombia.
Veolia's response
Activate Veolia's business continuity plans and reorganize teams to provide an efficient response to Coca-Cola FEMSA's recycling and energy efficiency needs, while also dealing with a Covid-19 lockdown.
In autumn 2019, Veolia and Coca-Cola FEMSA Colombia signed a waste recycling and energy recovery contract covering 26 sites. Nobody imagined that a pandemic was about to send the whole world into lockdown. The Colombian government imposed severe restrictions in March 2020 and did not lift the lockdown until September 1. 
This did not stop teams from the two partners from completing their missions on time and without incident. "We began operations to provide nationwide services to Coca-Cola FEMSA on April 1," says Oscar Garcia, Veolia's country director for Colombia. "Working during a pandemic makes everything more complicated, starting with the task of hiring 78 new staff. How did we manage it? Thanks to a clear idea of the profiles we were looking to hire, suitable protective measures, including PCR tests, and the Veolia business continuity plans that were already in place. Together, these measures meant we could meet in full the high standards the food industry demands."
Coca-Cola wanted an integrated waste management service
Fifteen months previously, when it launched the call for tenders that Veolia answered, Coca-Cola FEMSA, the world's leading bottler of Coca-Cola products, wanted to set up an integrated waste management service for its seven bottling plants and 19 distribution centers across Colombia. 
Veolia's technical expertise, value for money and alignment with Coca-Cola FEMSA's goals made an excellent first impression on the customer. But what ultimately convinced him was the proposal to introduce a solution that transforms materials from the production process into new products: toilet paper, wooden pallets, window glass, steel profiles, etc.
Propose a solution that transforms waste from the production process into new products 
 Environment: maintain excellence despite Covid-19
Over 1,000 metric tons of materials processed from April to August 2020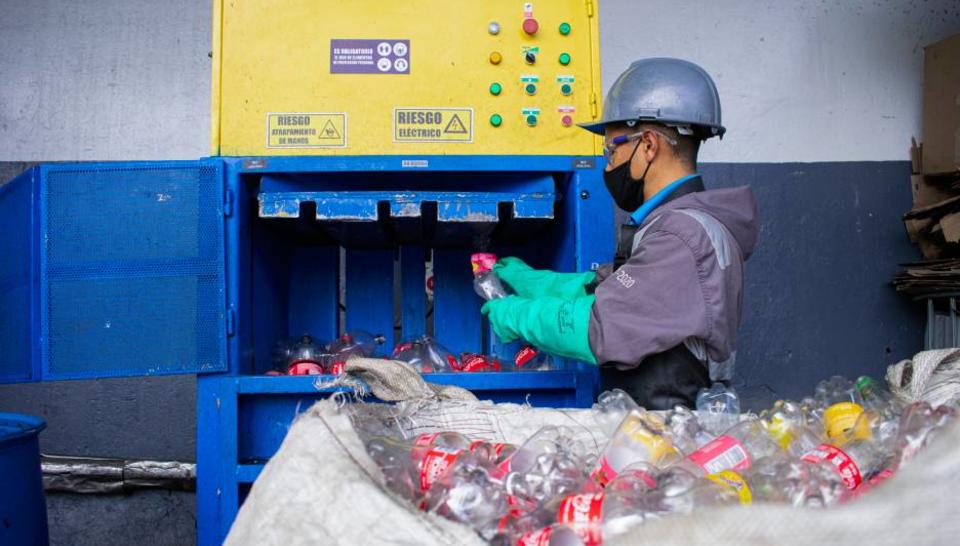 Coca-Cola FEMSA Supply Chain - Colombia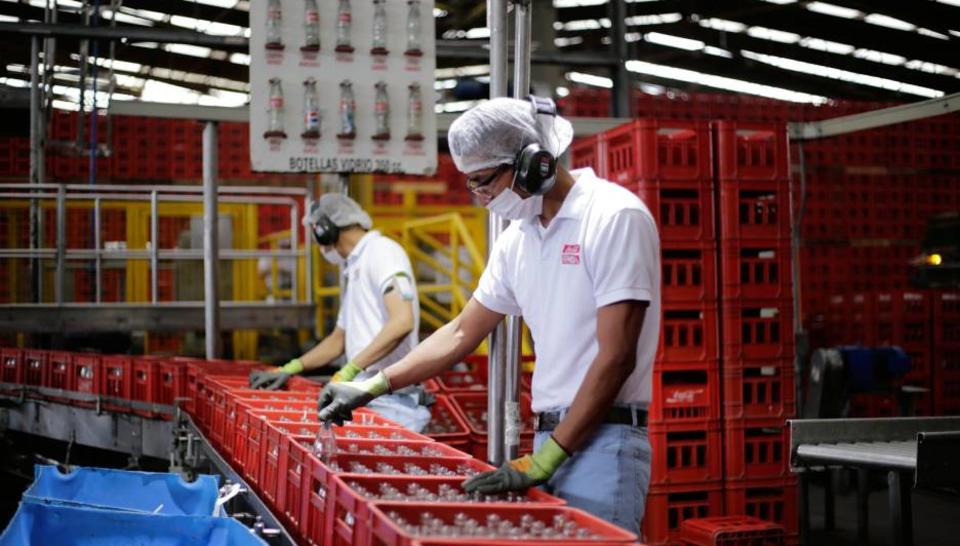 Coca-Cola FEMSA Supply Chain - Colombia
Veolia really understood the fast-moving nature of this market and, using its expertise and measurement tools, it delivered an impeccable waste management service," says Camilo Rodriguez, Supply Manager at Coca-Cola FEMSA Colombia. "One of the key points was Veolia's ability to adapt to the pandemic. This agility meant it could start operations and get the contract running in the middle of a highly challenging situation.


Trigeneration from natural gas
Still under development is another contract signed by Veolia and Coca-Cola FEMSA in 2019, relating to energy self-sufficiency at the plant in Barranquilla. This involves producing electricity, steam and chilled water (trigeneration) from a single fuel source, natural gas in this case. 
Electricity will be produced by twin 1,475 kW generators. Exhaust gases from the generators will power a boiler that turns water into steam for use in heating. Cooling water from radiators is then fed into the chilled circuit via an absorption chiller.