The Veolia Chairman and CEO Antoine Frérot took part in the 2nd edition of the Smart Cities La Tribune & France Urbaine Awards, which rewards local authorities' initiatives building tomorrow's cities.

Improve infrastructure to increase cities' resilience
 Cities are exposed to more and more weather disasters. Given these new risks, they need to increase the resilience of their infrastructure and water and energy services in particular. Laurent Auguste, Veolia Senior Executive Vice President Development, Innovation and Markets, presented the "resilience bonds" used to finance infrastructure improvements.
 
"These insurance products provide a new source of funding that will help reduce risk and increase cities' resilience. In fact some of the funds raised is allocated directly to improving infrastructure in order to reduce the impact of natural disasters, thereby benefiting both the investor and the city by reducing their respective risks."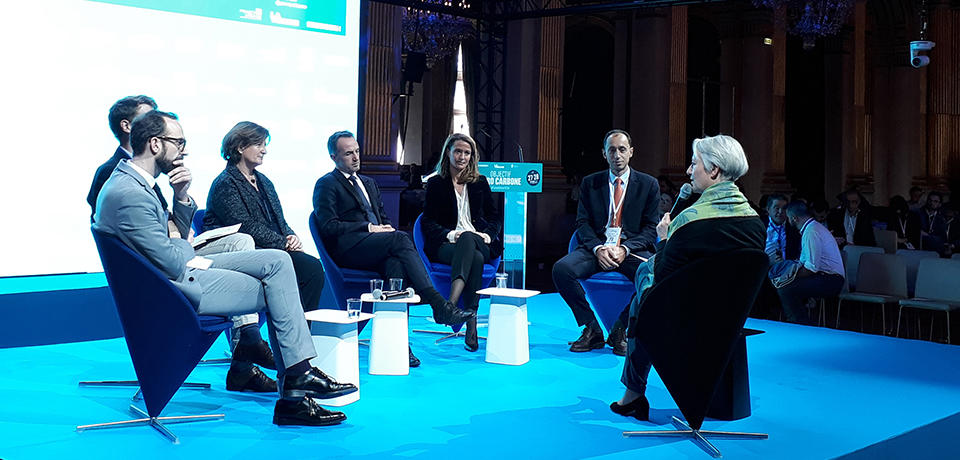 Making cities more resilient and inclusive through urban agriculture and the social and solidarity economy
To increase their resilience to climate change, cities are exploring new solutions, such as revegetating spaces. Laurent Auguste explained:
"Green infrastructure, like permaculture-based urban farms, allows cities to fight flooding by increasing drainage areas, while also creating local inclusive activity loops. For example, in a disadvantaged neighbourhood in Lille, Veolia has created a pilot urban farm that promotes integration and produces quality products for distribution throughout the city."
The Montpellier EcoCité project receives the Smart Cities Grand Prix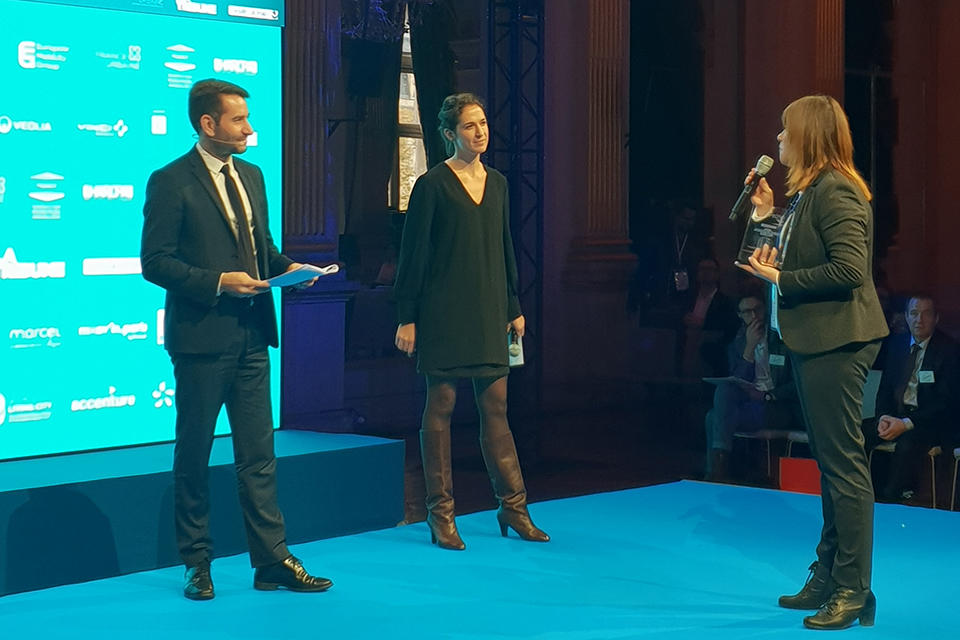 The Smart Cities Award recognizes local authorities' initiatives to build tomorrow's cities on the basis of five criteria: innovation, societal utility, participation in economic development, environmental impact, development prospects.
Claire Falzone, CEO of Nova Veolia, a Veolia subsidiary dedicated to innovation and the development of digital services, presented this year's Smart Cities Grand Prix to the Montpellier Méditerranée metropolis for its EcoCité project. It integrates transport, shops, social housing, and shared and nature spaces into the urban fabric for a new way of living together.
 
More:
> Risk management, more effectively protecting investments
> Resilience in cities: joining forces to turning risk into a growth opportunity
> Circular cities: creating local loops to generate local value
> Social entrepreneurship - a local driver of growth