In response to increasingly strict regulations and environmental concerns, manufacturers are looking for both effective and sustainable solutions to treat effluent before it is discharged into the natural environment. In fact untreated effluent may contain different types of pollutants (hydrocarbons, salts, oils, solvents, etc.) with varying degrees of toxicity and thus present risks for the environment and health.
---
Chemical, food, nuclear, paper and other industries all discharge pollutants in their wastewater. However, the diversity of the pollutants - which depends on the products manufactured - means that they require different treatments with varying degrees of complexity. Veolia therefore offers industrial effluent treatment solutions that take the specific nature of each pollutant into account.  
---
Who are our customers? 
Industry
Veolia solution

Thermal, physico-chemical, biological or membrane treatment
Recovery of materials contained in the effluent (rare metals, etc.)
Re-use of treated wastewater on site or for other applications (watering nearby green spaces, etc.)
Combining regulatory compliance, a smaller environmental footprint and reliability, Veolia adapts its expertise to the needs of its clients, from the elimination of pollutants to the recovery of materials.
Benefits for our customers
Smaller environmental footprint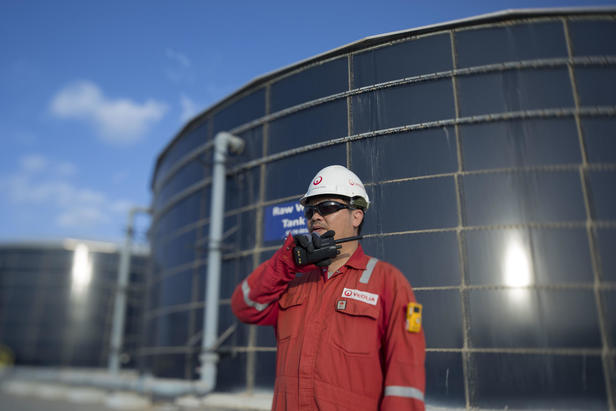 Signature of two contracts with LiuGuo Chemical, fertilizer production industry

Under the initial 20-year contract signed in 2012, LiuGuo Chemical chose Veolia to operate a wastewater treatment plant. A second contract to upgrade its industrial effluent treatment facilities in Anhui Province was then signed in 2015.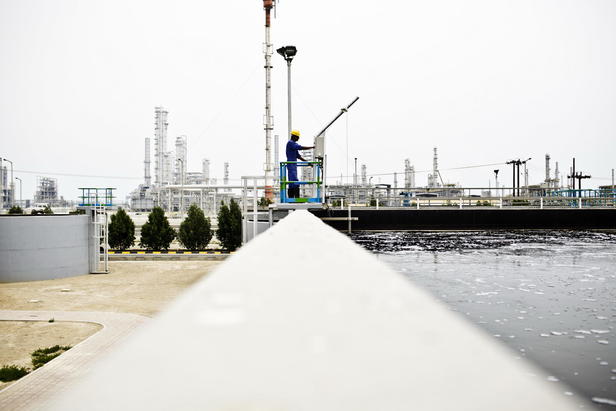 AngloGold Ashanti
—
Ghana
Management of all water treatment facilities at the Obuasi mine

In 2019, AngloGold Ashanti, the world's third largest gold producer, awarded Veolia a 3-year contract to operate and maintain its four wastewater treatment plants and two drinking water treatment plants. Water is essential for the proper operation of the mine, in particular for ore processing, dust removal, sludge transport and to meet the requirements of employees.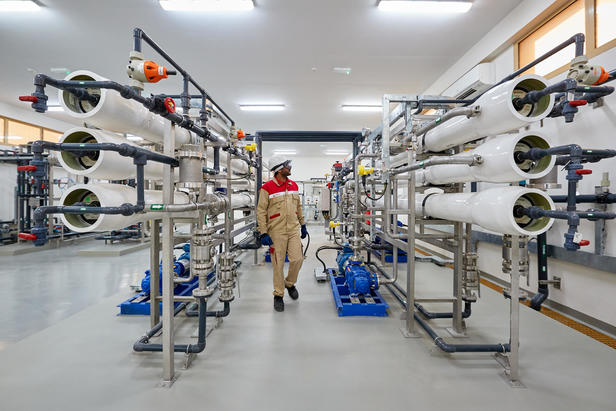 Optimizing the water cycle at the Yanshan Petrochemical Complex
In 2016, Veolia signed a 25-year contract with Sinopec, the leading refiner in China and Asia, to manage the water cycle (cooling water, demineralized water, industrial water, drinking water, chilled water, wastewater and fire-fighting system) at the Yanshan site near Beijing. Processing more than 10 million metric tons of crude oil a year and more than 800,000 metric tons of ethylene, the site requires a large amount of water. Veolia is helping the site optimize its consumption and recycle wastewater.