Wastewater may be generated by various sources on a mine site, depending on whether the Mine is underground or open pit, whether it has a positive or negative water balance and depending on the refining process. Treating wastewater the best way possible and defining a strategy which can last over time is one of the top challenges for the Mining industry, in particular for maintaining their License to Operate. 
---
Water contaminated by the Mining industry is also referred to as Tailings.  
Tailings contain waste from the extraction processes such as equipment wash water, and from the refining process, often discharged in the form of slurry, which is a mix of fine gangue particles, chemicals and water, to large retention facilities called Tailing Dam or Tailing Ponds.
Tailings represent a major environmental liability for a mine site, occupying vast surfaces of land and containing metals-contaminated water, they need to be eventually treated, during operations or after Closure.
Increased scrutiny over risks of Tailing Dam failures is bringing Miners to change their approach and to treat their wastewater at the source point rather than merely managing tailings overflow.
---
Who are our customers ?
Mining companies
---
The Veolia Solution

For Mining companies long term and sustainable tailings management is crucial.
Veolia offers a unique combination of water and solid waste treatment capabilities, which enable us to tailor solutions to each Mine's tailings challenge. Veolia ensures overflow compliance and water treatment, but we also look at the overall wastewater strategy. In particular, Veolia investigates opportunities to treat wastewater at source point to reduce the load going to tailings and we see tailings as an opportunity for water and metals recovery to make the most from the available resources. 
We develop tailings management solutions for mining companies resulting in significant reduction of the overall costs and liability of a Mine's water management.

Benefits for our customers
Yield: recovering ore by-products from tailings to boost Mine's production
Improved wastewater and tailings management to secure the license to operate
Minimized risks of production disruption to support business resilience and competitiveness
Focus Innovation
HPD®, recovering valuable resources in wastewater
Veolia's HPD® evaporation and crystallization proprietary technology helps industries all over the world, recover valuable products and by-products, reuse/recycle valuable water resources and reduce effluent volume.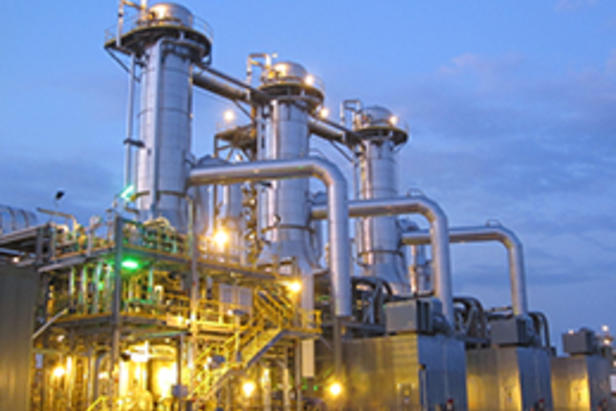 Era, Australia: protecting the eco-system
In 2013, ERA selected advanced brine concentrator technology from Veolia to treat and reduce process water inventory from its Ranger Uranium Mine. The solution is now a critical part of ERA's overall water management strategy and environmental protection initiatives.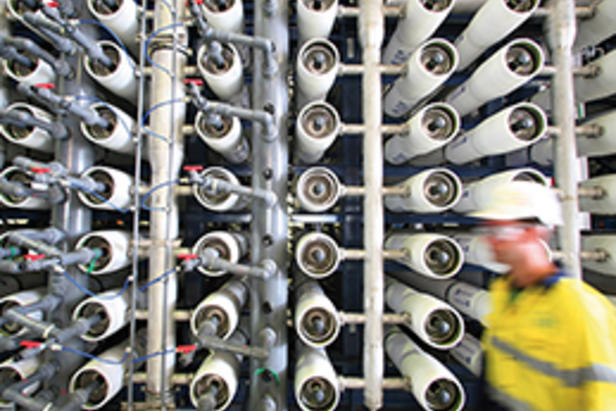 Copper recovery from tailing ponds in Chile
Together with a local partner, Veolia designed, built and now operates an innovative tailings water treatment plant aimed at recovering a concentrated copper solution suitable for use in the Customer's process. By processing over 3 million m3 each year, Veolia helps its Customer recovering valuable copper to boost the Mine's production and helps alleviate the future environmental legacy of tailing ponds.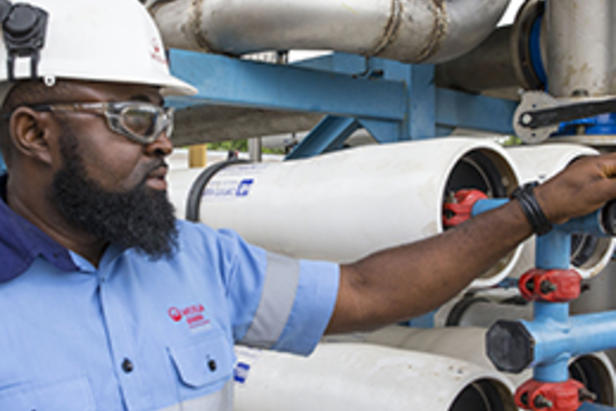 Anglogold Ashanti
—
Ghana
Anglogold Ashanti, Ghana: maintaining license to operate

In a water-positive environment subject to highly seasonal rainfall, Veolia enables a gold mine in Ghana to manage its tailings overflow and meet the local discharge requirements. By upgrading the wastewater treatment plant, reviewing operations practices and training a dedicated local team, Veolia allowed AngloGold Ashanti to maintain and improve its operations.