Water is used at every stage countless production processes, to cool, heat, polish, clean, wash, dilute and so on.

According to Eurostat, the European statistics agency, industry is one of Europe's biggest water users, accounting for close to 40% of all water abstraction in the EU. The figures in other parts of the world are not much different.
 
Why optimize the water cycle?
Water is an economic, social and environmental challenge for most industries worldwide.
It is an economic challenge because scarcity or fluctuations in quality can threaten entire industrial processes. It is also a social challenge because local communities are increasingly fighting for their own rights to water. And sometimes when a conflict over water use arises, industrial businesses can ultimately lose their operating licenses.
According to the CEO Water Mandate, two-thirds of the world's largest companies report exposure to water risks, some with the potential to limit growth. No industry is spared, it is an issue that impacts agri-foods as much as chemicals, oil and gas, mining and paper-making.
 
How to optimize management of industrial water cycles?
In today's global economy, industrial companies are constantly challenged to improve productivity and efficiency, reduce costs, comply with ever more stringent environmental standards and ensure an uninterrupted water supply.
Thanks to our innovative and cost-effective solutions, we manage the entire industrial water cycle, from abstraction to desalination, and including treatments for process water, recycling wastewater and sludges, etc.
Our expertise covers everything from design to operation, including installing and commissioning complete water management systems on behalf of our customers.
Turnkey projects using the one-stop shop approach.
Custom, standardized and hybrid solutions.
Extended offering that includes maintenance and operating services.
Portfolio of 350 proprietary technologies.
Risk management (water supply, compliance, environmental, revenue loss, safety).
We have also developed a tool, Water Impact IndeX (WIIX), for measuring the impact that industrial activities have on local water resources. This tool unique is because it incorporates local factors, such as volume, quality and hydrological stress, into a single indicator. Vallourec, the world leader in tubular solutions, now uses this tool at 7 of its largest plants worldwide.
Are you are an industrial customer? What benefits does this bring you?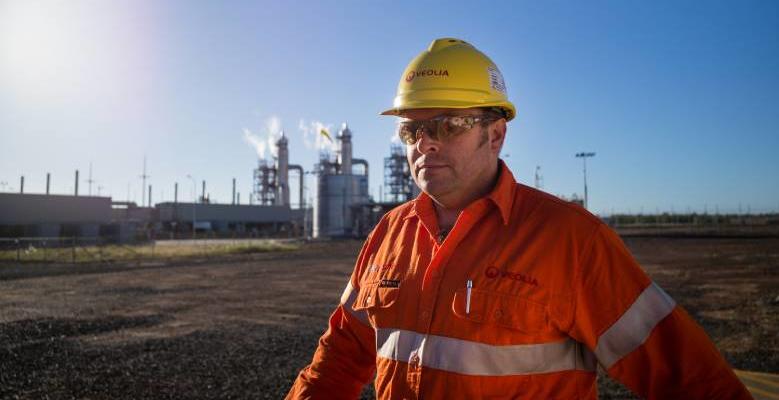 We did it!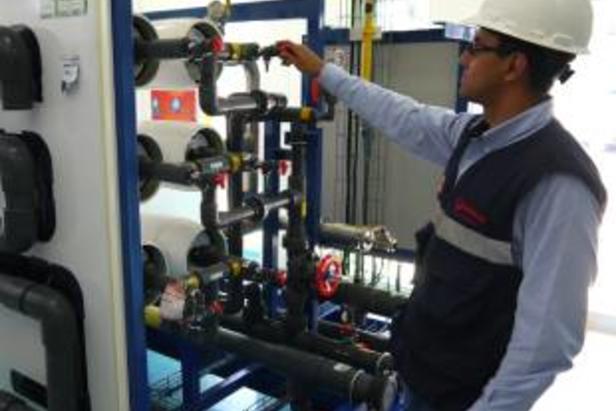 In the arid Mexican state of Jalisco, Nestlé manufactures powdered milk without having to add any water to its production process. We use a unique two-stage technology to treat effluent from the plant. During the first stage, a membrane reactor removes solids present in wastewater. Then, reverse osmosis is used to ensure that the water can be reused in the production process.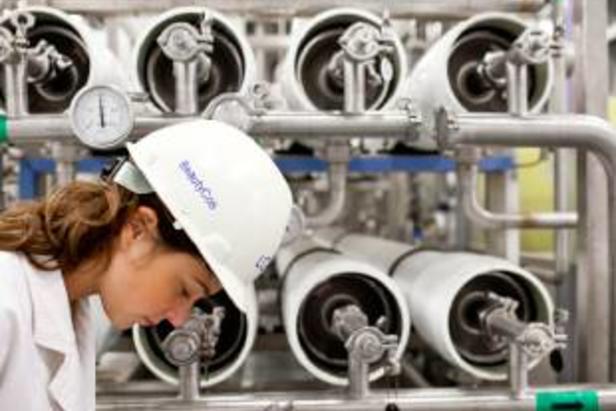 Reducing water use and carbon footprint for L'Oréal in China
We have developed a new treatment facility for the L'Oréal plant in Suzhou, China. The new installation optimizes wastewater treatment and recycling at the plant, as well as delivering lower operating costs thanks to an 8.5% cut in the amount of energy used.
Closing the loop in Qatar
The Pearl Gas-to-Liquid complex in Ras Laffan, Qatar, is operated by Shell and is the largest plant of its kind in the world. Shell and its partner, Qatar Petroleum, wanted an operating model with zero liquid discharge as part of a closed-loop system. We developed a one-of-a-kind process for recycling wastewater generated during gas liquefaction, which is then reused on site.