Well-being and productivity
The choices made by office building managers have a direct impact on the performance of the people who work there. Indoor air quality, thermal comfort, acoustics, electrical reliability, lighting, and humidity all affect employees' well-being and individual productivity.
Smart offices optimize costs
Companies, tenants and building owners also want smarter offices, enabling them to reduce all their consumption. They seek to optimize the operating and maintenance costs of energy and waste management. These improvements contribute to the long-term value of the property.
Energy performance for environmental performance
Office buildings are very energy intensive and make a significant contribution to greenhouse gas emissions. The environment has therefore become a major challenge for both building managers and tenants. In the United States, for example, the commercial value of a green certified office building (LEED) is approximately 8% higher than that of a conventional building (US Appraisal Institute).
To help the European Parliament achieve its objective of reducing its carbon emissions by 30% by 2020, Veolia has set up a unique system to optimize the energy performance of 20 buildings on three sites - Brussels, Luxembourg and Strasbourg – a total of 1 million square meters. In particular, the Group has developed a Hubgrade remote control centre and conducted awareness-raising campaigns for 6,000 civil servants and contractors, several thousand parliamentary assistants and more than 730 MEPs.
The energy efficiency and waste recycling solutions proposed by Veolia for office buildings make it possible to optimize costs and contribute to enhancing property assets.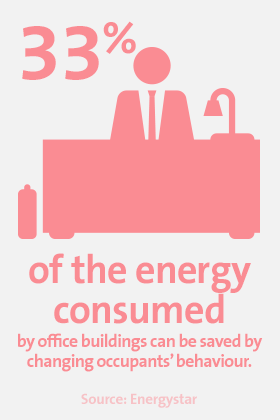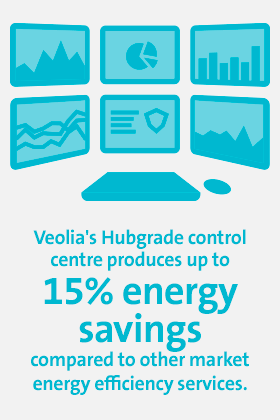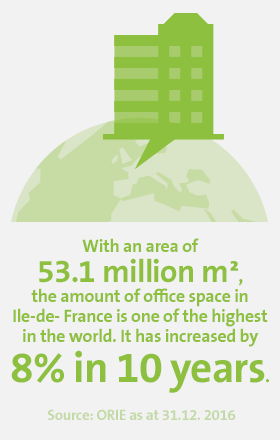 Veolia's know-how for office buildings
As a leading free trade zone and hub, we felt it was urgent to modernize our old residential and commercial buildings to make them more energy efficient. Following a rigorous tendering and selection process, we appointed Enova (a subsidiary of Veolia) for its ability to implement energy saving measures to achieve the objectives we have set ourselves.
Our solutions for the office building sector