Reducing costs to remain competitive
Producing crude oil and refined products at a lower cost to stay competitive on the market is one of the industry's major challenges. Optimizing production systems and environmental utilities on currently operating sites is therefore a priority for the oil industry. This maximizes production efficiency, reduces the costs of extraction and refining and thereby offsets the exploration costs.
 
Improving performance to ensure the valorization of assets
To sustain their supply of crude oil or gas, oil companies are looking to extend the life of mature oil fields but are also compelled to seek new sources of oil or gas for which extraction is much more complex and costly. For that, there is an increased need for enhanced recovery methods and water re-use.  In addition, oil and gas companies strive to achieve 100% reliability in their downstream plants to maximise profitability: no unplanned shutdowns, increased throughput, secure industrial assets.
 
Improving the environmental footprint to meet increasingly stringent standards
The oil and gas industry is a major consumer of water and energy resources and is therefore subject to increasingly stringent environmental standards. This constrains them to rethink extraction, production and distribution methods in order to obtain or maintain their licence to operate. They also have to provide guarantees and ensure transparency in the environmental management of their activities.
In areas where water shortages are becoming more frequent and where tackling air pollution is a major issue, environmental standards are becoming more and more stringent.
As the global leader, Veolia helps Oil and Gas customers, maximize their production efficiency while reducing their environmental footprint.
Read the folder: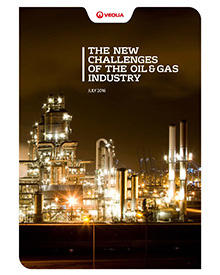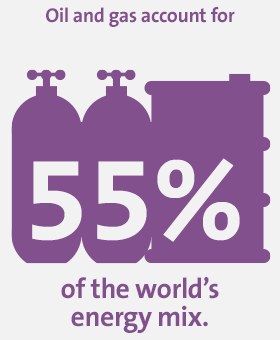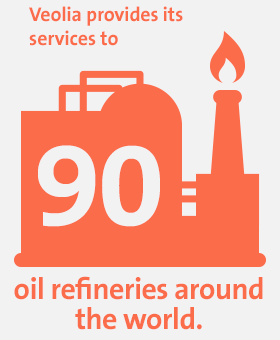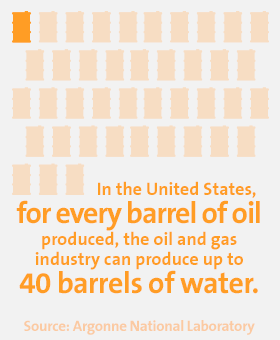 Veolia's know-how in oil and gas industry
Our solutions in the Oil and Gas sector