Services and innovation at the heart of the campus
To attract the best students and stay at the top of international rankings, university campuses are investing not only in academic excellence but also in the services they offer, such as Wi-Fi networks, sport activities, connected classrooms, etc. This means acquiring more efficient systems for lighting, heating, waste collection, air conditioning, and water management, which ensure not only continuous comfort but also save energy.
Optimized resource management for better environmental performance
Optimizing water, waste and energy management is usually part of a broader sustainable development approach pursued by educational establishments.
For example, in order to reduce its carbon footprint, Royal Holloway University in London has set itself the aim of recovering 100% of its waste by 2020. To help the university achieve its goal, Veolia has set up a "one stop shop" with a single operator for its 18 waste streams (WEEE, aerosols, paper, food waste, glass, etc.) and guarantees a dedicated value chain for each stream.
Reducing environmental footprints - a shared engagement
The participation of students, teachers and staff, through awareness campaigns for example, is fundamental to reducing the environmental footprint of an educational establishment. To help the University of Sydney improve its energy performance Veolia has not only made technical improvements to facilities but has also conducted awareness campaigns for the buildings' occupants and users. 
Veolia helps educational establishments sustainably reduce their ecological footprint with solutions for optimizing energy performance, water management, and waste recycling.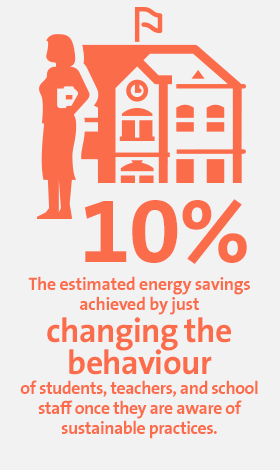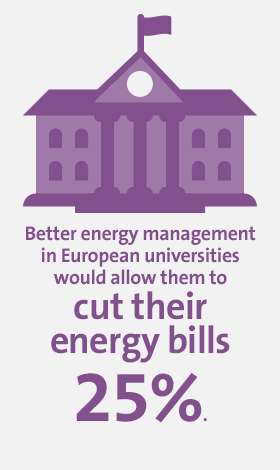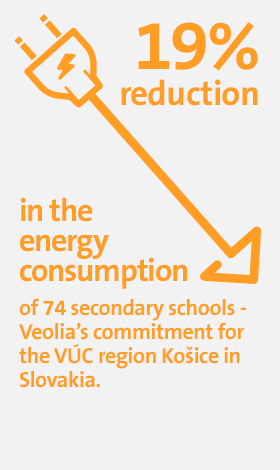 Veolia's know-how for university campuses and educational establishments
Veolia's waste management optimization is a key part of reducing our operating costs and ensuring the compliance of our facilities. They really know our business and understand that we need support.
Our solutions for university campuses and educational establishments