Greener production
The auto industry uses very large amounts of water and energy and generates an equally large amount of waste. For manufacturers in the automotive sector, reducing the environmental impact of the production process is now a top priority - a priority in terms of branding but also a necessity that ensures production sites run smoothly. The American manufacturer Ford estimates that about a quarter of its sites are already, or will in the short term, be located in regions at risk of water shortages. As a result, in recent years developing water recycling and the use of secondary raw materials and green energy have become major challenges for the auto industry.
Guaranteeing the supply of raw materials
According to the Ellen MacArthur Foundation, ensuring the supply of metals and other raw materials and being able to anticipate shortages are the main concerns expressed by vehicle manufacturers. Incorporating more recycled material into production processes is therefore a priority for automotive sector manufacturers. The European Union was the first to take up the issue by encouraging manufacturers to opt for more circular approach to production. In fact, on a European scale, 12 million vehicles reach the end of their lives every year. It is a goldmine mine for the automotive industry, which now requires a deconstruction sector and an appropriate material flow organization to be put in place so these materials can be cleanly separated and transformed. Veolia is able to recycle as much as 97% of an end-of-life vehicle, and recover metal, glass, plastic and various textiles.
Cost control
Veolia manages support services for the world's largest automotive manufacturers and equipment manufacturers on their production sites, including operating and maintaining utilities and other production support services. The Group uses its expertise to enhance the economic and environmental performance of its customers by reducing their energy and water consumption, recovering their waste and creating local circular economy loops. 
Veolia provides support services on automotive production sites, including operating and maintaining utilities that have to adapt to production constraints, which requires both flexibility and responsiveness.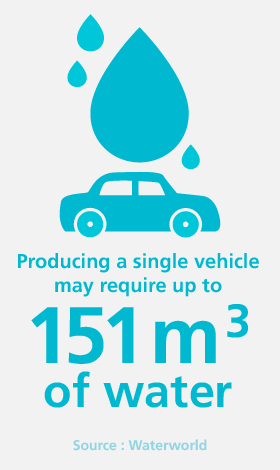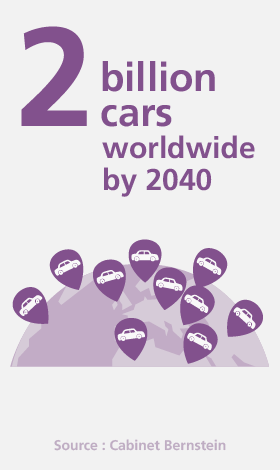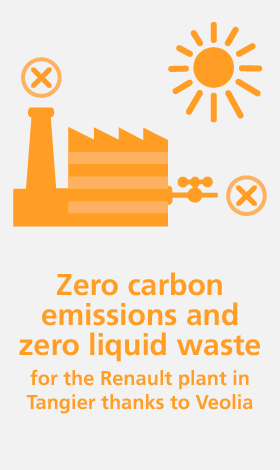 Veolia's how-know in the automotive industry
Volkswagen's goal in Poznań is to keep the ecological footprint as small as possible. Sustainable development is one of our priorities. Veolia's installation of a waste heat recovery system allows us to reduce our CO2 emissions by 1,000 tonnes per year and our water consumption by 17 million litres.
Our solutions in the automobile sector