Optimizing energy efficiency
Given its heavy industrial equipment and product manufacture processes, the chemical industry consumes a significant amount of energy. In particular, the requirements for heat and electricity are significant and impact not only the environment but also the sector operators' energy costs. Veolia therefore works to improve chemical companies' energy efficiency at the same time as reducing costs. The Group builds or renovates, operates and maintains energy facilities and thus manages heat and steam production, ventilation, air conditioning, electrical networks, etc.
Water treatment and use
Water is a central resource in chemical plants. It is involved in everything from solution design to plant cleaning, alongside the installation of infrastructure, cooling systems and discharging effluents into the natural environment. To avoid damaging the smooth operation of the facilities or the environment it is therefore necessary to treat water pollutants not only upstream but also downstream. Veolia, a specialist in complete water cycle management, is involved at every stage. It meets the supply needs of the various sites, treats the different types of water (process water, wastewater, cooling water, etc.) and recycles them.
Waste management and recovery
The chemical industry produces large quantities of waste. It must all be collected and treated, but hazardous waste requires special attention. In fact, hazardous waste is commonplace in the sector (solvents, oils, acids etc.) and represents significant risks to health and the environment. But despite everything, it can also be a real resource to be exploited and given a new lease of life. This is particularly the case with solvents, which Veolia regenerates and then returns to manufacturers for reuse or sells on to third parties. It results in high-quality products produced at low cost, and a smaller environmental footprint.
For chemical companies, Veolia offers comprehensive management of environmental issues and secure resource management in full compliance with local regulations.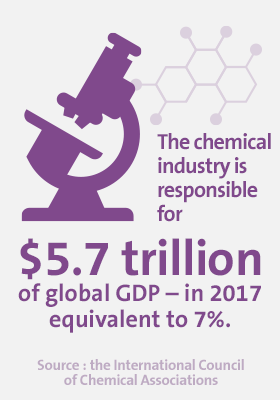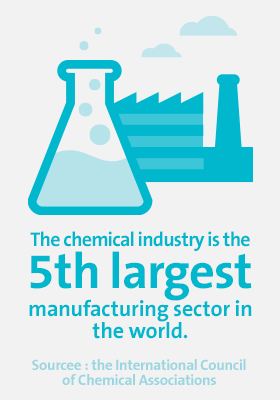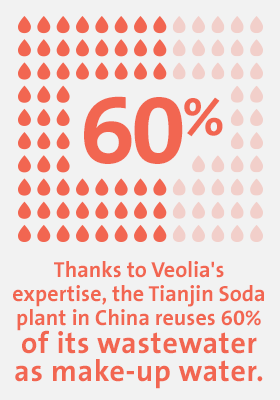 Veolia's expertise in chemical industry
The general maintenance contract covering the Vencorex site in Pont-de-Claix began in 2017 with Veolia. Its smooth operation has enabled us to challenge a number of practices that had gradually become established in our organization. The advances in efficiency are significant and very commendable.
---
Our solutions in the sector of chemical include