SECURITY AND CONFIDENTIALITY CONSTRAINTS
Defence sites have significant obligations that require partners to anticipate and adjust well ahead of time. As a result, they themselves are committed to providing services in compliance with regulations. Constraints are necessary because they ensure full control over the dissemination of information or the confidentiality of the actions implemented by the operational forces.
SUITABLE SUSTAINABLE SOLUTIONS
All over the world armies are increasingly called upon to be present on the ground and therefore try to refocus their operational forces in their strategic areas. Veolia assists Ministries of Defence in supporting their armed forces with targeted and reliable solutions. They adapt to operational constraints and guarantee both the performance of the installations and the continuity of services since shutdown is not an option. All the resources fall within a long-term contract and territorial base approach, from the execution of maintenance services to the delegated management of a complete site or equipment cleaning and the treatment of low and medium-level radioactive waste, via its specialized subsidiary Veolia Nuclear Solutions..
Through, among other things, the know-how and expertise of its subsidiary Défense Environnement Services, Veolia has become a leader in the defence sectors. Défense Environnement Services ensures the 24/7 availability of a complex set of infrastructure on defence bases and guarantees the maintenance of strict security and confidentiality requirements.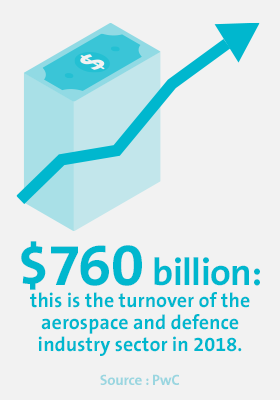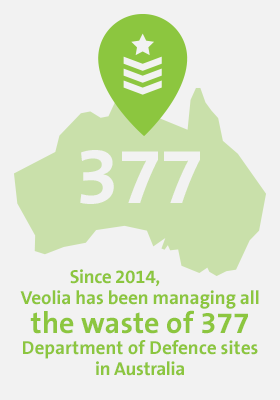 Veolia's expertise in defence industry
We called on Défense Environnement Services to support us in making our industrial site "clean and safe", adapting it to our industrial activity and redefining the outdoor spaces.
Thanks to its knowledge of the site, DES has been able to make development proposals from both a technical and a budgetary point of view. Through this work, DES has helped us to write our roadmap, which allowed us to launch the first tranche of work that DES manages independently. We are very pleased to have entrusted this project to DES.
---
Our solutions in the sector of defence include: