In a stricter regulatory environment and under increased public pressure on the mining industry's impacts, obtaining and maintaining a mine's license to operate is a major challenge.
Existing Mines are required to improve their practices to minimize the environmental legacy of the site and most new projects are now required to plan and to provision funds for the remediation extending after the "life of mine", once the ore extraction and refining activities have ceased.
---
As miners' responsibility extends beyond operations, the industry is increasingly challenged to anticipate closure plans. 
Rehabilitation measures such as soil and water remediation need to be implemented to minimize environmental legacy left to future generations. It calls for better practices today during Mine operations to reduce the remediation of tomorrow, but also requires miners, once their project closes, to find innovative partners able to engage with communities to give a second life to their site. 
---
Qui sont nos clients ?
Mining companies
---
The Veolia Solution

Taking a contaminated site and restoring it to a useful condition is a formidable task that must meet the high standards set by local regulations.  Veolia provides the expertise to properly plan, execute and complete in a cost-effective manner the remediation goals at a closed mine site, as well as meet or exceed regulatory requirements.
Veolia can design and implement solutions ranging from the very first dismantling of the facilities, to the following soil and water treatment techniques needed to restore the ecological quality of the ecosystems, all the way up to the long term environmental monitoring..
But partnering with Veolia also opens the way to go beyond remediation and identify opportunities to give a second life to a mine site in particular for the development of waste treatment and recycling centers, one of Veolia's core activities.
Benefits for our customers
Delivering efficiency:  cost-effective compliance with applicable environmental standard
Securing the license to operate
CSR: Demonstrate responsible management of Closed Mine site
Focus Innovation
Cost effectively treating acid mine drainage
Operating mines and abandoned mine sites generate Acid Mine/Rock Drainage that must be treated to prevent adverse impacts to rivers and streams. Veolia's proprietary process known as DenseSludge™ reduces the cost of water treatment and sludge management.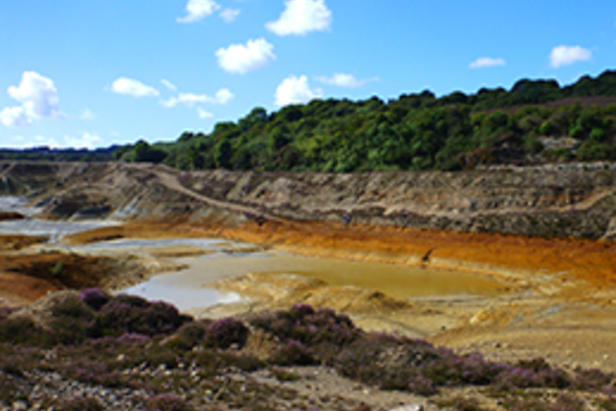 Wheal jane
—
United Kingdom
control of acid mine drainage
At Wheal Jane, in 1992, a major overflow of polluted water was released into the environment causing serious concerns regarding the Mine's water legacy. Veolia took over and optimized the existing facilities for acid mine drainage treatment. The water plant now treats over 6,000 m3 per day at significantly reduced cost and energy consumption, ensuring clean water is returned to the environment.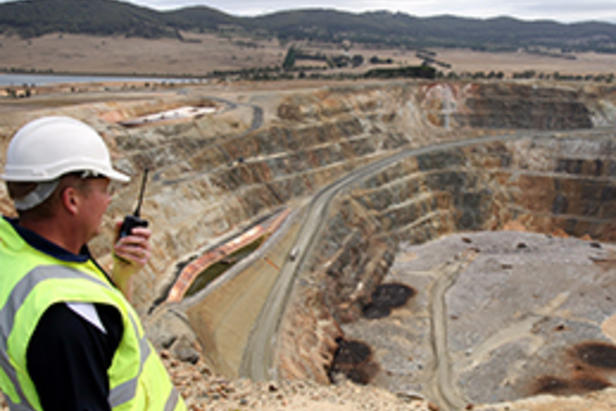 LMBV : giving a second life to mine sites

LMBV, the company responsible for former mine sites in east Germany, was looking to perform a quick and economical remediation of several former lignite sites so as to rehabilitate the area to suit commercial, agricultural, forestry, and tourism purposes. Veolia appeared as the ideal partner, able to cost effectively treat acid mine drainage at several locations with the same performance guarantee..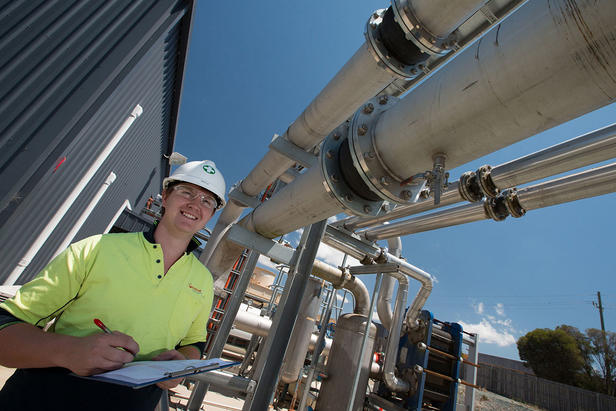 Veolia made an innovative use of a former copper, lead and zinc open-pit Mine by transforming the site into one of the most advanced and large-scale waste-to-energy projects. The Woodlawn pit is now integrates a municipal solid waste landfill, composting facilities and a bio-energy generation plant producing power for over 2,500 households.