Disposal of bio-waste is a growing environmental challenge and for many manufacturers, in particular in the food and beverage sector, its disposal is subject to ever more stringent regulation.
---
Sustainability being a keyword for Food and Beverage industries, they seek out to reduce their environmental footprint, to improve their resilience, protect their brand, reduce their costs and maintain their license to operate in the face of more and more stringent regulations. 
Wastewater and organic waste or by-products can be a challenge. It can turn into a very good opportunity to achieve different objectives at the same time but require specific skills they often do not have in-house to implement such a strategy and achieve the nexus between water, energy and waste.
---
Who are our customers ?
Food and Beverage industrial companies
The Veolia Solution

For Food and Beverage customers who generate important quantities of organic waste or by-products and who are looking at ways to reduce their costs while reducing their environmental footprint, Veolia has developed bundled wastewater and organic by-product valorization solutions to provide exceptional value creation to its partners.
Veolia's  expertise and experience with Food and Beverage wastewater and organic waste and by-products streams enable the Group to make the most appropriate recommendation to unlock value and turn waste, once a cost and a potential liability, into an alternative for additional resources such as green energy, heat, animal feed, green fertilizers…
Veolia helps its clients from the Food and beverage industry to reduce their costs by improving production processes and standardizing equipment, recycling treated effluents, and offering borehole-based solutions that provide an alternative source of supply.

Benefits for our customers
Reduced economic and environmental footprint
Value creation and efficiency
Constant legal compliance and licence to operate
Focus Innovation
A unique global alliance with Danone
In 2015, Danone and Veolia have signed an innovative global strategic partnership, joining forces to share their expertise and, in so doing, explore the full range of innovative solutions in four major areas: water cycle management, waste management, sustainable agriculture and energy efficiency.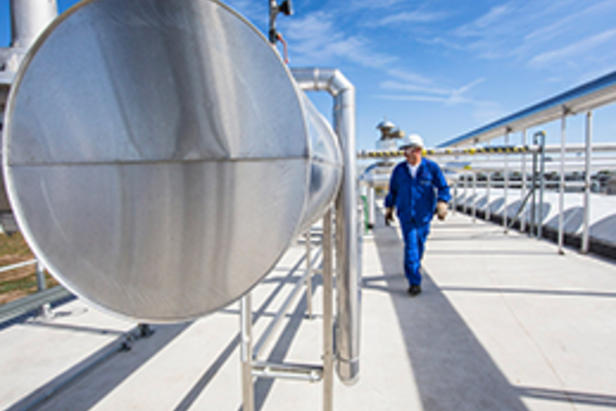 Bonduelle :100 % biogas energy recovery
The Nagykőrös plant produces canned peas, corn and beans. New Hungarian regulations introduced more stringent criteria for the treatment of wastewater and a whole range of other pollutants before discharge. To meet these standards, Bonduelle had installed a treatment plant, creating a major source of biogas. Veolia suggested using that biogas as feedstock in a small back-up boiler achieving thus a recovery rate of 100 %.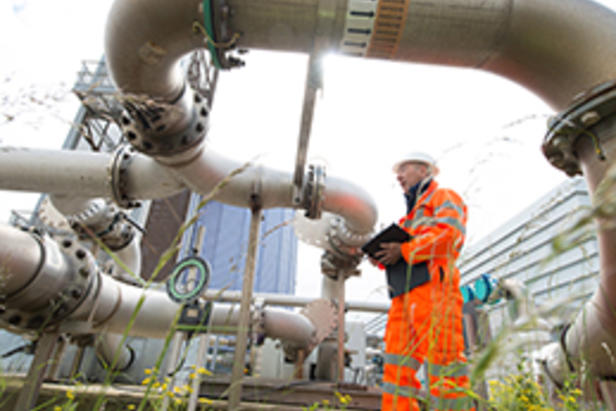 Mars : Turning wastewater into clean energy
The Mars plant in Veghel is the world's largest chocolate factory. Mars wanted to reduce the use of fossil fuels and mitigate its impact on the environment. Veolia's solution involved building and operating a wastewater treatment facility equipped with patented Memthane technology, which can turn 98% of organic pollution into a source of clean energy (biogas), cutting the Veghel plant's energy bill by 10 %.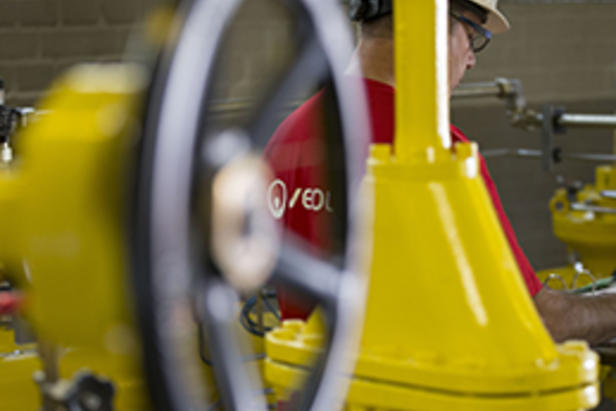 Diageo : A whisky more environmentally friendly
Diageo Roseisle distillery in the Moray Firth is working to meet international growth in demand for whisky. Diageo had two key challenges, high energy demand and insufficient recovery of water from whisky distillation. To rise to these challenges, Veolia developed a unique, innovative solution that includes: producing fuel from draff, producing biogas from pot ale, producing steam from fossil fuels, biomass and biogas, and recycling water.