Reconciling attractiveness and environmental footprint
Shopping centres are always looking for ways to be more attractive while reducing their environmental footprint. How a centre is managed and its impact on the standard of the service delivered are therefore key issues for water (water jets, tanks, aquariums, etc.), energy (heating and air conditioning, air treatment, electricity supply, etc.) and cleanliness (waste stream management, reverse logistics, improvement in the recycling rate, cleaning, etc.). At the Les Terrasses du Port shopping centre in Marseille, Veolia recycles 74% of waste through rigorous sorting on site and recycling by sector (plastic, organic waste, paper, etc.).
Customer experience and property values
In shopping and leisure venues, everything contributes to improving the experience of customers - who expect pleasant, light and comfortable spaces, whatever the season and the latitude. However, improvements must be environmentally friendly and focus on operational efficiency. Efficient energy management of these buildings, if necessary using ISO 50001 type certification, makes it possible to optimize the property value.
Veolia offers shopping centre managers smart, green solutions that optimize energy efficiency, installation maintenance, and water and waste management. The Group's ability to support these customers, including with their environmental commitments, enables them to reduce energy bills, optimize the value of the sites they operate, and attract more customers.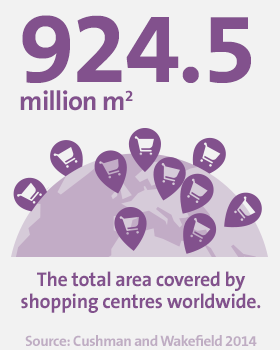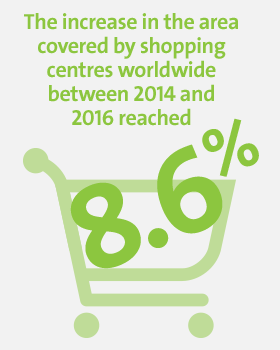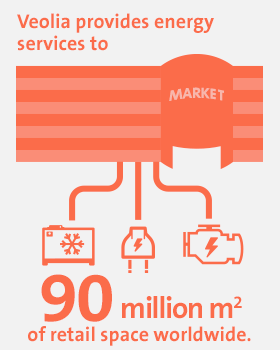 Veolia's know-how for shopping centres
The Mall of the Emirates is one of the most popular shopping destinations in the Gulf. Veolia allows us to extend and reinforce the experience we offer our customers and business partners by constantly innovating and optimizing our offer.
Our solutions for shopping centres