> The challenges facing pharmaceutical industry in preserving the planet
An increase in the emergence of new pathologies, expanding needs, globalisation, a digitized market and advances in technology... The pharmaceutical world is in the midst of a transition period: to better protect patients while reducing its environmental impact.

Maintaining the licence to operate
 
The ability of being able to sustainably produce and deliver vaccination campaigns that will save millions of lives are priorities to pharmaceutical companies. A case of non-compliance in wastewater discharge or in emissions, or any contamination in a batch of products could cause operating losses to the tune of several million euros. By developing an EHS strategy that includes risk management related to water, energy and waste, industrials can guard against any plant shutdown being ordered by the regulatory authorities.

Reducing the environmental impact of products
 
Plastic and electronic components are widely used in manufacturing medical devices (whether insulin measurement and delivery systems), diagnostics or surgical equipments. To industrials, it is now a priority to include the environmental footprint reduction at the design stage, during the manufacturing process and all the way to the end of the lifecycle of all equipment. Among other things, this will provide a source of high-quality reusable secondary materials.

Boosting profitability with innovative solutions
 
LWith the advent of generic medicines, with heavy pressure from governments regarding the price of drugs and with cuts in the amounts refunded, industrials have strong incentives to look for solutions to produce the same treatments at a lower cost. By endorsing waste (circular economy) through turning used solvents into a secondary raw materials of similar quality, industrials have a means of improving their profitability.

Scaling down investments for infrastructures that are not core business
 
Given the 4.4% market growth per annum until 2020 and €149.8b in R&D expenditures for 2015, the pharmaceutical industry is already investing in the future by increasing its production capacity, industrializing new technologies and developing the factory of the future. Nowadays, because of a constant changing environment, it is necessary to take another look at how financial resources are being allocated. Possessing an asset is no longer the benchmark, as industrials may rent, share or even outsource their infrastructure.
 
---
> Veolia's solutions for the pharmaceutical industry
Operating at the highest level of compliance, Veolia helps pharmaceutical companies to reconcile business productivity and environmental sustainability from R&D to final manufacturing.
 
WORKING WITH VEOLIA IS THE GUARANTEE OF A VALUE COMPETITIVENESS FOR LIFE SCIENCE

Benefits from an operator's expertise for your non-core utilities. Veolia draws from 160 years of experience in operating utilities infrastructures to design & deliver solutions which provide the most effective Total Cost of Ownership, balancing capital and operations expenses.

Unique business models: we take full accountability for daily performance and our promise is backed by the link between our remuneration and clearly measurable KPIs. Veolia is also experienced in project structuring and infrastructure financing.
 

Access to both specialized and end to end capabilities: Veolia can create solutions which bundle our specialized capabilities across water, waste and energy services; delivering economies of scale and a truly robust environmental competence.

Social responsibility and stakeholder engagement: our experience in management of municipal and industrial infrastructures enables us to deliver meaningful educational and social inclusive program to your environmental projects.

Innovation : Veolia develops research programs, technologies and explores new business partnerships dedicated to the Pharmaceutical industry.
Global company that delivers locally: working with us is the opportunity to tap into our worldwide networks wherever you are, while we commit on our local services quality and workforce development.
DID YOU KNOW ? 

With more than 20 years experience in the pharmaceutical market, Veolia has gained an unmatched experience in working in regulated environment.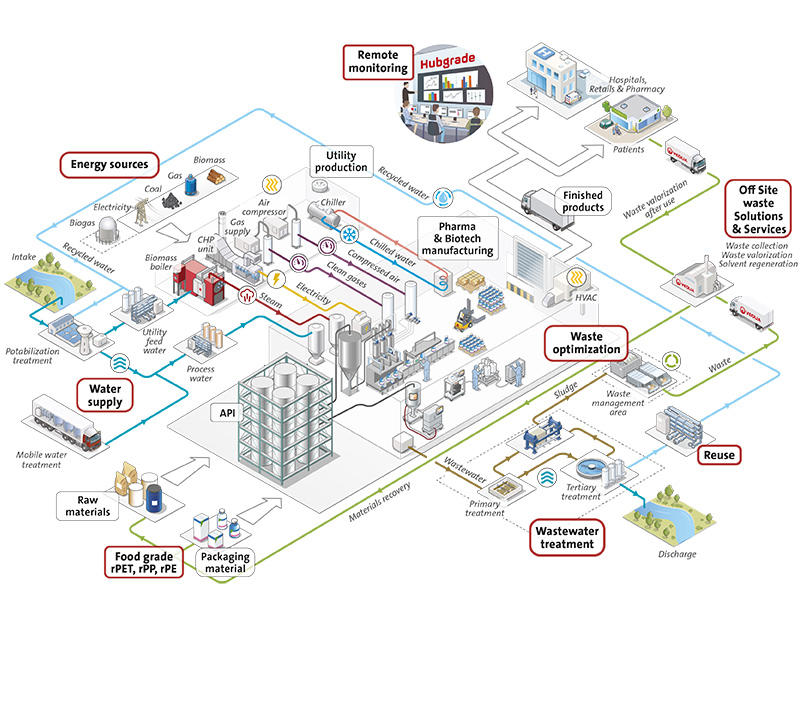 ---
> Technologies dedicated to the pharmaceutical industry
Orion™ – world class system for purified water generation
ORION™ purified water production systems are modular, pre-validated, skid-mounted and are disinfected with hot water. Designed specifically for the pharmaceutical industry, they are compliant with all regulatory requirements.
ORION™ systems feature 80 standard configuration options in order to meet each customer's specific needs. Output ranges from 500 to 10,000 litres per hour.
- Meets microbial standards for guaranteed disinfection with hot water at 85°C
- Perfectly standardized for faster commissioning
- Designed, manufactured and validated under GAMP guidelines
- Fully compliant with the latest ISPE, USP and Ph Eur specifications
- A shorter validation period thanks to standardized documentation
- Automated PLC to minimize operator involvement
- CEDI-LX modules to ensure reliable operation
ACTIFLO® – a compact high-rate clarifier
ACTIFLO® technology is a compact flocculation process using microsand. The surface of the grains of sand promotes flocculation and charges particles so they aggregate into solid flocks that will then decant faster. Those unique features lead to a high clarifying output and short stays, while reducing the volume of sludge.
- The ground footprint is 5 times smaller than that of standard lamella clarifiers or that of dissolved air flotation (DAF)
- Up to 20 times smaller
Evaled™ – engineered and packaged evaporator
EVALED® evaporators are industrial systems accelerating the natural evaporation process.

EVALED® is suitable for industrial wastewater treatment and reuse with low energy consumption and with low CO2 footprint, with capacities from 1 to 200 tons/day.

All evaporators are:
- standard and modular units
- different reliable heat transfer technologies and sizes to fit better your needs
- low energy consumption
- low carbon footprint
- high automation
- remote control
- combination with RO plants for ZLD projects
- different Material of construction to treat even the most aggressive effluents
- quality certification (ISO 9001/2008)
- complying with ATEX (EXX) norm (on request)
Veolia is the world reference in solid and in hazardous waste management.
With its 210 sorting centres, 27 hazardous waste incinerators and 35 specialized recycling centres, Veolia is involved in the entire lifecycle of pharmaceutical waste, from its collection to its ultimate processing, thereby making waste reuse a priority.
Typical pharmaceutical waste includes the following:
Solvents (both chlorinated and unchlorinated)
​Mercury
Biohazard/medical/laboratory waste
​Culture media, reagents
Acids
​Medical and diagnostics devices
Batteries, lights and ballasts
​Low-level radioactive waste
​Sludge
​Contaminated filters
Aerosols
Finished products
​Returned products
As an active player in the circular economy, Veolia is setting up innovative solutions to boost the rate of waste recycling and reuse into reusable material or energy.
Regenerating solvents (GMP)
Recycling plastic (Post Consumer Recyclable), paper, glass and electronic (WEEE) materials
 
---
​
>

Our references in the pharmaceutical industry
► A LEADER IN THE PHARMACEUTICAL INDUSTRY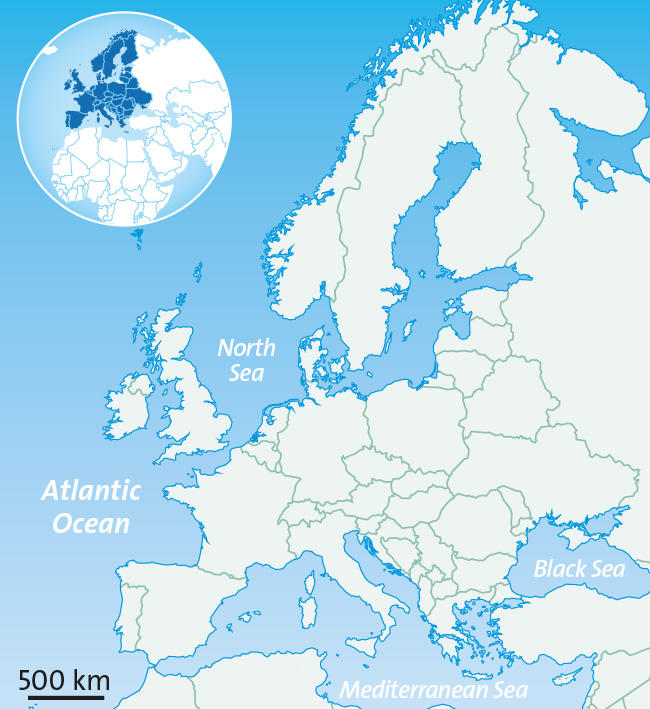 Since 2001, Veolia has been working with a pharmaceutical industry leader on their approach in operational and business performance and in environmental excellence at the industrial facility in Basel, a showcase for the pharmaceutical giant.
Veolia ensures and optimizes the supply and management of water (drinking, ultra-pure, industrial and demineralized water) and energy streams (electricity, steam, superheated water, compressed air, cooling water) for sites in the Basel region, as well as waste treatment, particularly the reuse of special wastes.
In 2014, the partnership welcomed all of the services supporting production at fifteen European sites, including water and waste management, and the facility management services relating to the buildings and their occupants. 
80,000 tons of solvents are regenerated at the Basel facility
15 sites in Europe
---
► ROCHE PENZBERG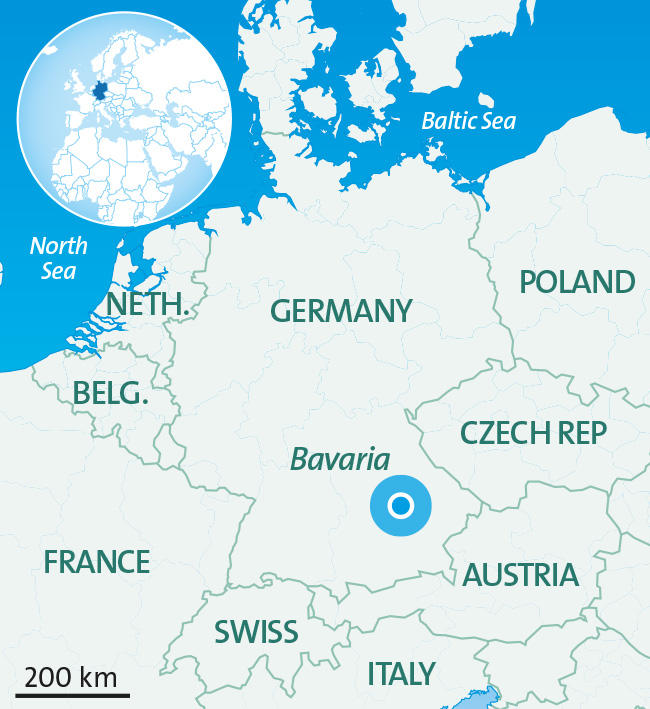 In Bavaria, Roche owns one of its largest biotechnology facilities, where it brings together 5,800 people working in research, development and production.
In order to meet developments at the Penzberg facility and environmental constraints relating to industrial waste, Roche has asked Veolia to perform all studies and construction for the transformation of the existing sewage treatment plant.
One of the project's key criteria was to integrate environmental objectives to reduce the carbon footprint with 20% less CO2 emissions by 2020.
After taking into account the complexity of pharmaceutical sewage and the facility's future environmental footprint, Veolia designed and installed Biothane™ EGSB anaerobic technology which led to a 950 tons per annum drop in carbon emissions. The new facility produces 2,770 Nm3 per day in biogas, which is used to heat the water system and produce electricity using a cogeneration unit (CHP).
2,700 MW/h in electricity produced from industrial sewage
---
► BRISTOL MYERS SQUIBB (BMS)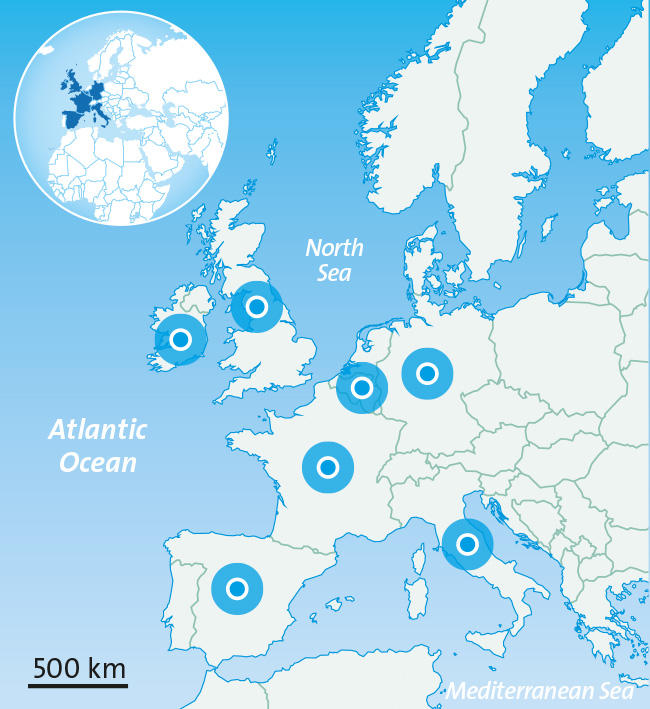 Since 2010, the pharmaceutical giant BMS partners with Veolia across its European sites for integrated facility management services.
The scope of services included in Veolia's contract with Bristol Myers Squibb is exceptionally broad:
utilities and water cycle management,
multi technical maintenance,
janitorial services,
grounds management,
laboratory support activities
an array of services for building occupants, including cleaning, reception and dining services.
The contract encompasses 11 production, research and administrative sites: three in the UK; two in Ireland; two in Italy; and one each in Germany, Belgium, Spain and France.
 
---
► ASTRAZENECA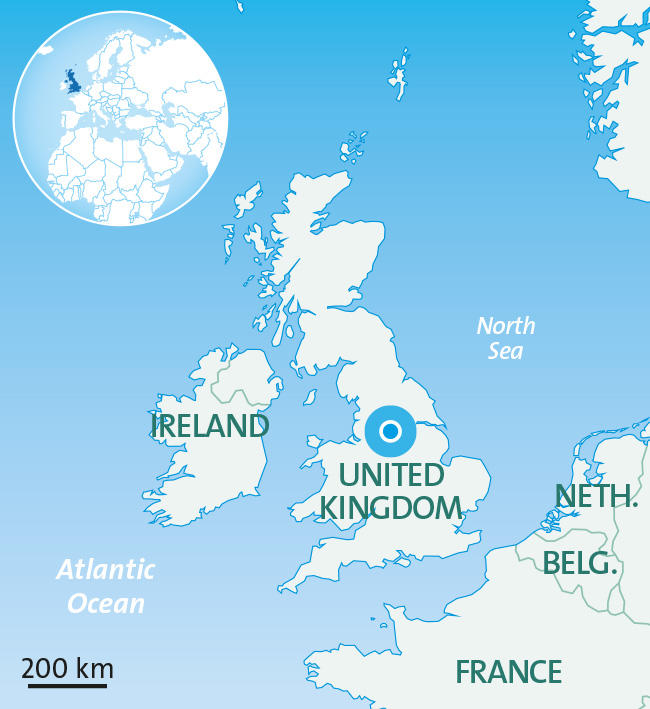 Working in close partnership with AstraZeneca, Veolia designed, installed and commissioned a 23 MW cogeneration plant that meets all the site's electricity and steam needs.
The Macclesfield facility operated by AstraZeneca, one of the world's leading pharmaceutical companies, houses 15 production units that manufacture medicines. In order to maintain consistent production levels, these units require a stable supply of steam and electricity. Cogeneration (CHP) emerged as the most effective solution for generating electricity from fossil fuels at the site.
The new cogeneration plant installed by Veolia, equipped with a gas turbine and steam turbine, will generate more electricity while reducing CO2 emissions by about 39,000 metric tons annually.
If needed, the plant can operate independently of the UK's national power grid. In addition, it can export surplus electricity to other AstraZeneca sites via the national grid. 
Veolia has been tasked with day-to-day operations and maintenance at both the cogeneration plant and the Macclesfield site's other facilities for producing and distributing compressed air, cooling, process water and nitrogen.
39,000 tons of CO2 avoided thanks to the new CHP
---
► MARIONNAUD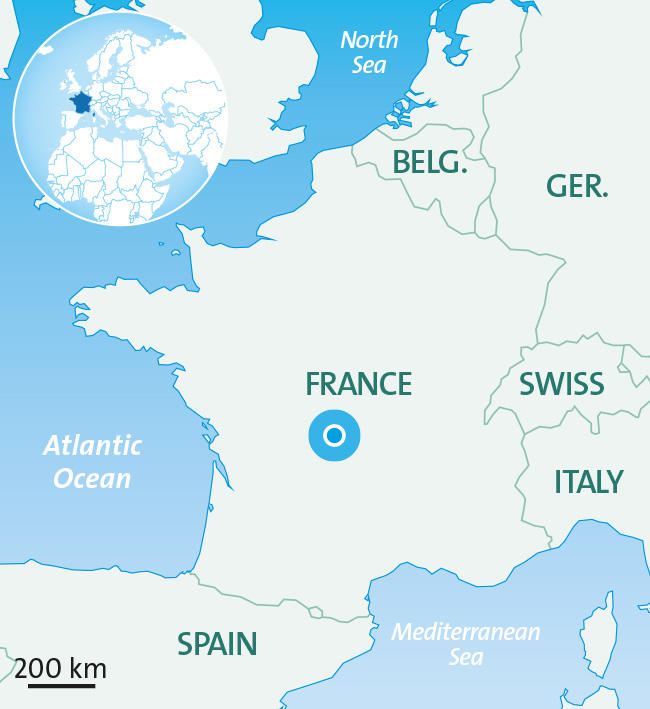 Marionnaud – Europe's leader in the selective distribution of perfume and cosmetics –, offers to its customers to return their used beauty products to one of their 515 stores in France. Veolia will recycle or valorize the collected bottles and packaging. In this way, Veolia is supporting Marionnaud in their commitment towards a cleaner planet and responsible consumption.
As a result, Veolia is recycling and valorizing 70 tons of used bottles and packaging every year. Glass perfume bottles are recycled into new bottles. Empty jars and tubes are transform into thermal energy. The environmental benefits stemming from this partnership are considerable, since by recycling 1,000 perfume bottles we are preventing the emission of 104 kg of CO2, or the equivalent of emissions from a car over a distance of 650 km.
60 tons of glass are recycled per year
---
► PFIZER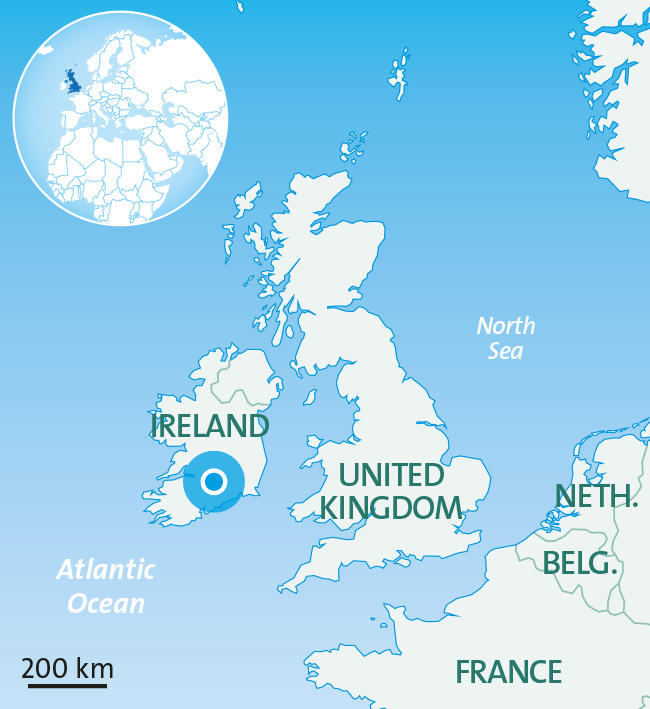 Located at Shanbally, Ringaskiddy, Co. Cork, Pfizer's Biotechnology Plant became operational in 2009 and the facility is to manufacture, purify, formulate and bulk fill mammalian cell culture derived proteins. The complex also serves to establish a strategic biotech manufacturing centre of excellence and is planned to support the rapid development of new biotechnology products.
Pfizer has chosen for its USP purified water generation system, an Orion™ 6000 which is engineered and manufactured by Veolia to meet the highest level of standards (USP, GMP and FDA).
In addition, a sustainability-focused Recovery RO system was installed. The plant is now recovering 75% of wastewater generated and this water, now a valuable resource, is recycled back to the plant inlet to begin the purification cycle once again as raw water.
Up to 2,700 m3 of water are saved per year
---
► BIO-XCELL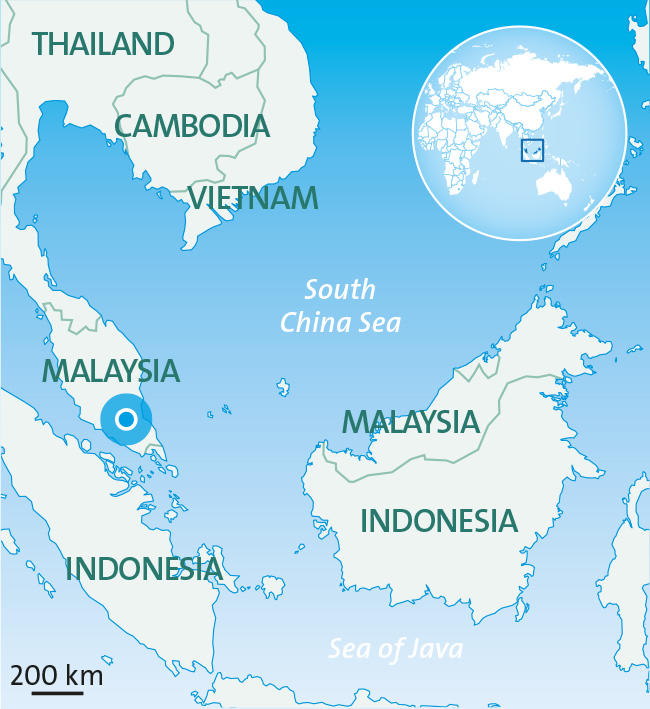 Bio-XCell Biotechnology Park is Malaysia's premier biotechnology park and ecosystem dedicated to healthcare and industrial biotechnology, offering a conducive environment for the development and manufacturing related to the biotechnology industry.
Bio-XCell offers a range of products and services include land parcels, ready to move in factory spaces, lab spaces, furnished and unfurnished offices and also F&B and retail outlets.
Veolia delivers the full Facility Management Services encompassing the wastewater treatment plant, the central utility building (CUB) and the distribution networks of steam and of chilled water.
Chiller capacity 11,250 KW
40 tons biomass boiler production
---
A world's leader in environmental solutions for the pharmaceutical industry, 
including energy services, water management, hazardous waste services, design and construction, resources recovery and facilities management.