Treat water to enrich soil
Treating wastewater efficiently is becoming a central focus in developing a greener and more circular economy, against a background of scarce resources. By improving wastewater treatment, we can reuse it and extract the organic matter in the form of sludge. We can use this sludge to produce fertilisers for agriculture, and to generate energy. This is exactly what is happening at the Seafield Wastewater Treatment Plant in Edinburgh, where Karl and his colleagues are extracting the sludge from wastewater and giving it a second life.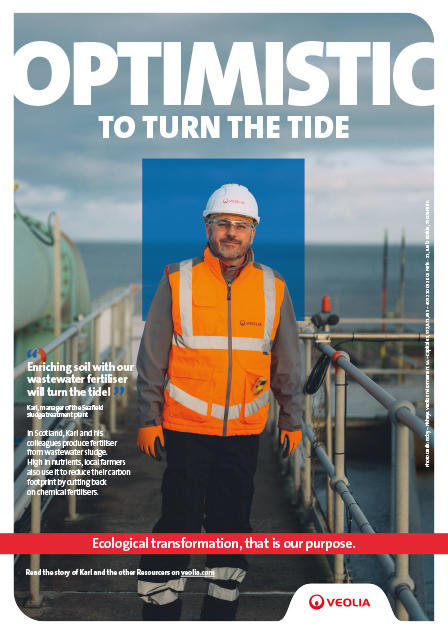 Deep dive
Come with us and meet the people who are optimistic about ecological transformation. Meet Karl, manager of the Seafield sludge treatment plant who tells us about the solutions deployed by Veolia Resourcers. At the Seafield Wastewater Treatment Plant in Scotland, they treat and reuse organic soil improvers from wastewater in the form of fertilisers while also generating energy.
Turn lead into gold? Today, we can produce energy from the organic matter we extract from wastewater. This is a great example of a circular economy. In this case, flushing the toilet is like producing energy!
Finley – Journaliste chez Fisheye
Continue your journey to meet our Resourcers